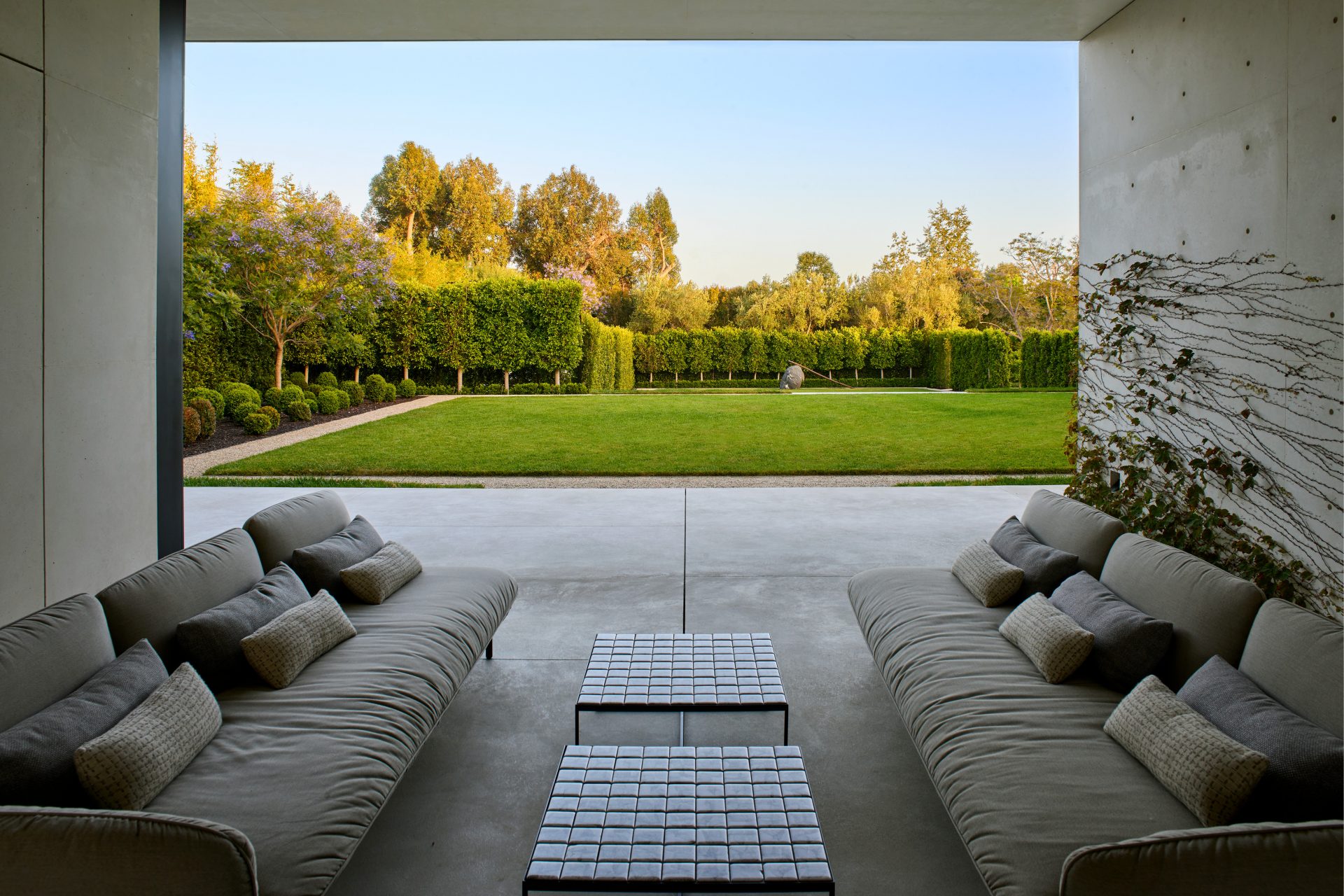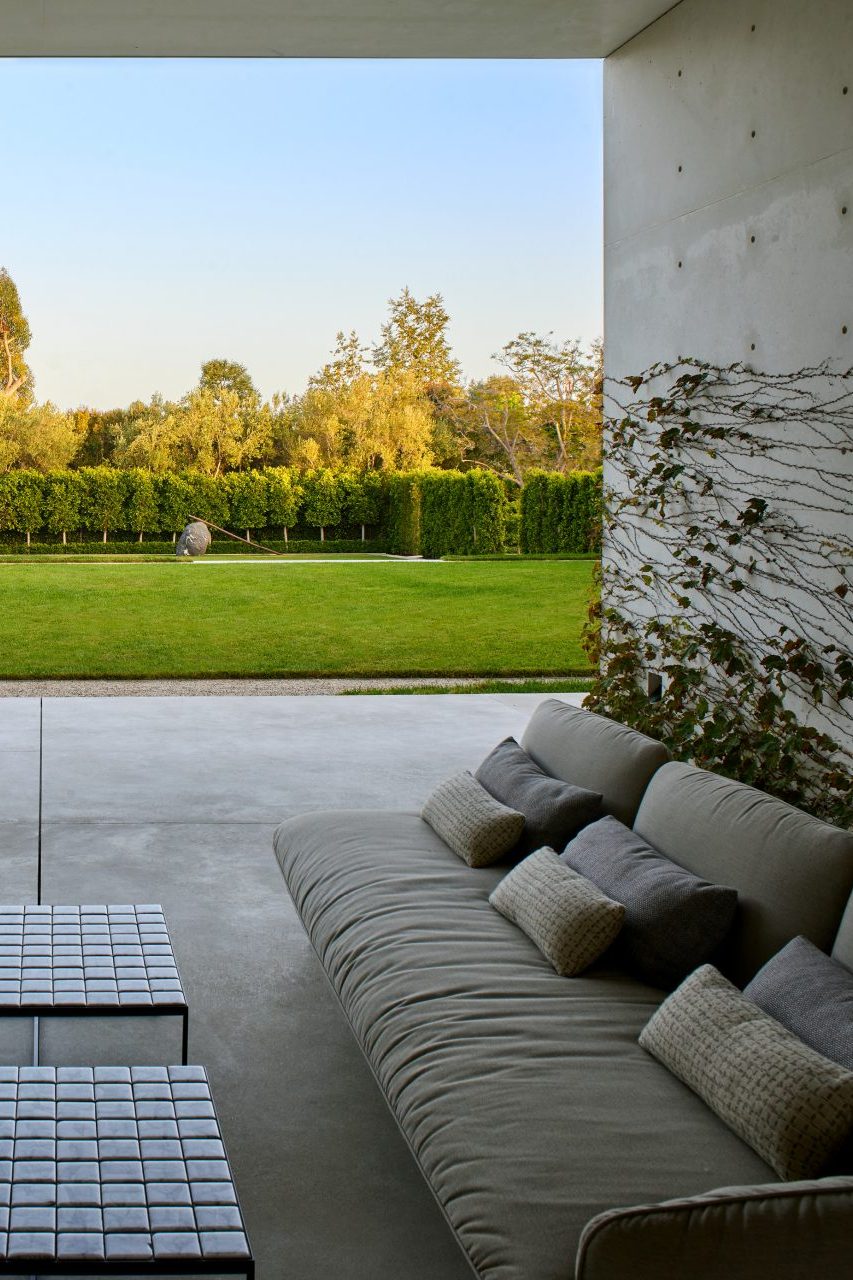 Ethereal Enclosure
Southern California Residence
The landscape design at this Southern California residence emphasizes a seamless connection between the landscape and the architecture. ACLA worked in close collaboration with MASASTUDIO to develop an aligned vision that met the client's needs. Project site conditions – such as large existing trees and terraced conjoined lots, each with their own elevation changes – offered opportunities to design extended views into the landscape from the interior spaces.
The craft and execution articulated in the dark gray granite paving adds a highly detailed facet to this minimal motor court. A bespoke ground plane provides a textural contrast to the calm finished facade of the building. Circulation to and from the main entrance revolves around a native sycamore and anchors the space as a living axis. Simplicity of form and cool planar colors of the facade and paving entrance the textural vibrant greens of the plant palette.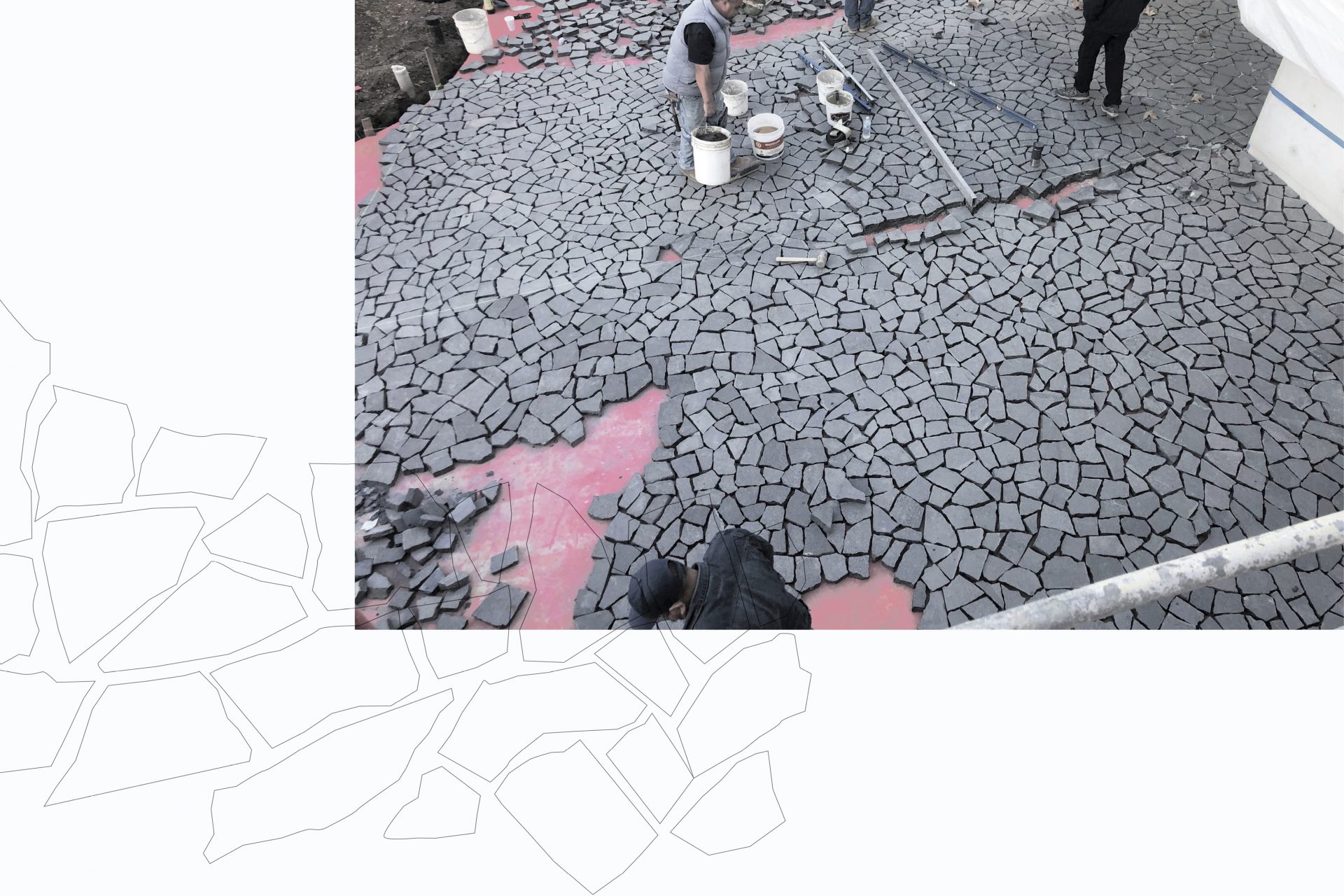 Grass-topped steps boarding generous stone stairs offer ample seating at the mouth of the indoor-outdoor living room. This liminal space and its link to the larger gathering space beyond is an example of the sensation of depth in a city setting that makes the experience of this project so distinctive and unique. Care has been taken to install a gray water system under the lawn to help with irrigation needs.
The landscape design exemplifies the sense of uncluttered simplicity that compliments MASASTUDIO's zero-edge infinity pool. This simplicity ensures a deeper observed relationship to the spaces while walking through the garden rooms where their proportion and balance have a greater and clearer impact.
"

Courtyards are the soul of a house.
MASASTUDIO, Wallpaper*, July 2023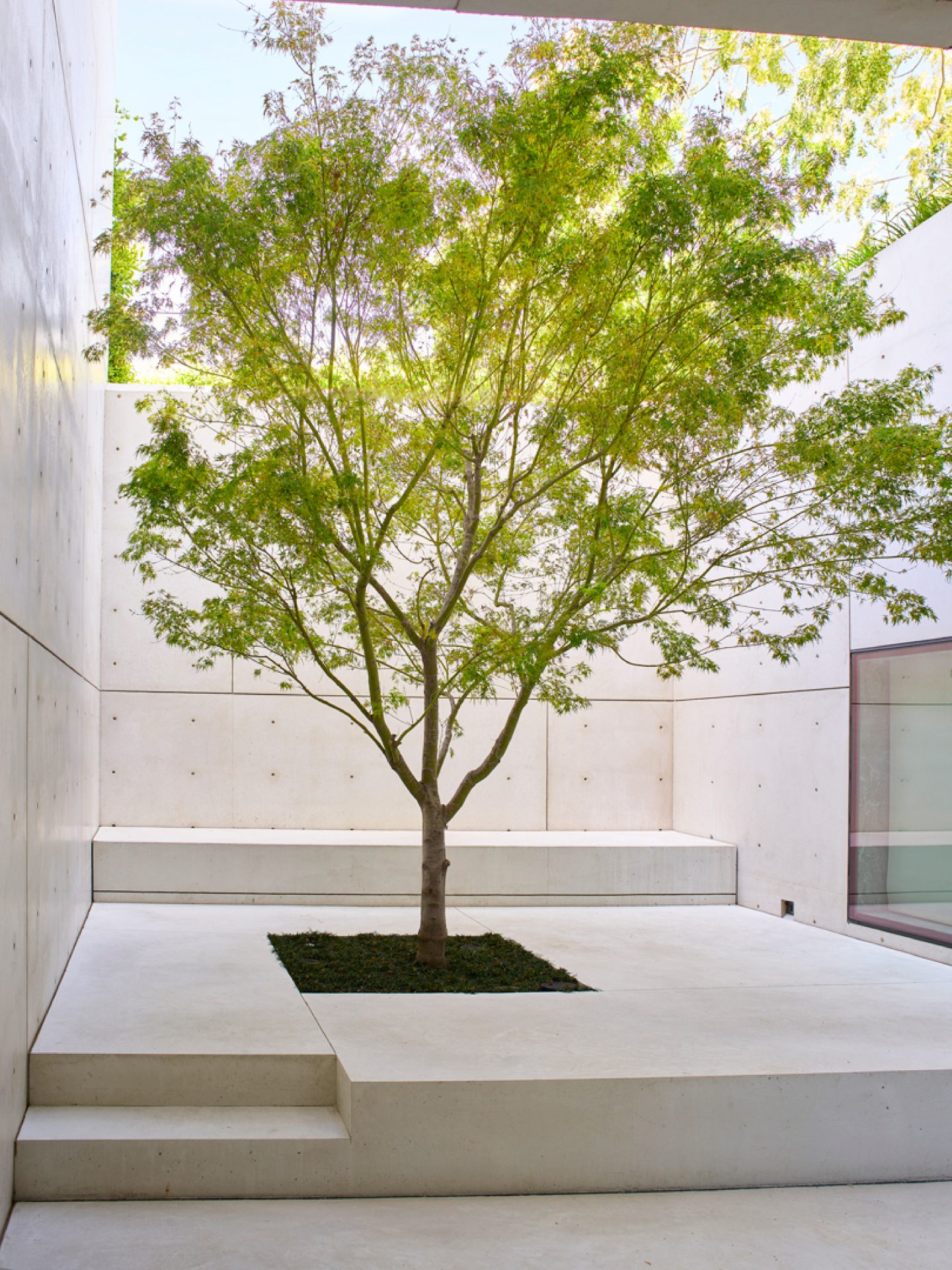 An ancient olive integrated into an internal glass courtyard echoes the design intent of blurring the traditional limitation of indoor-outdoor boundaries. Even smaller, more nuanced instances of this punctuate spaces and add to the inviting open aesthetic that permeates the on-site experience.