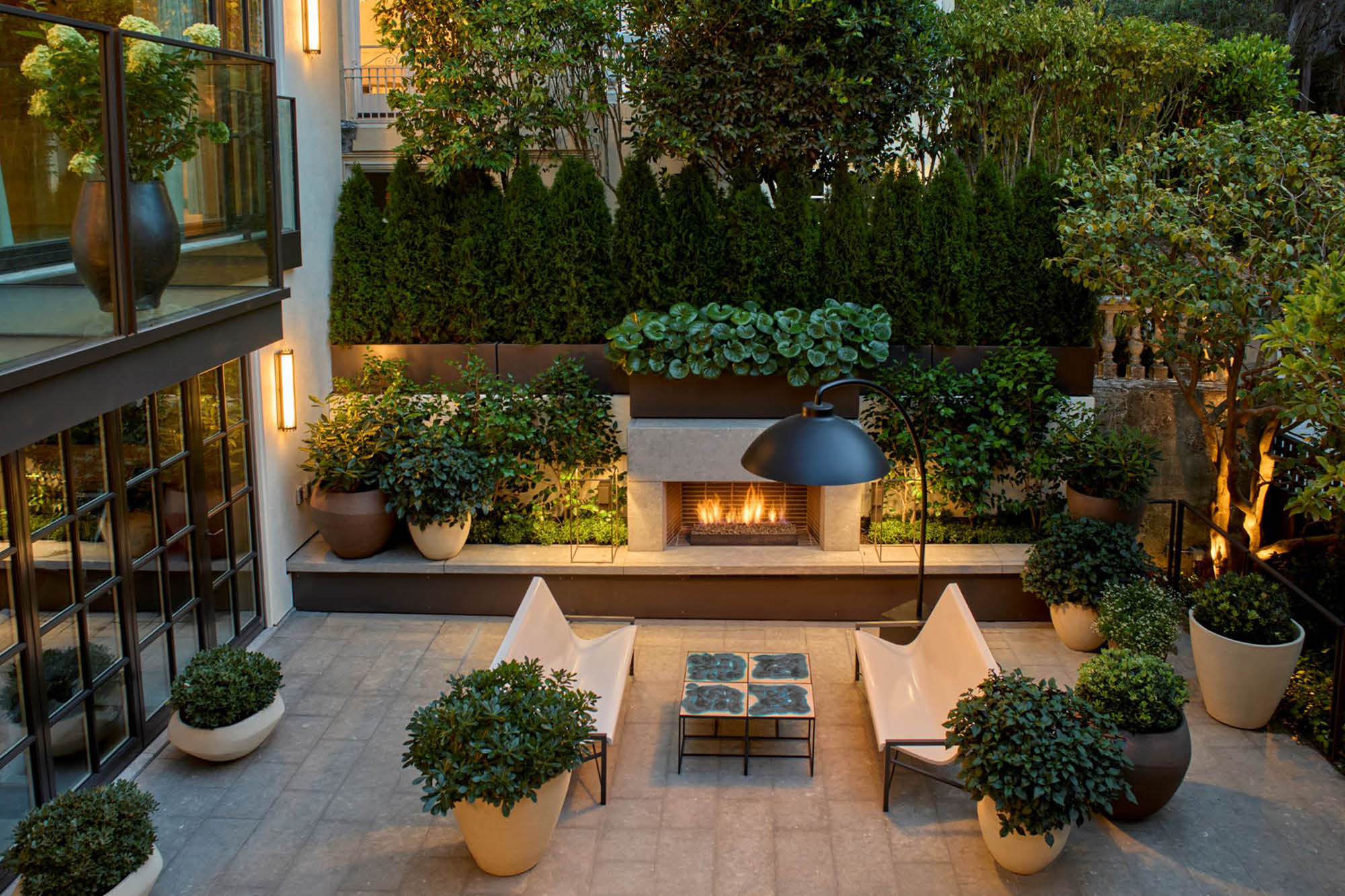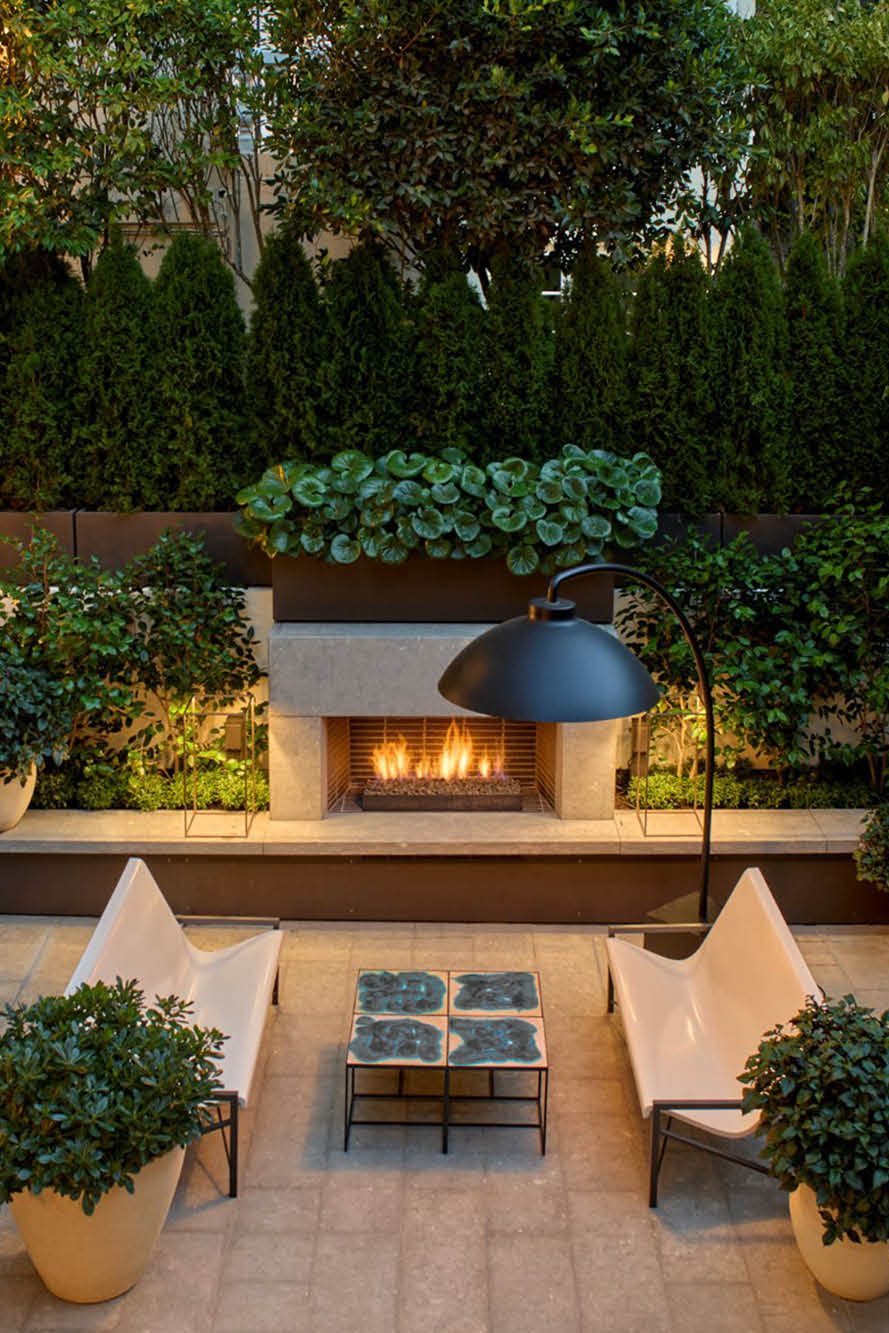 Warmth in an Adaptable Gallery
Presidio Garden
Bringing warmth and light to the cool north side of a tall home, this garden is an invitation to gather and linger. The spirit of this design revolves around the plasticity of its moveable elements to divide or join spaces like a gallery. The connection between the communal spaces of the house and the ground level garden enhances the conversation between architecture and landscape.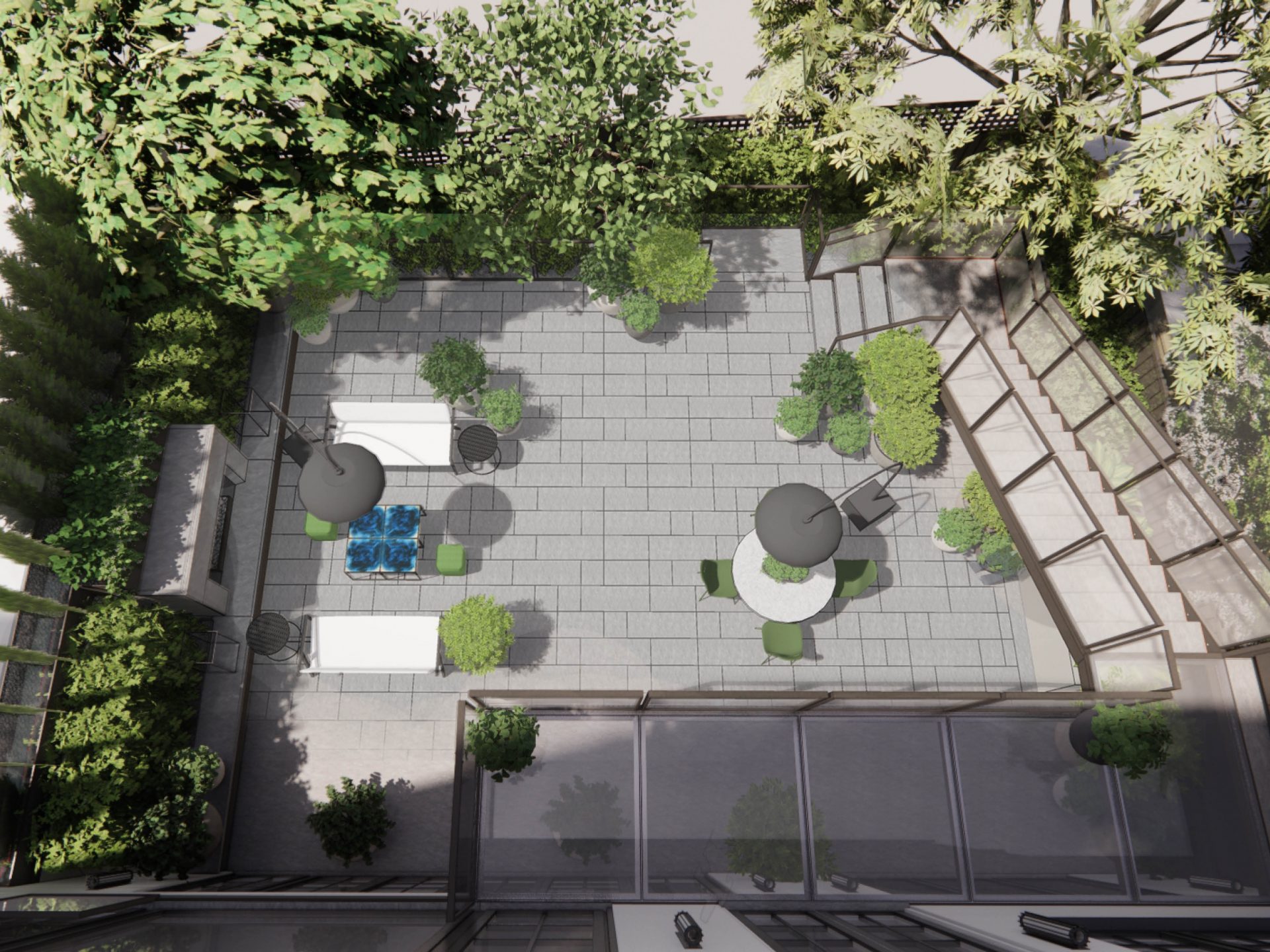 Rendering
Rendering
Honed to facilitate the lives of these clients, this urban courtyard functions like an outdoor living room with a modern sensibility while referencing the historic architecture. Movable planters with hidden casters allow a reshaping of the space's layout to expand it from a small family gathering to a larger catered soiree.
The fine textured planting and quiet palette operate as an extension of the architecture. Bespoke open stairs move you from the translucent textured glass floor balcony toward the firelit stone paving.The openness of the stair and balcony direct light into the lower rooms of the home. Considered details reflect collaborative efforts with the design and construction team to deliver a singular cohesive experience.
Heated benches and a soft glow from ambient light fixtures help transform this formerly inhospitable backyard to an inviting terrace. Warmth radiates from the fireplace that anchors the expanding and contracting breath of this design. Effortless adaptive layouts make this project dynamic and pliable to fit the social needs of the family.