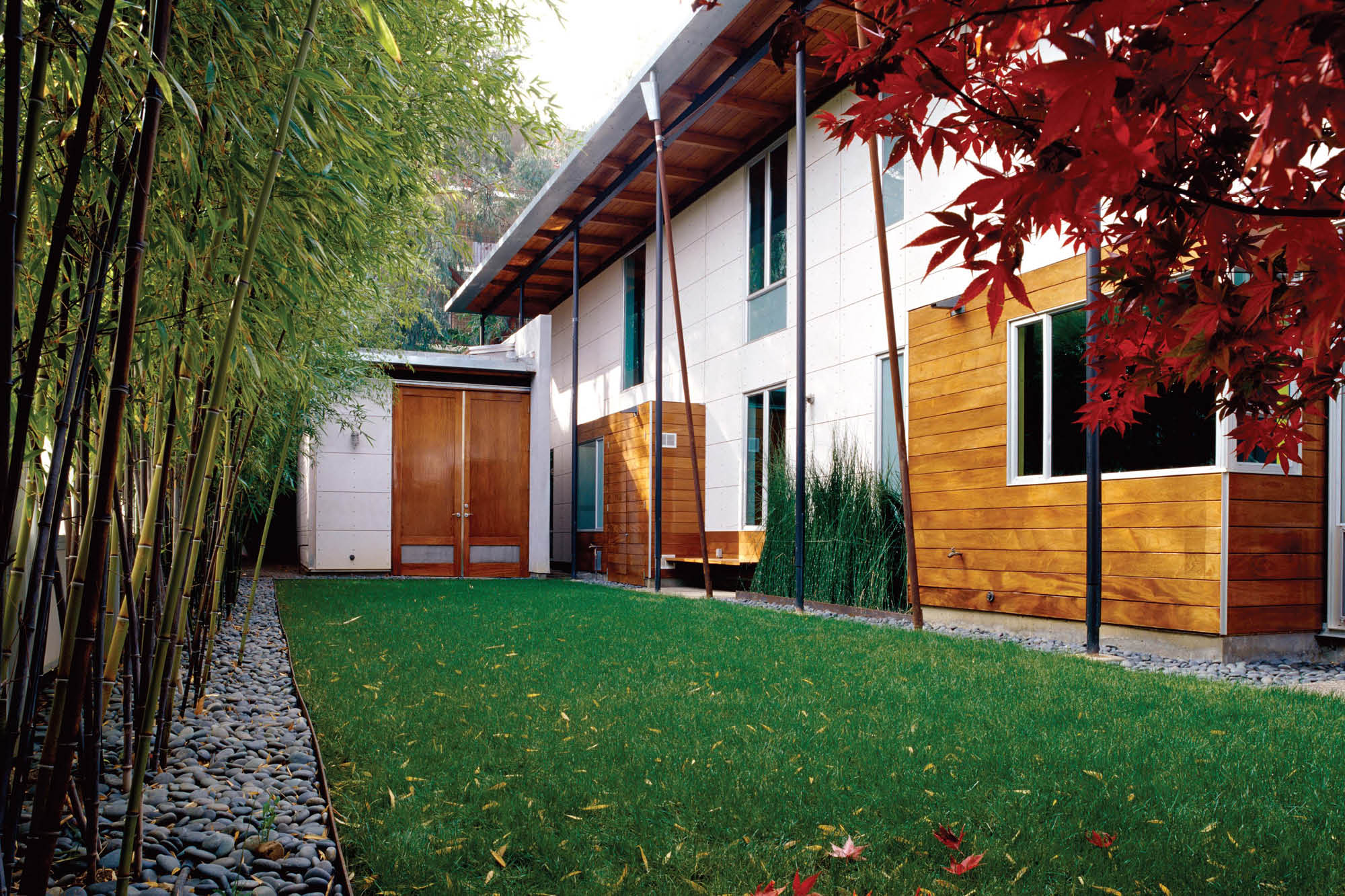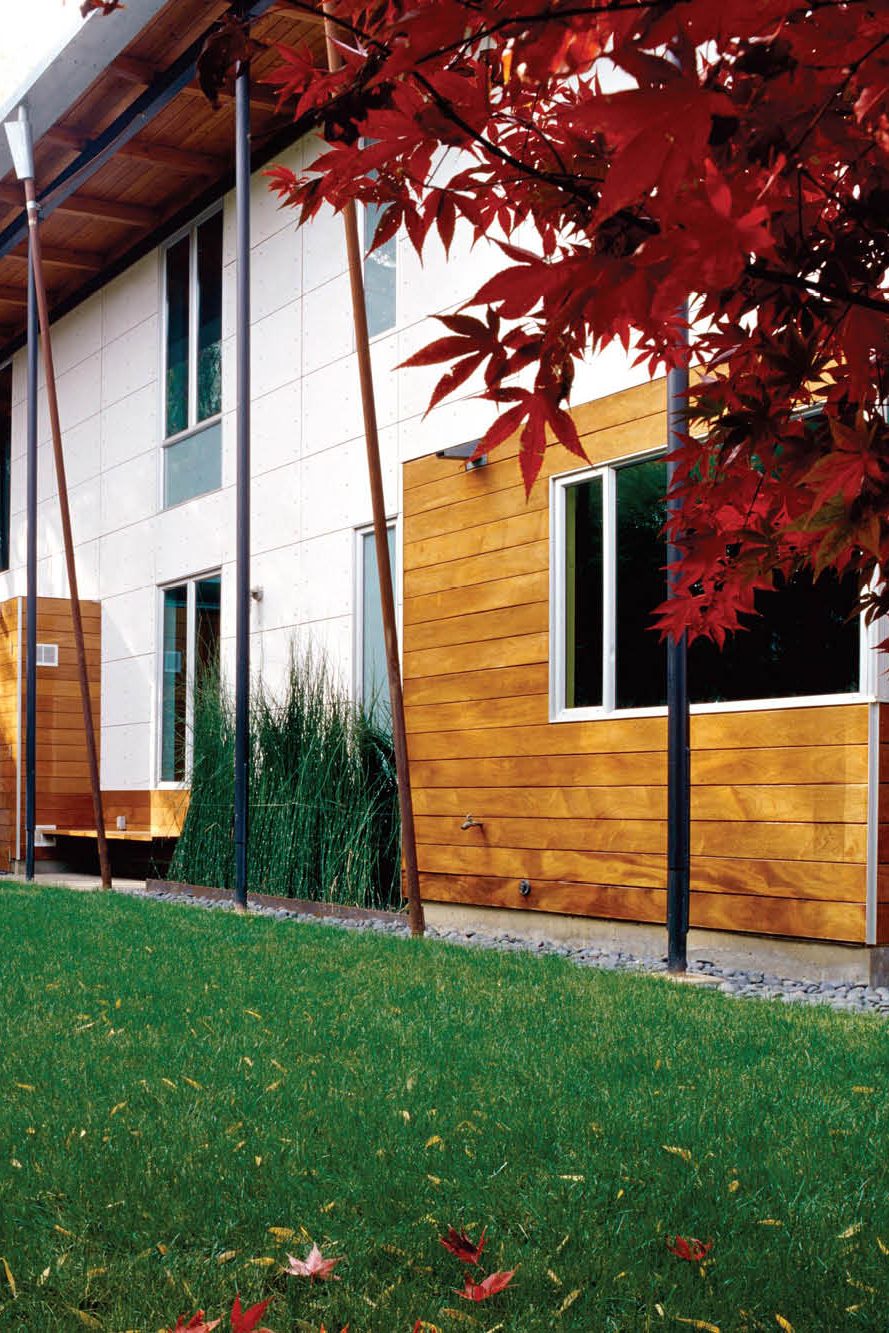 Initiating a dialogue
Ward Residence
Ward Residence is unique because of its innovative response to common challenges in suburban landscape design. The design inventively solves screening and privacy issues, creates usable areas for a family, and crafts an entry sequence to accommodate both cars and people. At the same time, the landscape provides a new front yard that enhances the architecture of the house and initiates a dialogue with the street.
The landscape respects and extends the modernist character of the home while simultaneously introducing elements that create a tension with the formal modernism of the house.
Plantings along the perimeter of the property allow filtered light to enter while shielding the home from view. A fence, composed of translucent panels, also balances conflicting desires for privacy and light. The "borrowed" light from the adjoining property that passes through this scrim, together with a layering of materials, gives the space a greater feeling of expansiveness.
A framed viewing garden inhabits three small windows, all at floor level, on the north-west side of the house. A single form of water is represented in each window: liquid, ice, and fog, respectively. These "snow globes" capture subtle changes in outdoor light that characterize varied seasons and times of day. The windows also serve to highlight environmental forces, such as wind, in the home's interior.