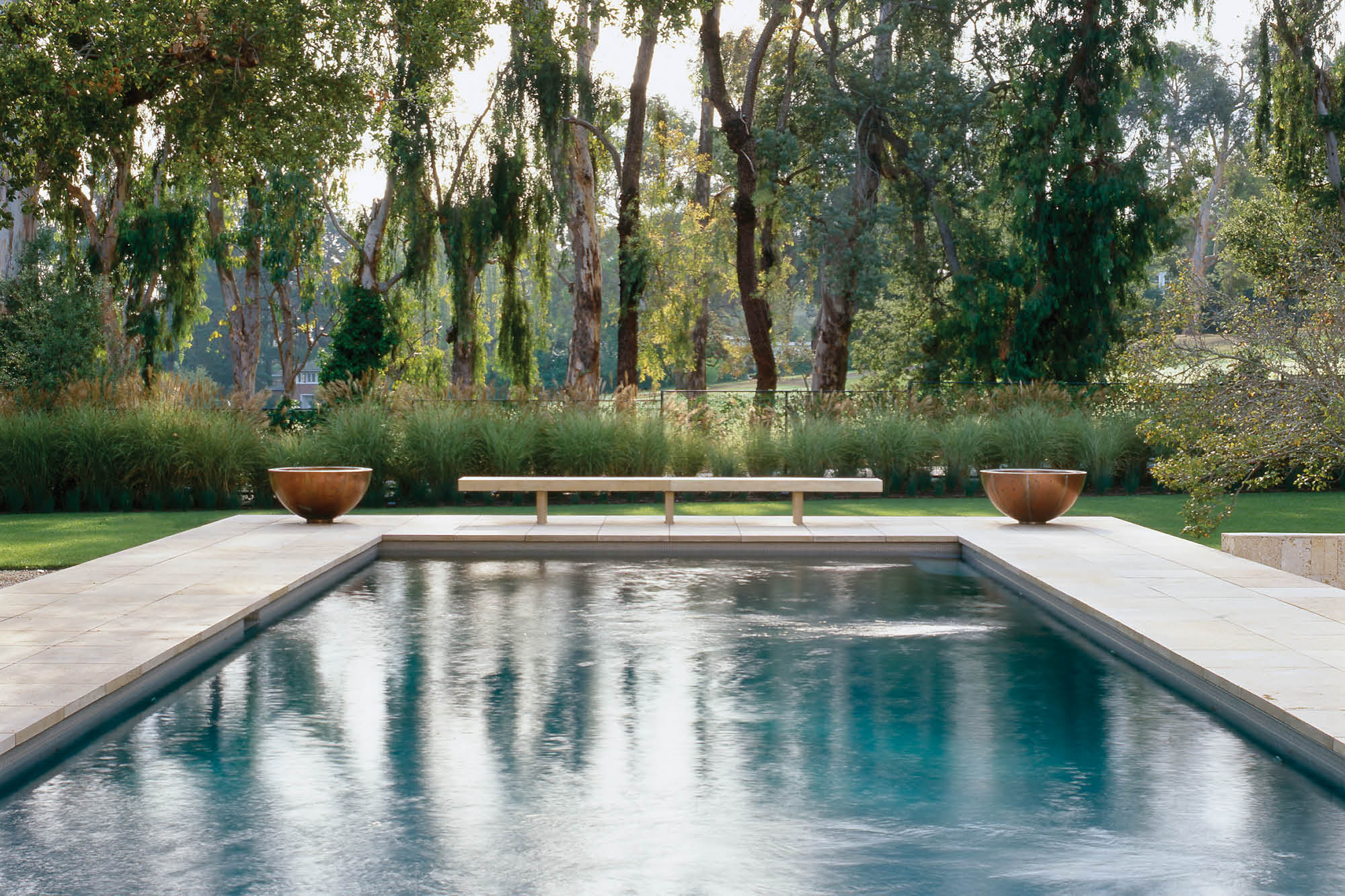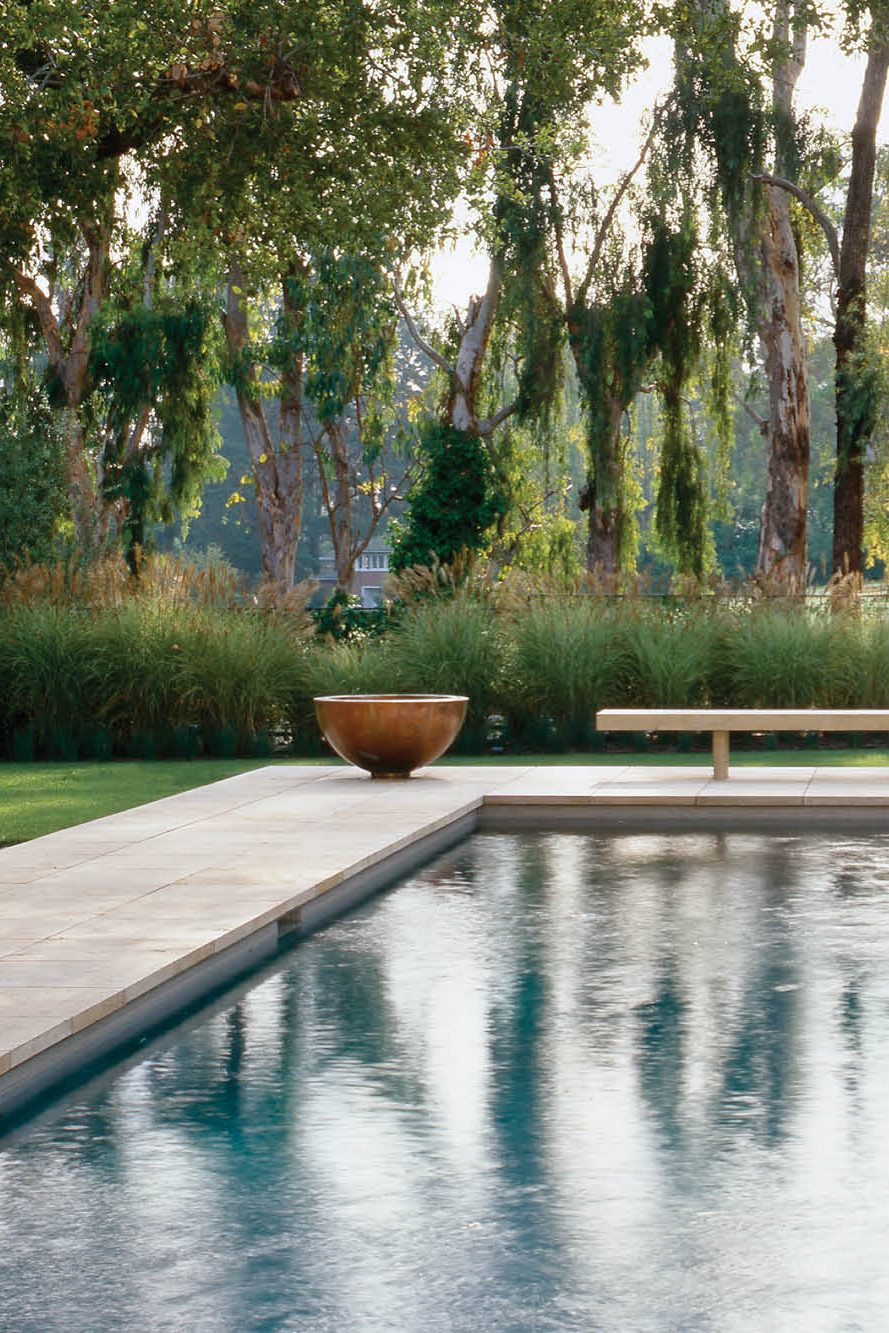 Inviting contemplation
Brookvale Residence
The narrative of this project creatively fuses two disparate traditions important the client: the ancient principles of Feng Shui and the clean lines of modern architecture. Collaboration with the architect to unite interior and exterior living spaces and materials was integral to the design. Mature existing trees were protected, while new bamboo and greenery were added to provide privacy.
It is a garden where flow and movement through the space are quietly choreographed. A composed palette of materials, subtle grade changes and carefully situated water elements enhance a sense of calm and expansiveness.
A translucent glass entry gate leads to a straight walkway planted with a series of staggered linear panels of Equisetum. They are aligned parallel to the pathway and create a meandering, mazelike procession to the home's entry. The path terminates at a limestone wall, a subtle invitation to pause for a moment before turning and entering the house.
Once inside, the eye is drawn to an interior courtyard, where four grouped Japanese maples flank a fountain built of stacked limestone slabs. Soft bubbling water from the fountain permeates a sense of calm throughout the house, while the continuous limestone paving allows the courtyard to flow into the interior of the house. This surface establishes a datum that is continued through the residence to the long pool terrace.