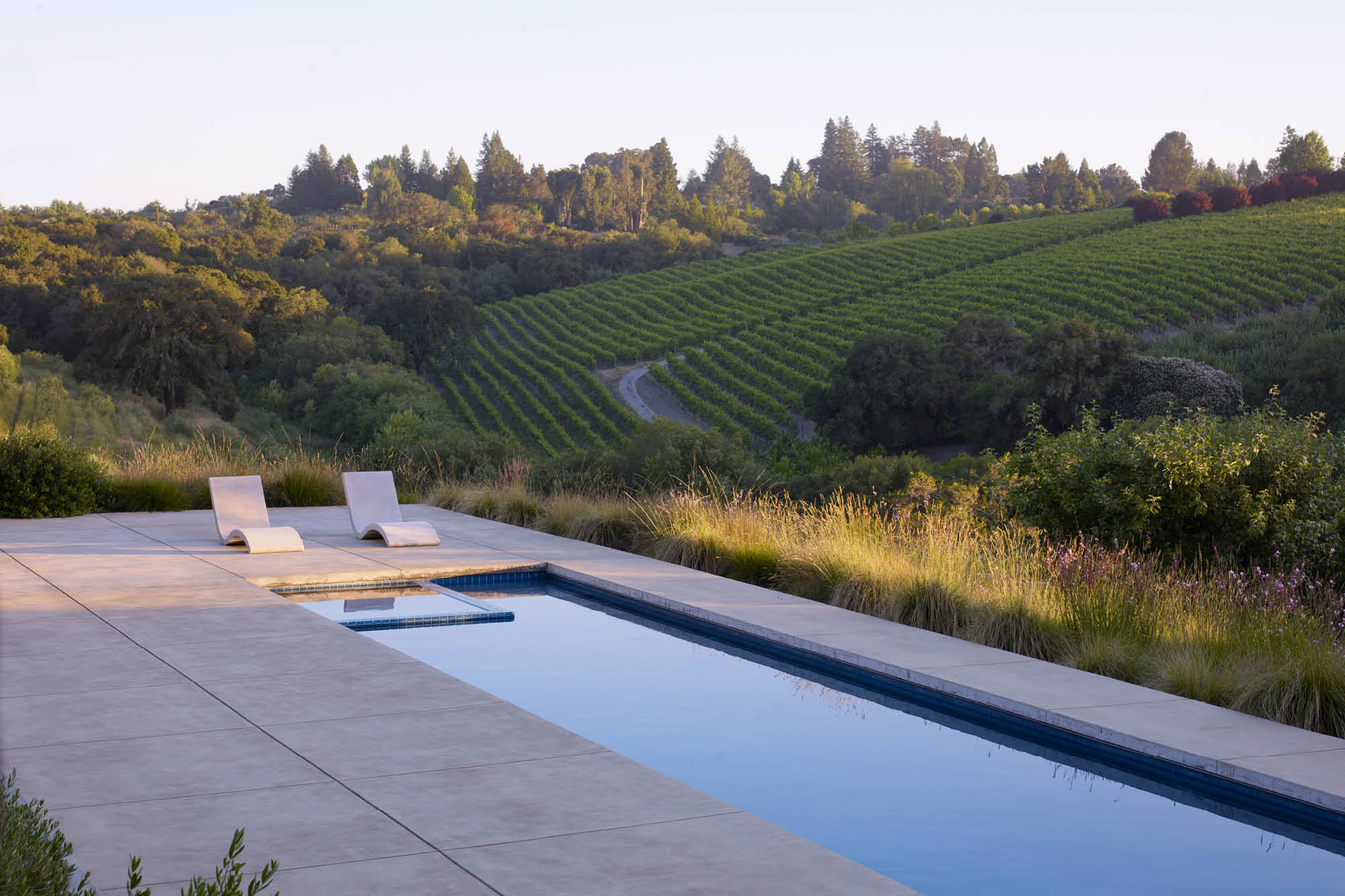 Articulating structure
Baker Lane
Baker Lane is a modern interpretation of the farmstead typology, interweaving vineyard, orchard, garden and home. The clients are deeply invested in making sustainable decisions for their organic farm. Their sustainable imperative, coupled with the design teams' efforts to respect the local agricultural tradition, create a new model for a small scale farm. The project expresses how residential development can preserve and enhance an agricultural landscape, in fact augmenting a connection to the existing land.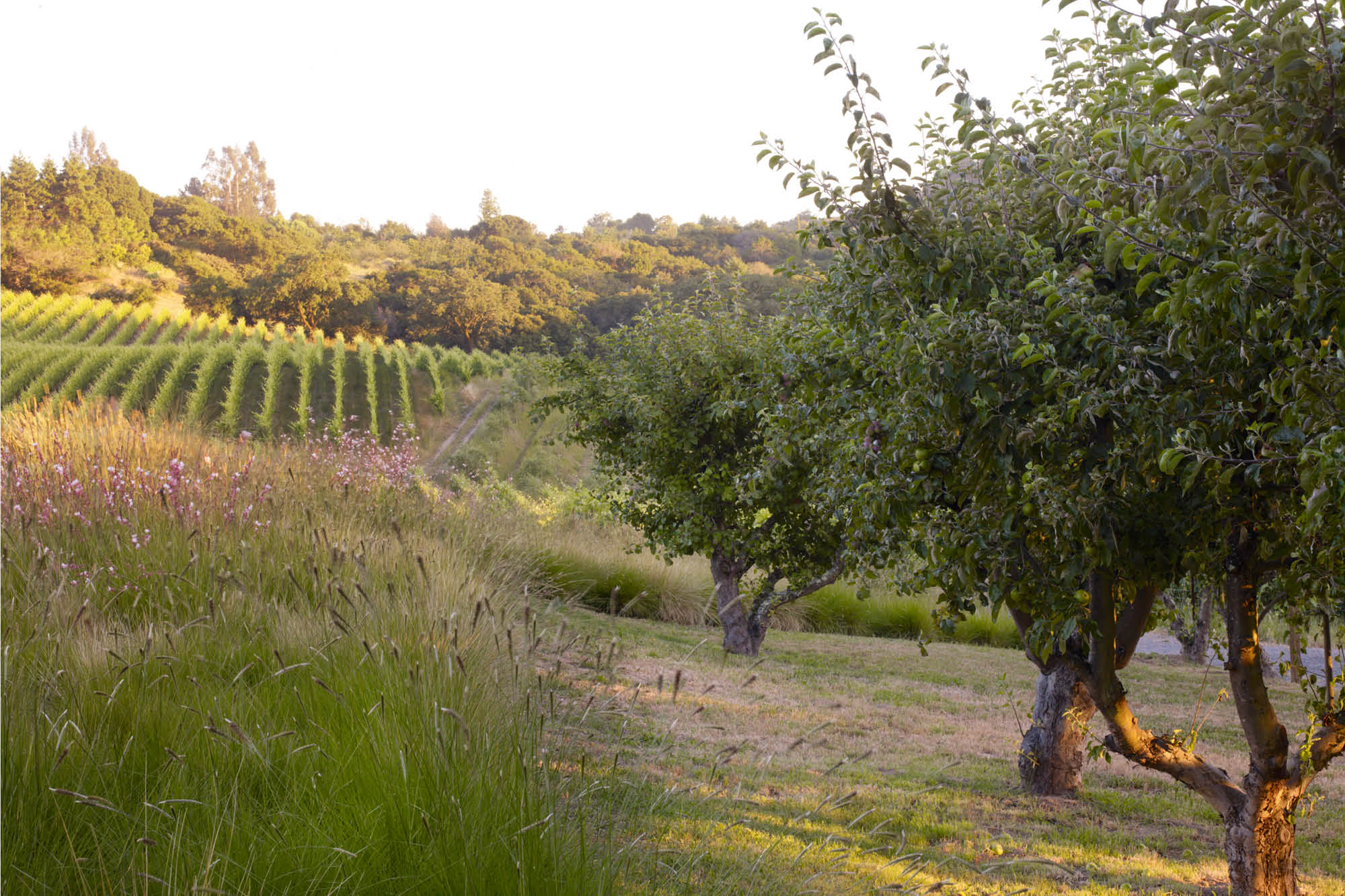 Located in Sebastapol, CA, this fifteen acre property is situated amongst rolling hills, vineyards, orchards, and oak woodlands. On a hillside, overlain with Gold Ridge sandy loamy soil, the site offers ideal vineyard growing conditions for the client, a winemaker. The clients' dedication to environmental stewardship extends to every aspect of their property— from materials selection, to implementation of solar energy, to a firm commitment to organic production methods.
For this project, new structures were planned to nestle within existing farm buildings and a remnant Gravenstein apple orchard, an endangered variety of fruit that once defined the local growing tradition. The design team sited a new barn, guest house, greenhouse, vegetable garden and main residence within the orchard, preserving existing trees. Borrowing proportions and materials from an agricultural language, the project strives to resonate with its productive context.