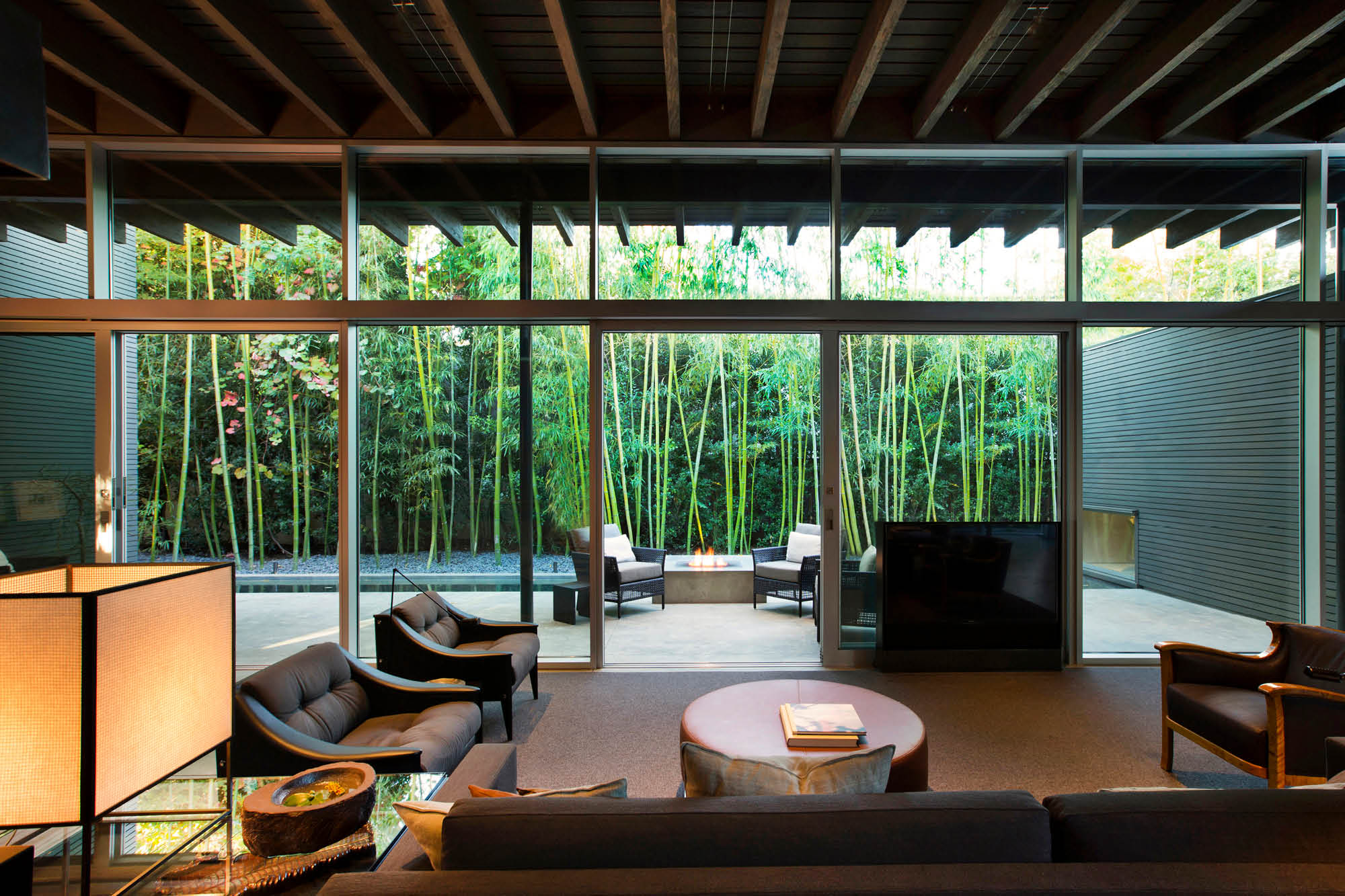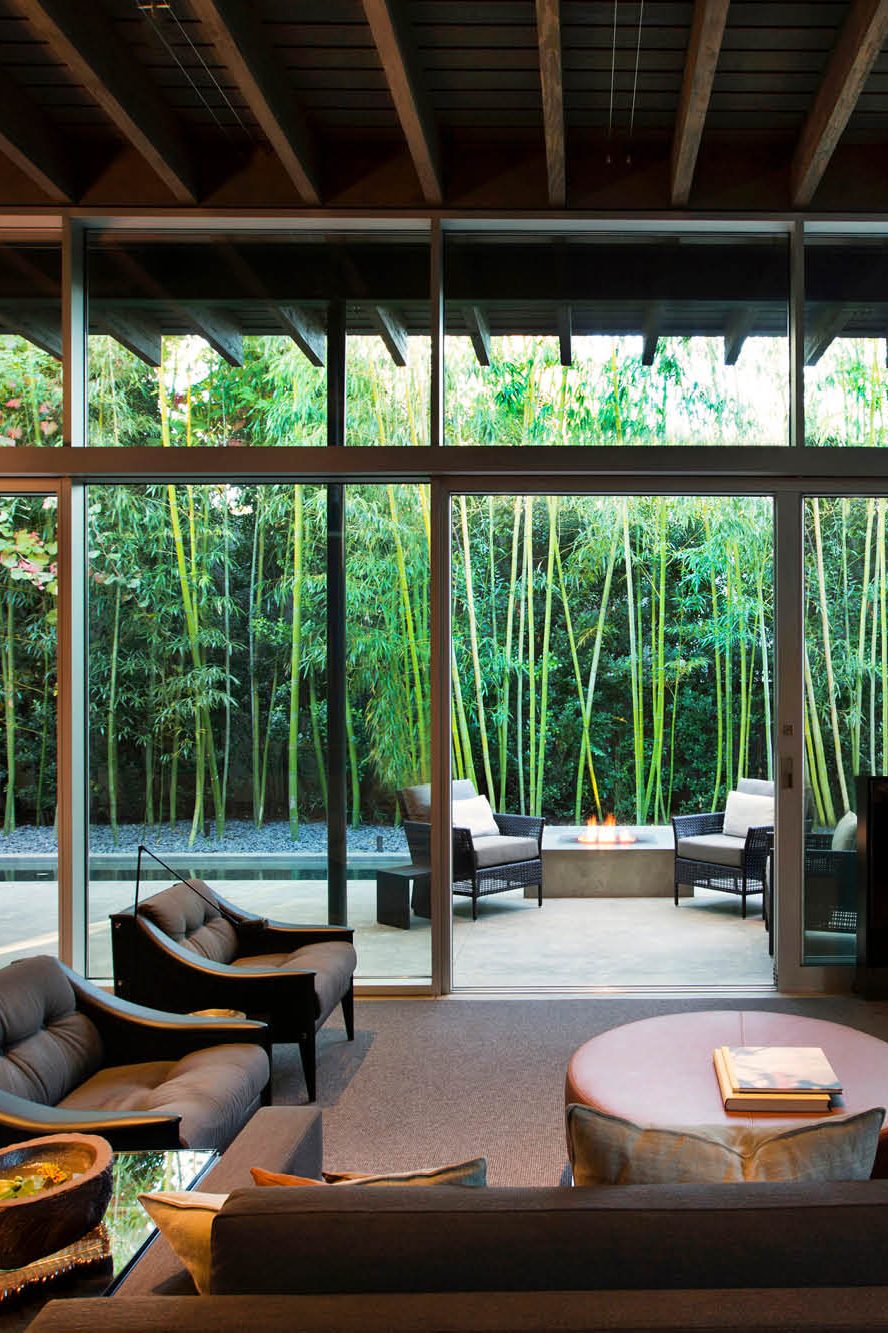 A deeper connection to nature
Home in Palo Alto
The gardens for this new home in Palo Alto reflect a nuanced and graceful relationship with space, plants and people. The project replaced the family's existing home with the goals of reflecting and supporting new and future stages in life. Along the way, treasured plant material was preserved and incorporated into the new design, connecting the new with the old and giving the gardens the elegance of age.
A low wall along the street front presents a clean, manicured edge to the sidewalk, while allowing for a riot of colors and textures within the productive gardens beyond.
Private courtyards anchor each bedroom within a luscious garden, giving space for solitude and reflection.
The living rooms looks out onto a communal gathering space, bounded by a dense, bright screen of bamboo and dark hedge. The reflecting pool along the length of the house reflects the sky and captures the movement of the bamboo in the wind.
"

the rustling sound of bamboo, calming trickle of water, and compelling reflections in a narrow concrete pool create a calm, sensory experience
Garden Design magazine, 06.2018