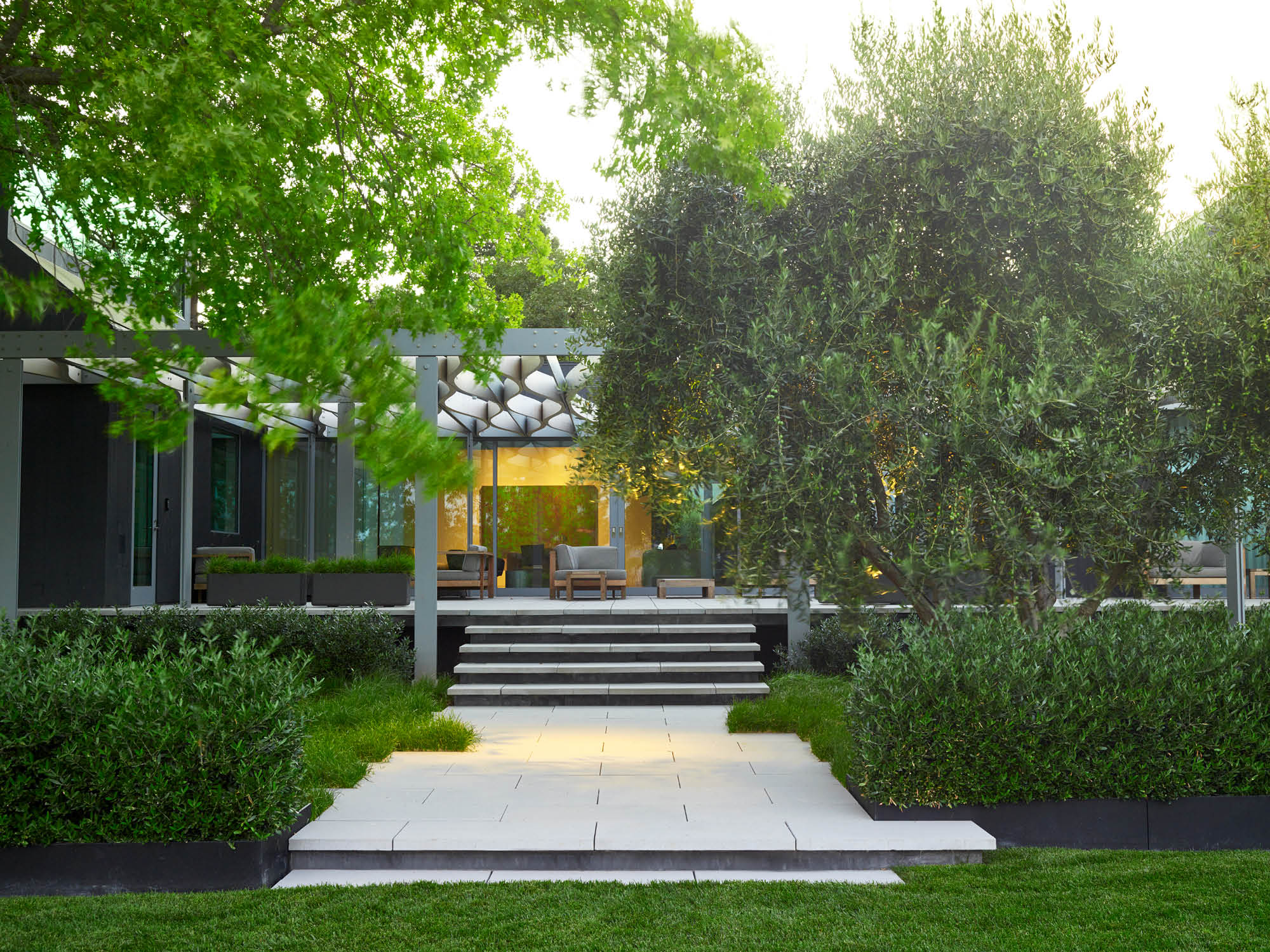 A refreshing retreat
Home In Rutherford
This project reinvents a classic Napa vineyard home into a contemporary residence, while maintaining and cultivating the native creek side environment it sits within. The landscape consists of a linear language of dwarf olive shrub "bars" that reflect the architecture. This linear structure creates multiple connected intimate spaces, which provide different experiences throughout the season. These spaces provide expansive views of the vineyard and dramatic hillside, drawing the viewer out to explore the greater native landscape.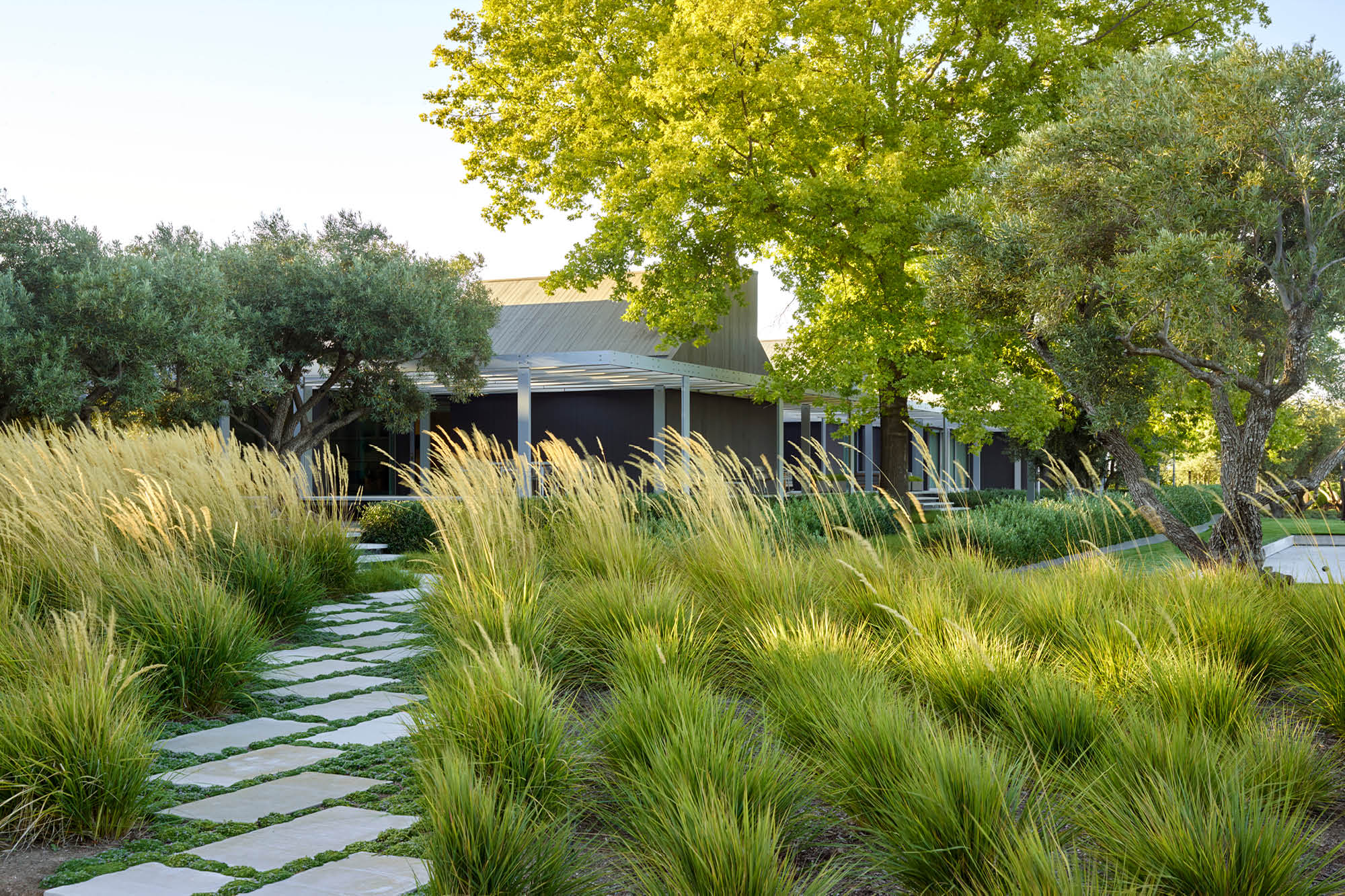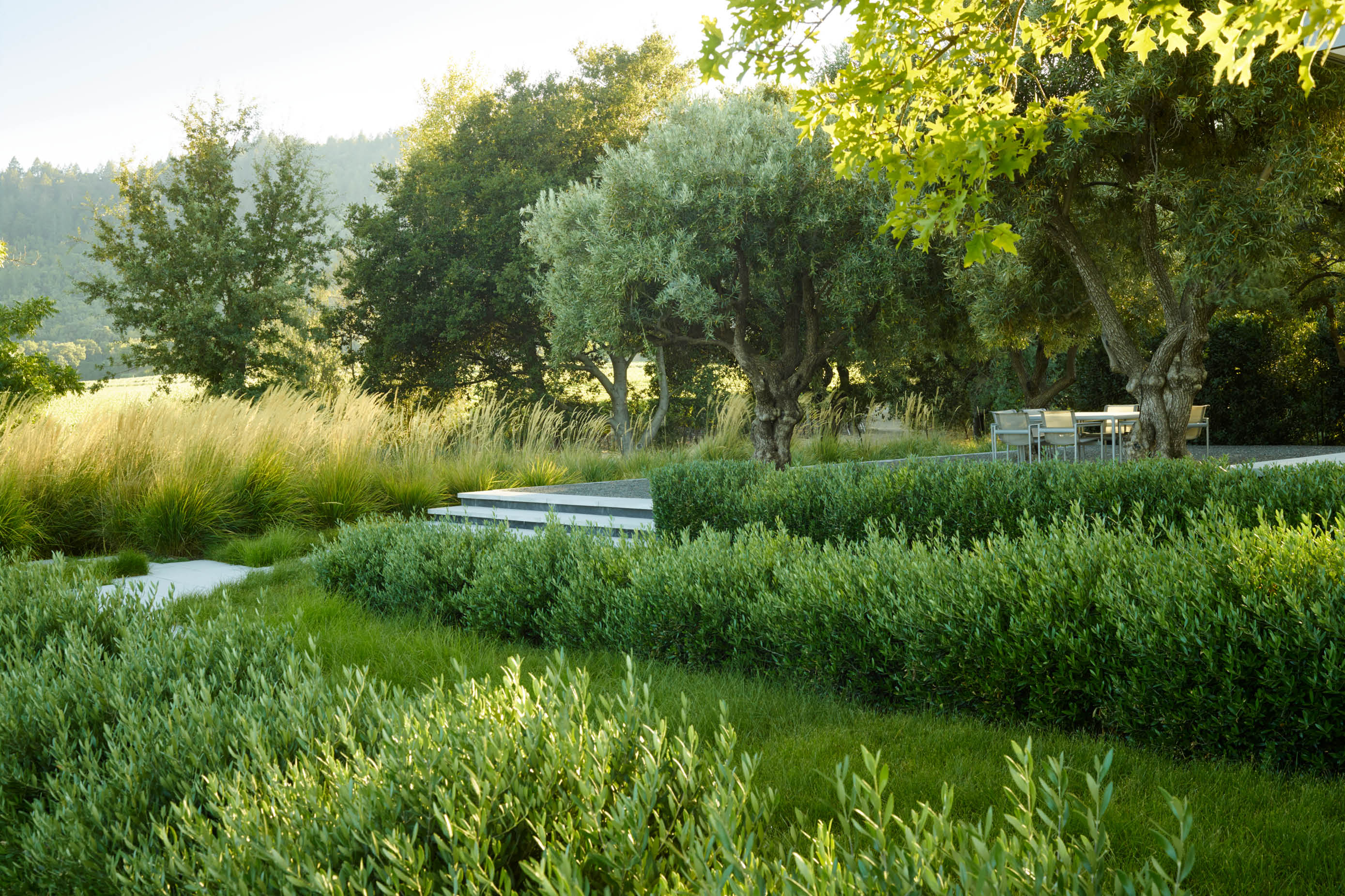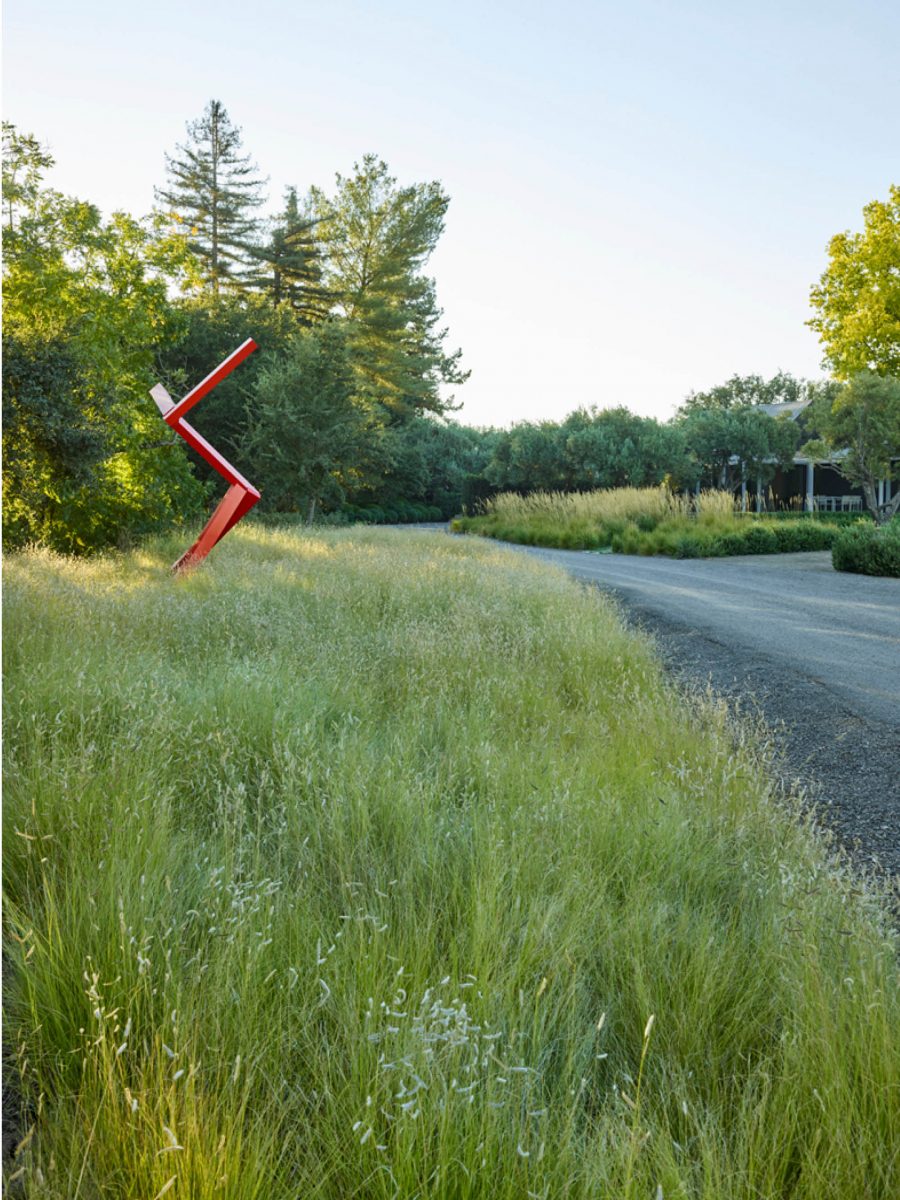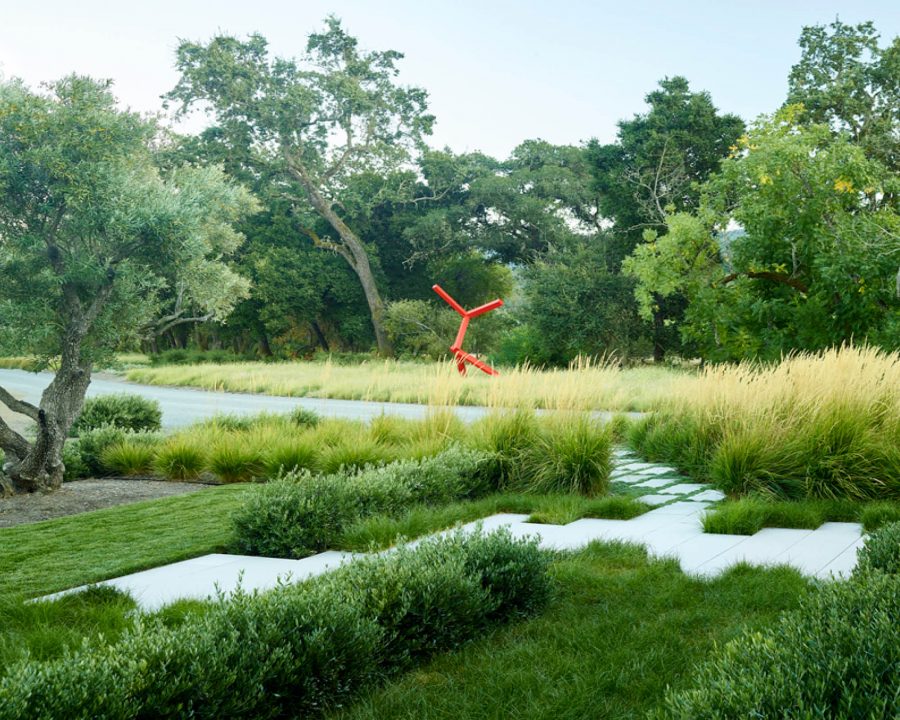 The olive tree lined entry drive sits between the vineyard residence and existing creek. Along the drive are sculptures drawing one's view into the native landscape. The area at the creek is planted with native shrubs and grasses to rebuild habitat and soften the edge condition between the built and native landscape. Drought tolerant grasses are planted on the other side of the drive among the linear dwarf olive "bars", drawing one's view back to the residence.
The cantilevered deck that surrounds the residence allows for views out into the vineyard. The lower landscape pathway takes one through low meadow grasses and linear dwarf olive hedges into the lower lawn and sunken bocce court. Ancient olive trees and existing oak trees surround and shade these spaces.
This space consists of sloping lawn leading one to a sculpture plinth. The width of the lawn decreases as one gets the sculpture, creating a forced perspective. This guides the viewers focus to the sculpture as the walkway elevates and then to the dramatic view of the hillside beyond.
Hidden behind a laurus hedge and among existing Sevillano olive trees is a meditation labyrinth. The labyrinth is edged with reclaimed cobbles and the found stone provides a moment of contemplation upon completion. Various size boxwood globes provide structure and an additional layer of privacy.