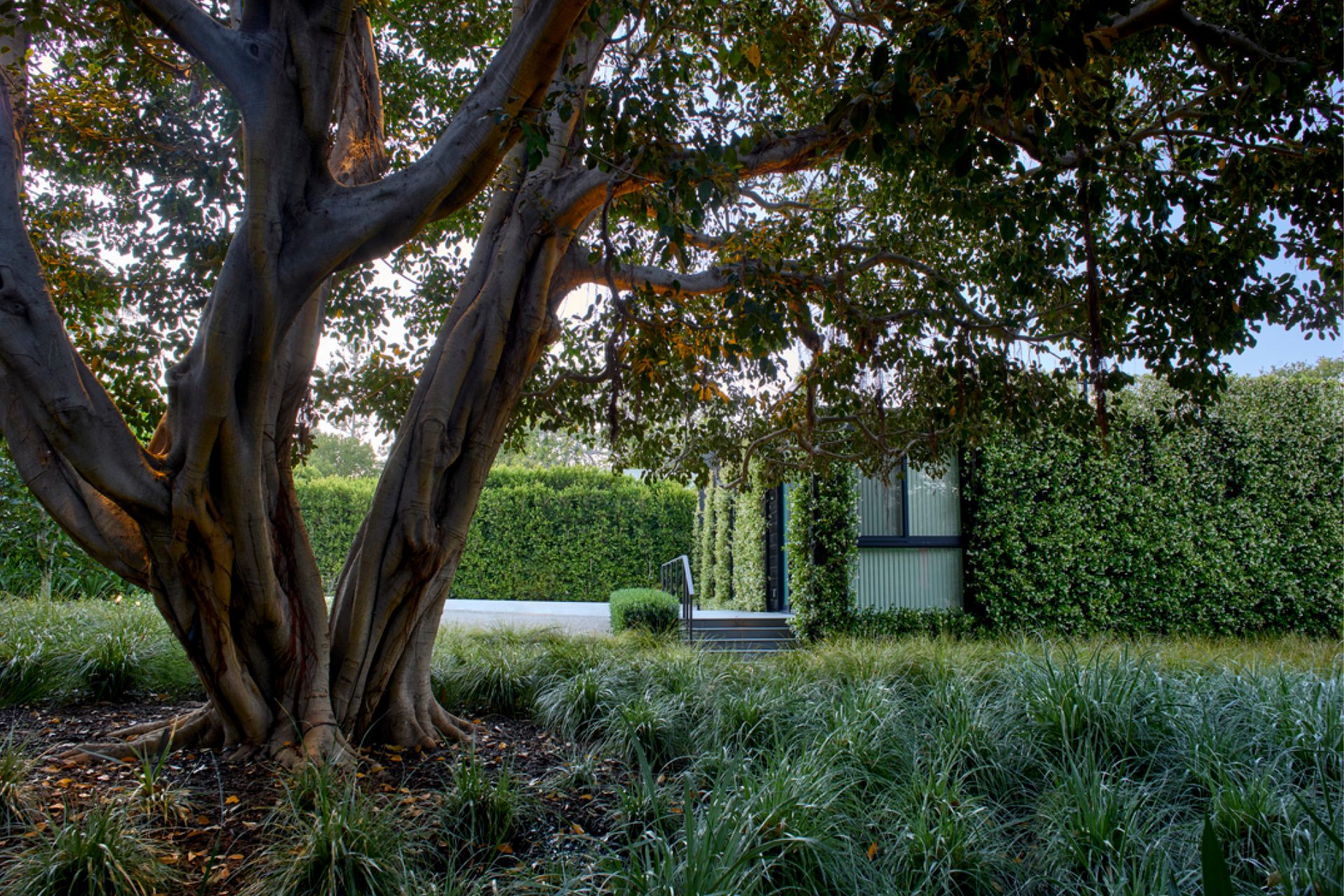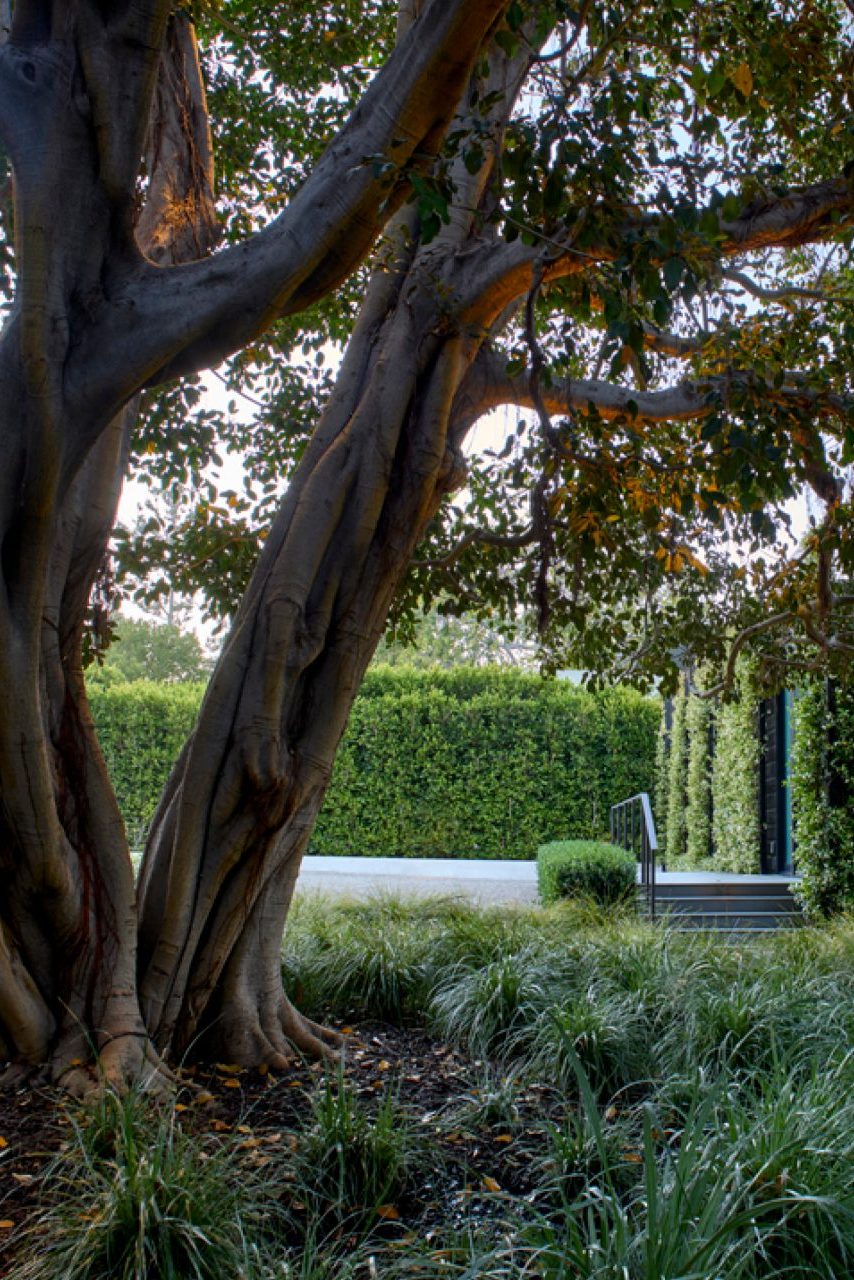 Modular Elegance
City Guest House
Embracing the essence of contemporary aesthetics, this Southern California guest house features a dialogue between the verdant textures of mass plantings and a minimalist approach to a productive orchard. Star Jasmine clads this prefabricated modular home. Using green walls in this way helps blend a more affordable dwelling into the site's quiet context.
Textural mass plantings give structure to the outdoor spaces and envelop the viewer as they travel through the expanding and contracting outdoor rooms. Beds of drought tolerant plants add softness to the site and serve as absorbent rain gardens during storms.
Tall Ficus boarder hedges provide screening and privacy from adjacent properties. Fragrant flowers from citrus trees and guest house walls clad with Star Jasmine bloom during different times of the year and add another sensory dimension to the procession through the property.
A productive orchard and curated vegetable beds also update conventional ideas of formality in a residential setting creating a forward thinking paradigm for more urban dwellings. A decomposed granite Pétanque terrain located at the heart of the orchard adds a multi-use element to the surrounding productive grove.