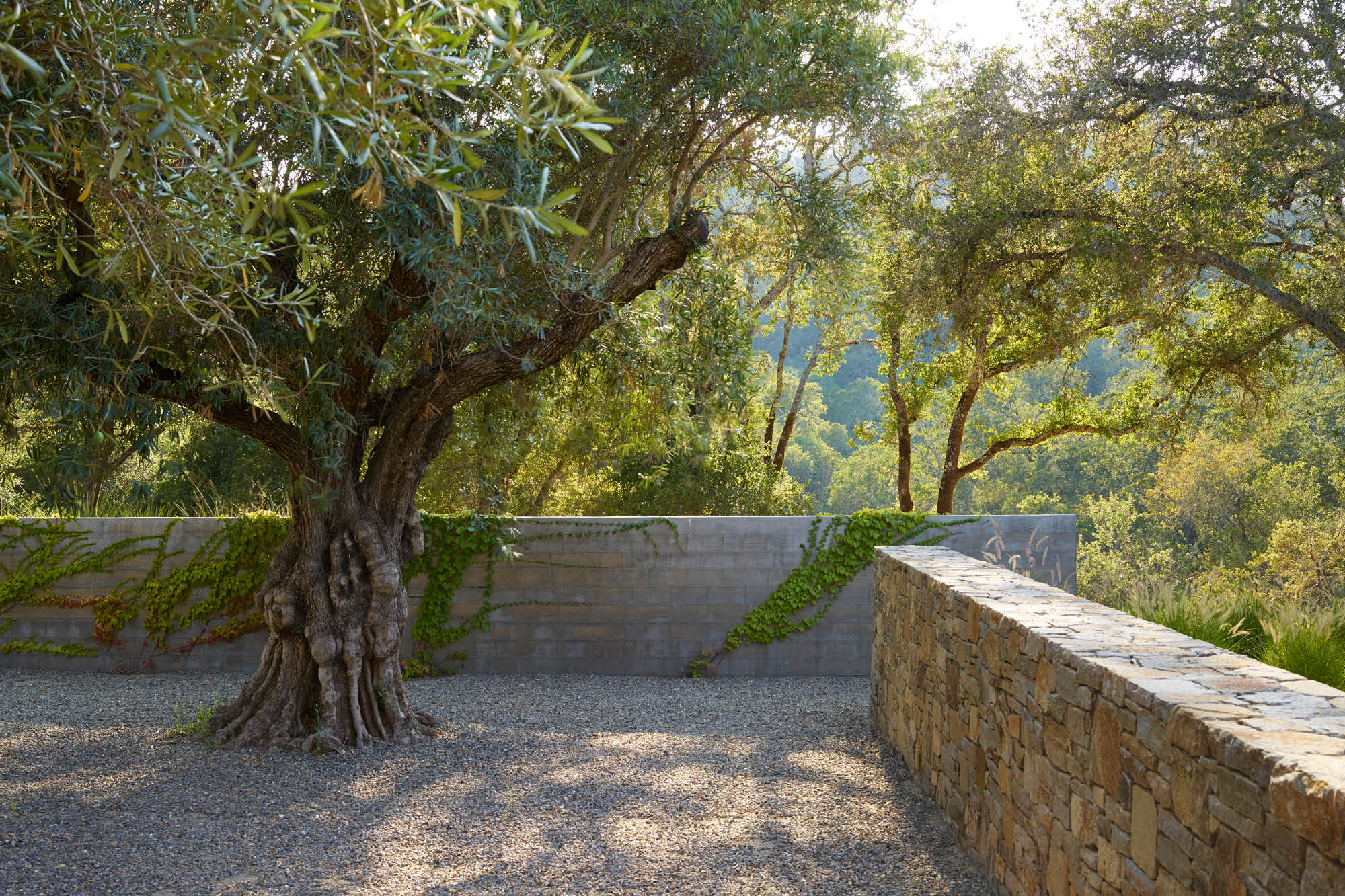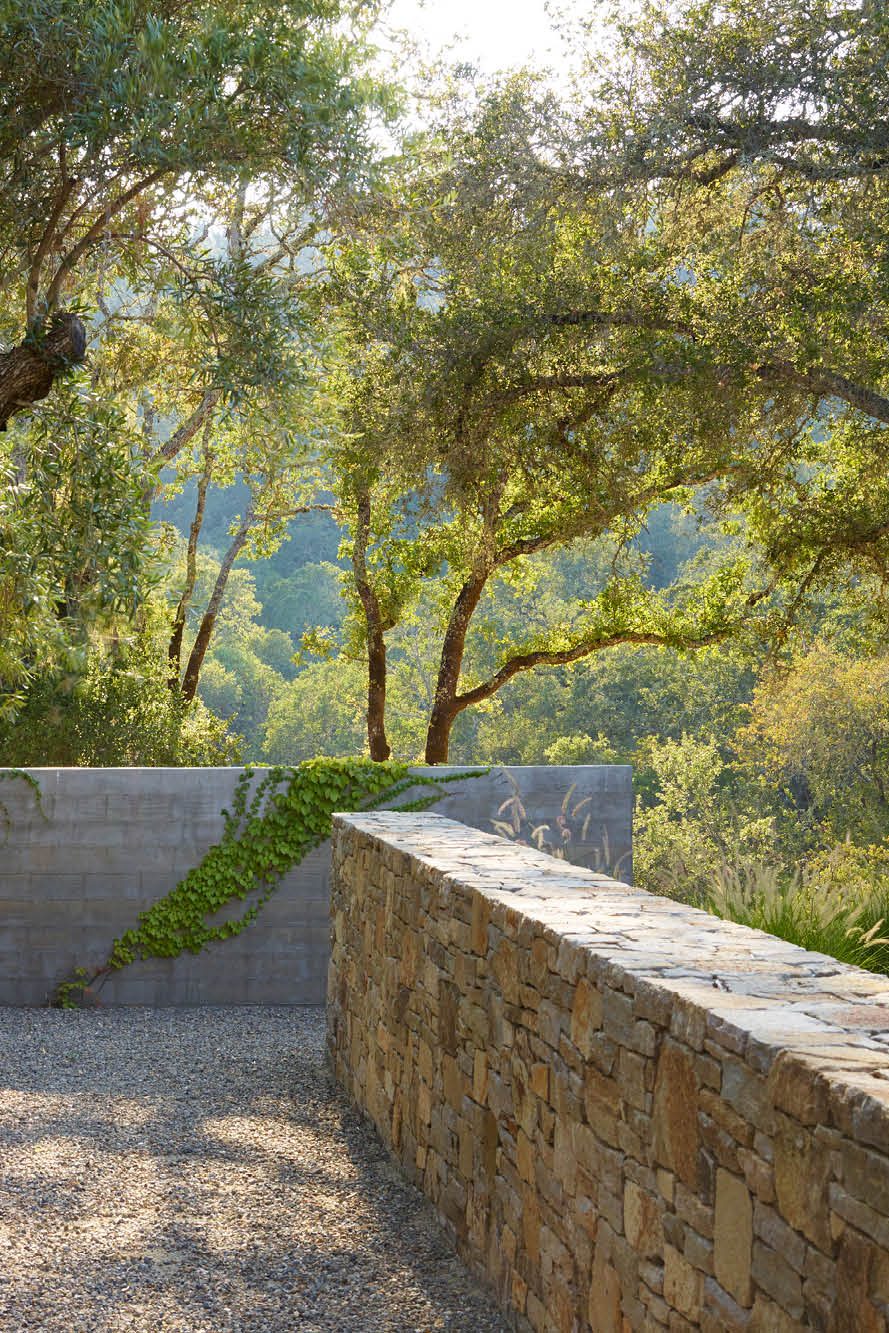 The nature of materials
Calistoga Residence
The Calistoga Residence is set within the native oak woodland above the Napa Valley, with views to the vineyard and hills beyond. Taking inspiration from the site's naturally occurring field stone, rough-hewn walls structure the spaces immediately surrounding the buildings.
The entry courtyards consist of restrained material and plant palettes: four ancient olive trees are established in a gravel ground plane, while stepping stones float through a mass of white blooming crepe myrtle and shade-tolerant Seslaria grass.
This controlled approach is contrasted with abundant gardens elsewhere on the property. The more exuberant spaces contain a mix of grasses and flowering perennials, including Pink Muhly Grass and White Gaura, overflowing onto the adjacent paths.
While the intimate gathering spaces are carefully contained, the pool terrace and lawn perch dramatically above the surrounding vineyard and valley, their edges open to the views beyond. Corten stairways and paths, shaped by ornamental grasses, lead throughout the expansive grounds.
The refined courtyards and luscious gardens adjacent to the house gradually transition to the landscape beyond, blurring the line between what is designed and what is natural.