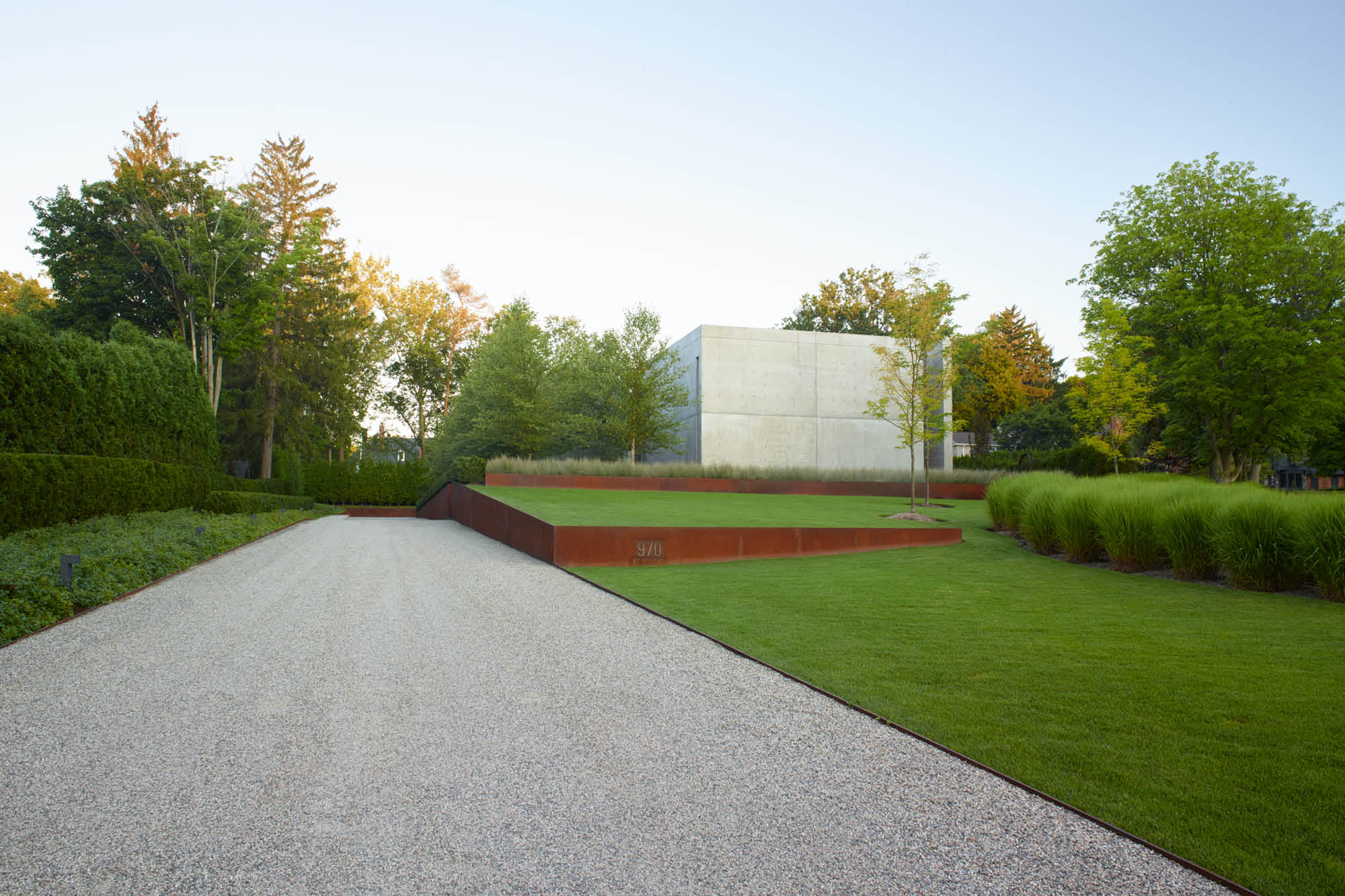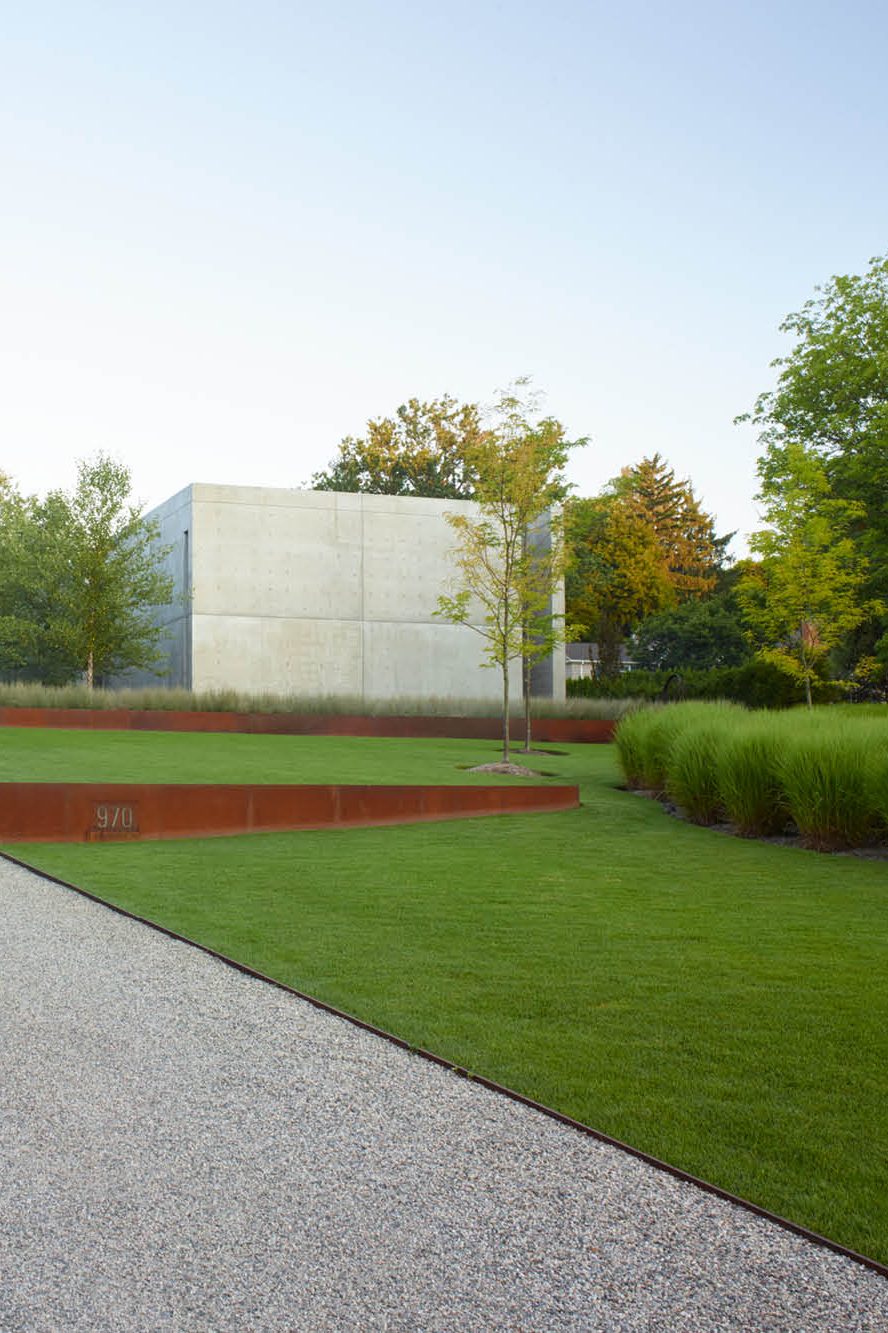 A garden of nuanced choreography
Birmingham Residence
The landscape design for the Birmingham Residence sculpts space into a dynamic context for the client's home and art collection. Situated in a quiet neighborhood in the suburbs of Detroit, Michigan, the residence embodies the client's adventurous taste and celebrates the region's historical ties to the steel industry.
From the beginning, the landscape architects drew inspiration from contemporary art, reinterpreting the traditional elements of the private garden and creating spaces that complement and soften the visual language of the architecture.
The shared belief that a unique personal vision can be embodied in the landscape and that residential landscape design need not be bound by conventional materials and practices guided the design team and client, motivating them to stretch the creative and technical design of the project.