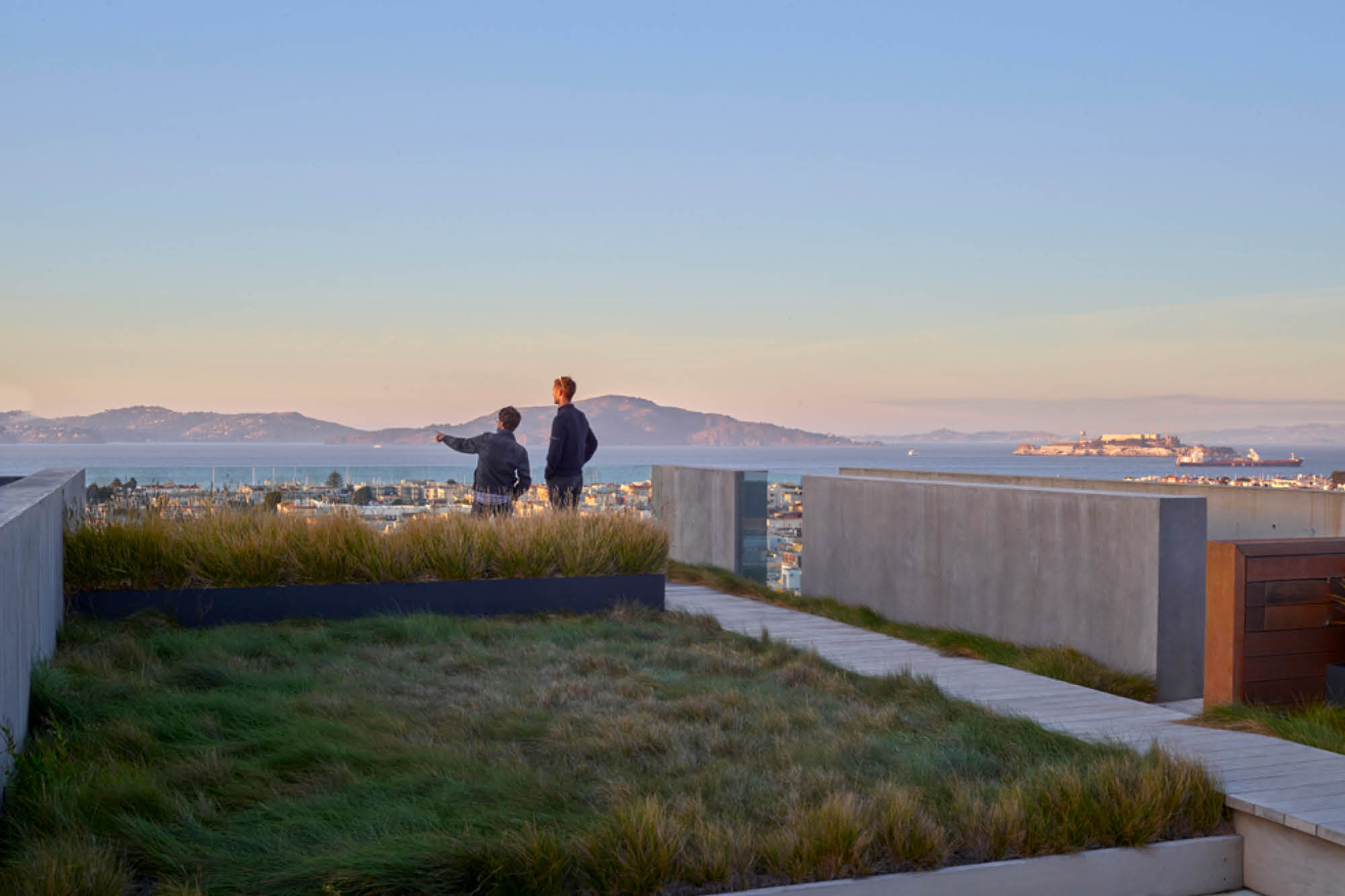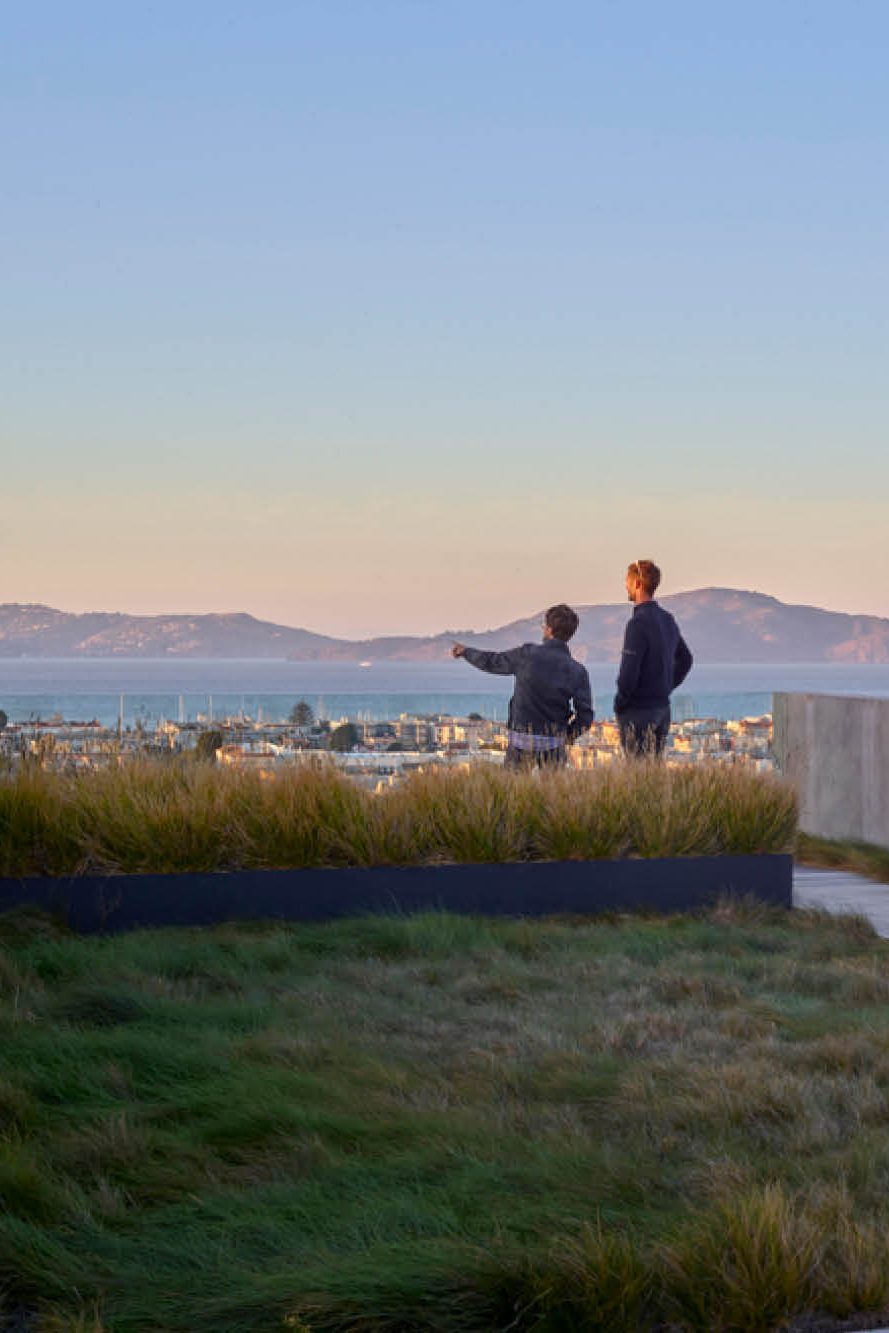 A gallery of gardens
Art House
On a steep hillside in San Francisco, a terraced garden integrates seamlessly with the architecture to create a series of intimate, flexible outdoor spaces. Its panoramic vantage point provides inspiration and the steep slope of the site allows access to its views from several elevations, drawing the viewer into the greater surroundings.
Designed as adjunct interior spaces for year-round entertaining, the landscape design is sculpted to Aidlin Darling Design's architecture, forming a roof garden, balconies that extend from the living spaces, and a lower, more secluded garden carved into the hillside.
Starting at the lower garden, a private cabana includes an enclosed bar for secluded entertainment and looks out to choreographed views through the plantings and trees at the slope below. Adjacent to the enclosed bar, an in-ground spa with a shower and fire feature offers additional elements of entertainment under the open sky.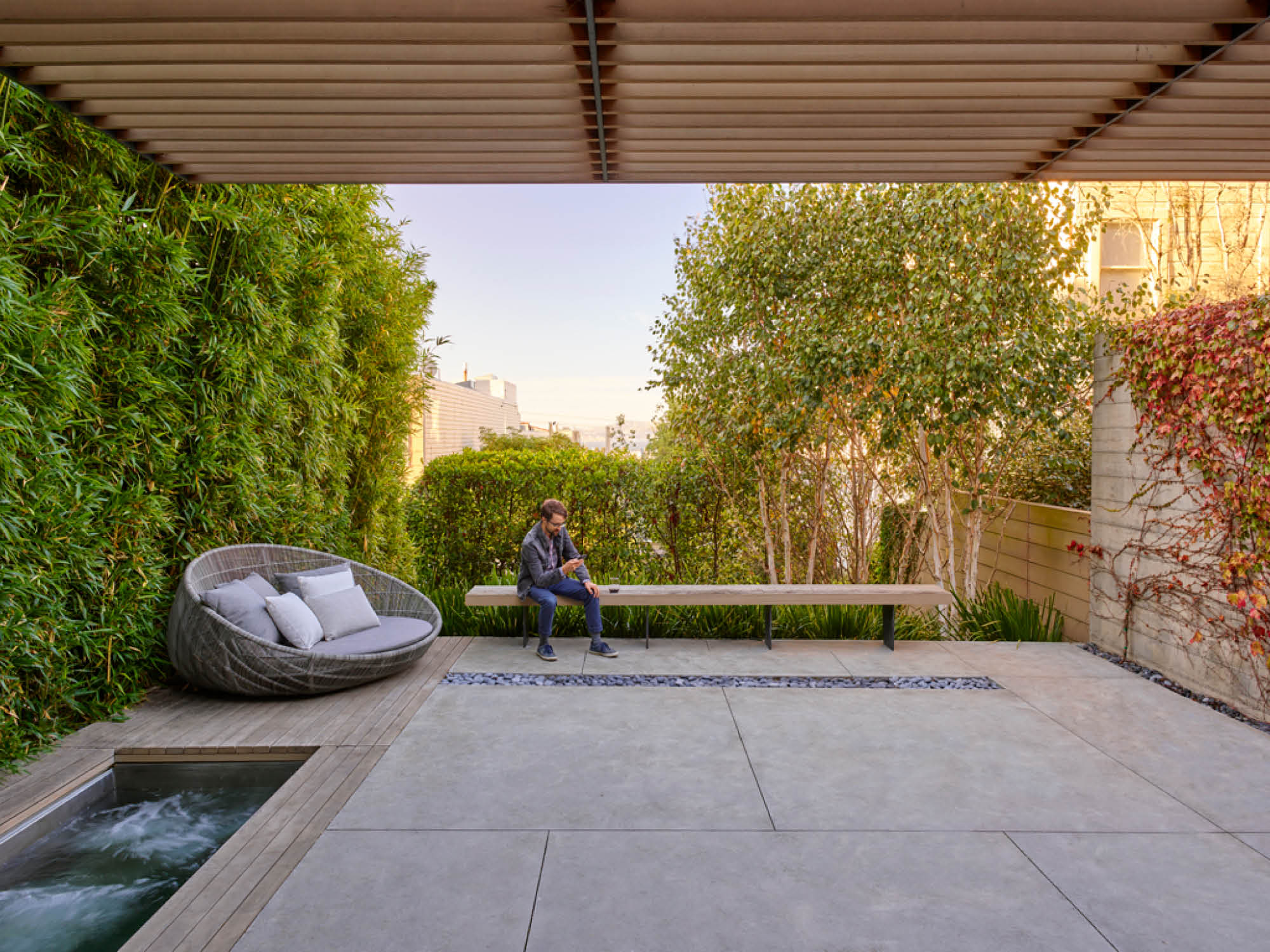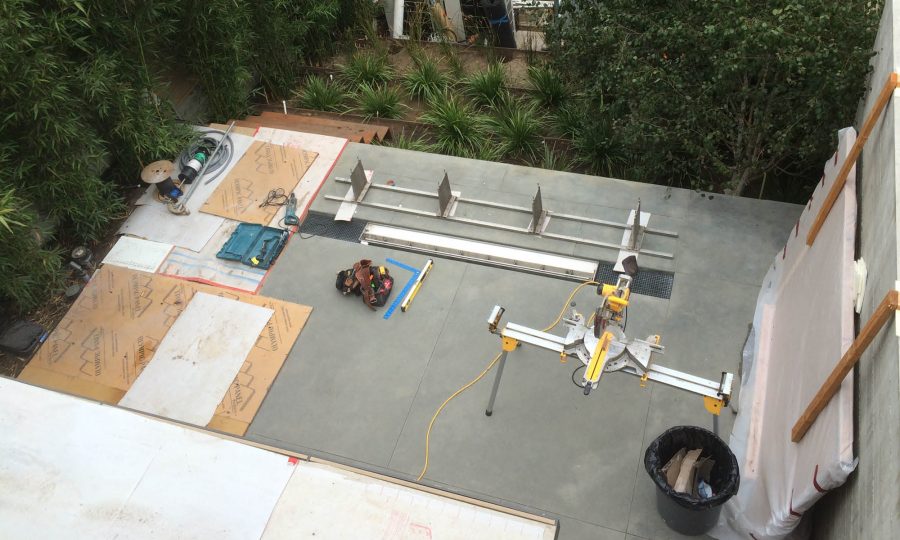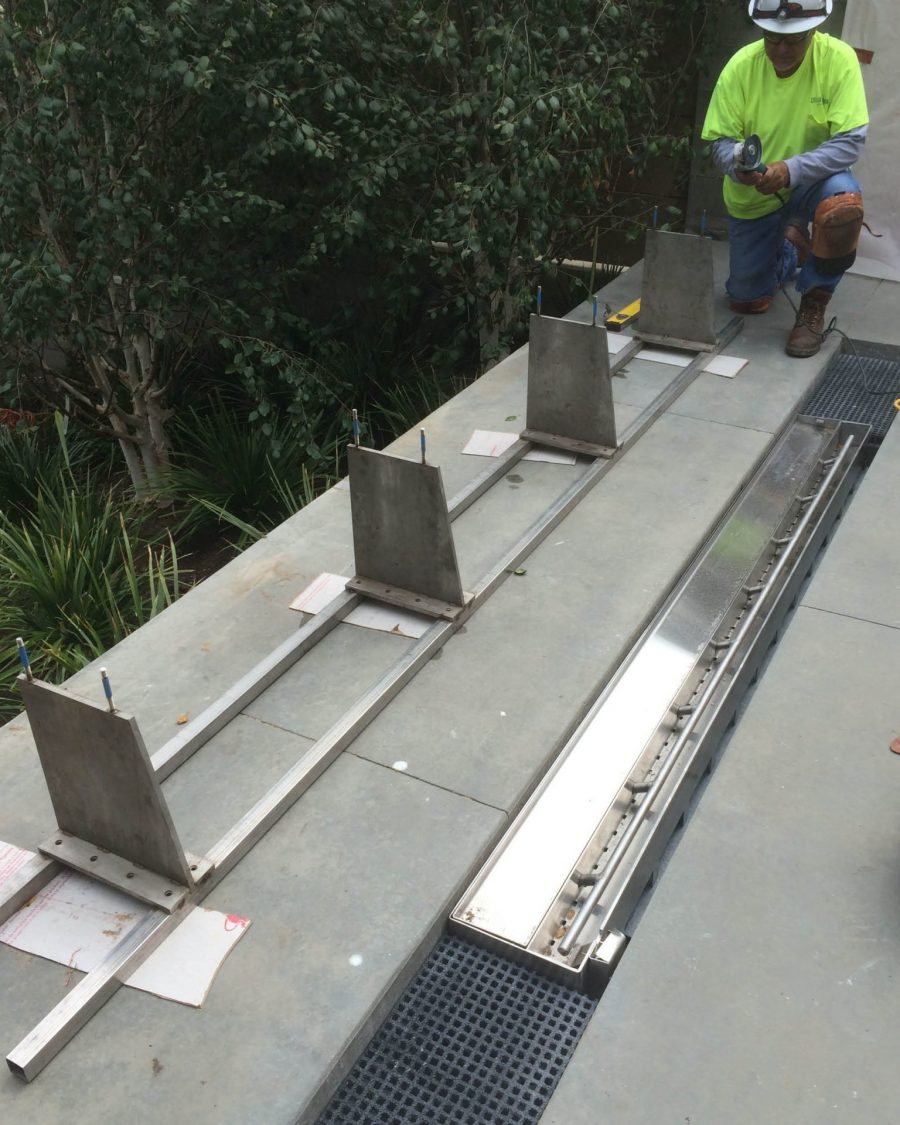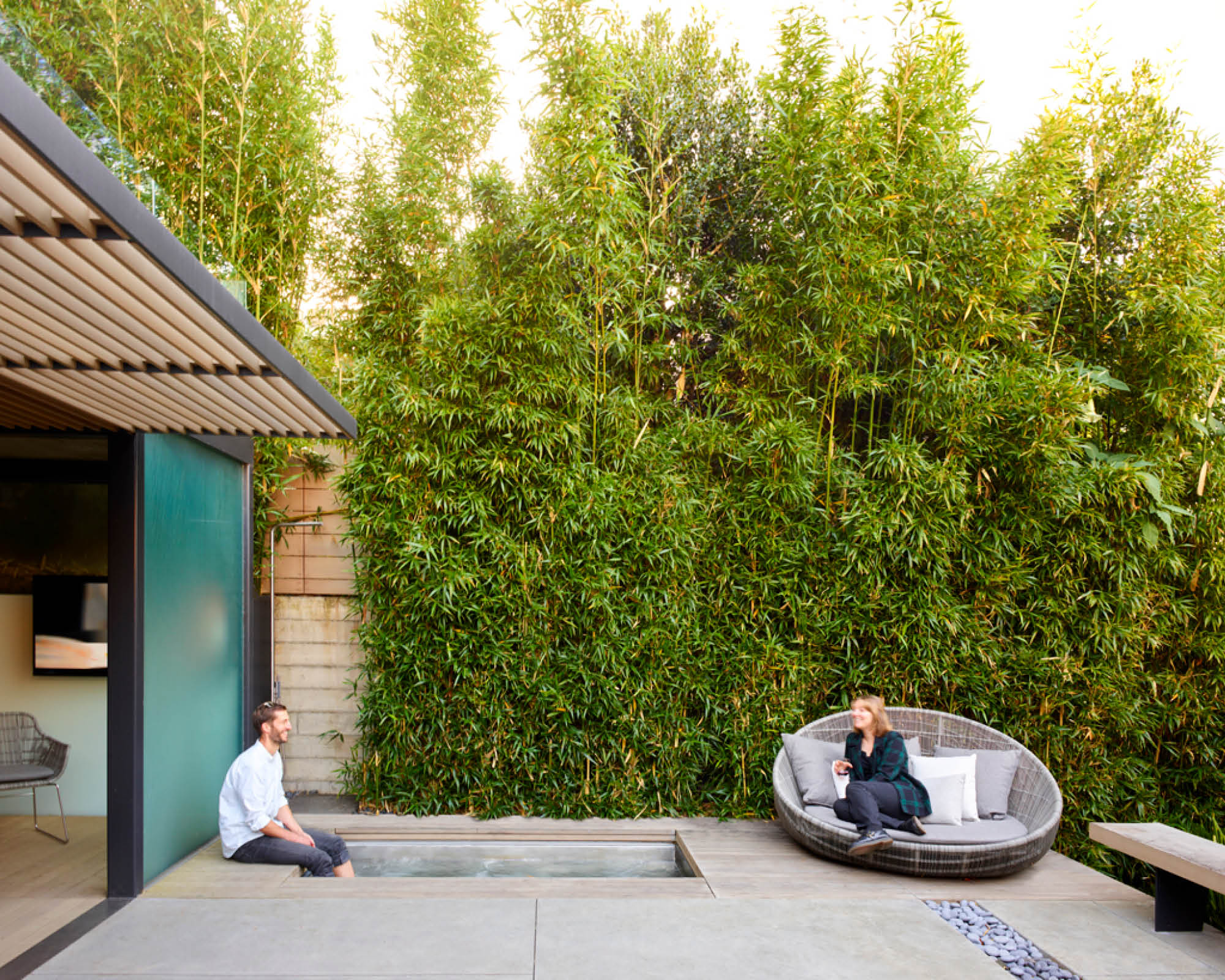 The roof of the cabana doubles as the ground plane for the main floor terrace one level above. This space can be accessed by ascending a set of precast concrete steps adjoined by a privacy screen of custom FSC certified cedar wood screen louvers that extend the length of the passage and act as one wall of the cabana.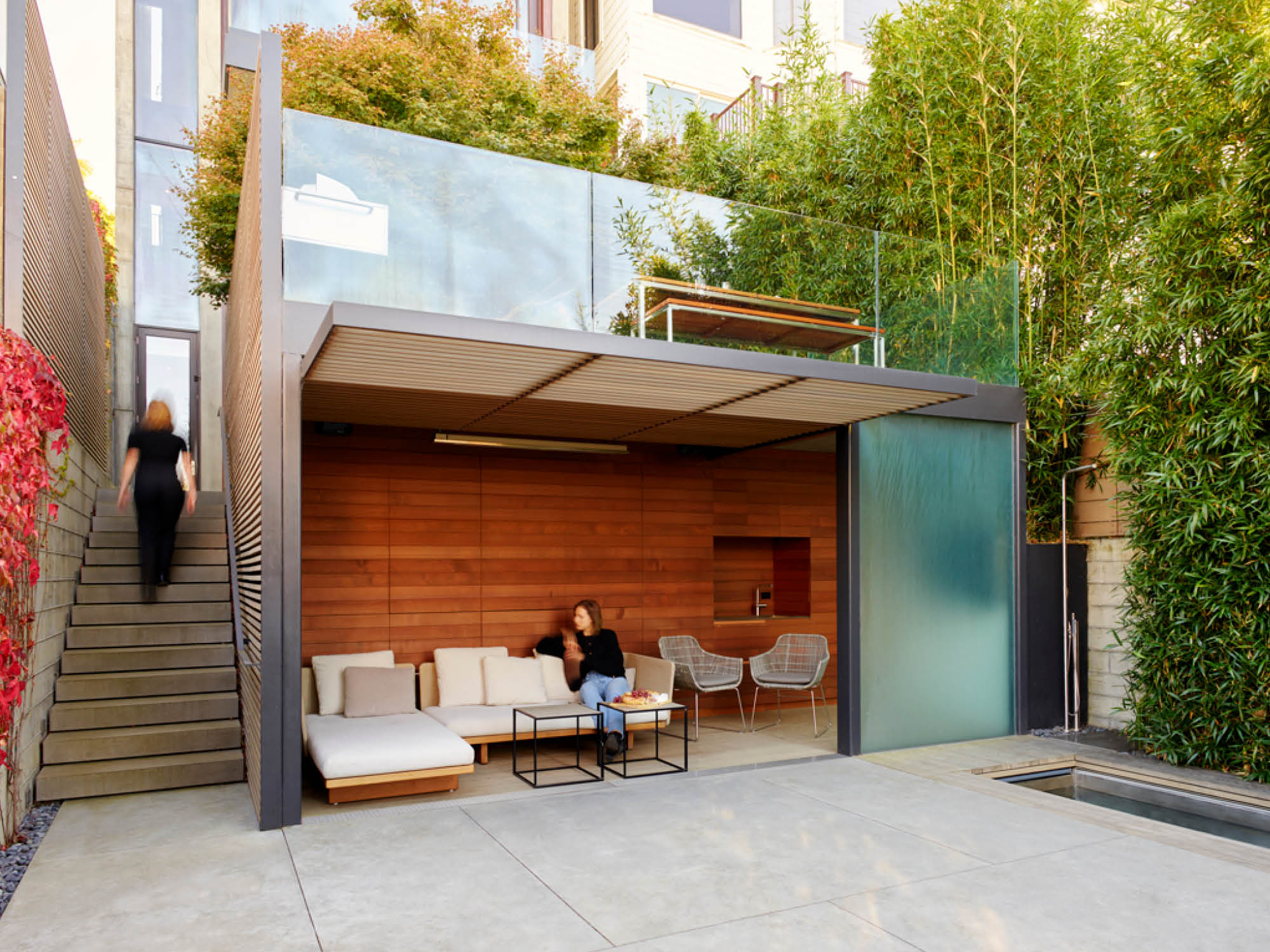 From the main floor, pivot doors open to a lanai with a large Japanese maple shade tree, creating an outdoor living space that blurs the line between the interior and exterior. Steps ascend to the dining terrace with spectacular views of the San Francisco bay, placing the viewer directly into the surrounding landscape.
A minimal palette of materials carried from the interior to the exterior complements the architecture and provides cohesion as one moves from inside to outside. The cedar wood screen louvers used on the building to control solar heat gain were brought into the landscape design to create the privacy screening and again in the lower terrace both as a trellis that provides shade as well as a coping around the spa to allow for drainage. Throughout the landscape, a light-colored concrete used for the building is mirrored in various garden spaces.
Presenting a distinctly more open experience, the final terrace garden is at the roof. It features a native no mow meadow for relaxing with panoramic views of the city, creating another opportunity to experience the greater landscape in total.