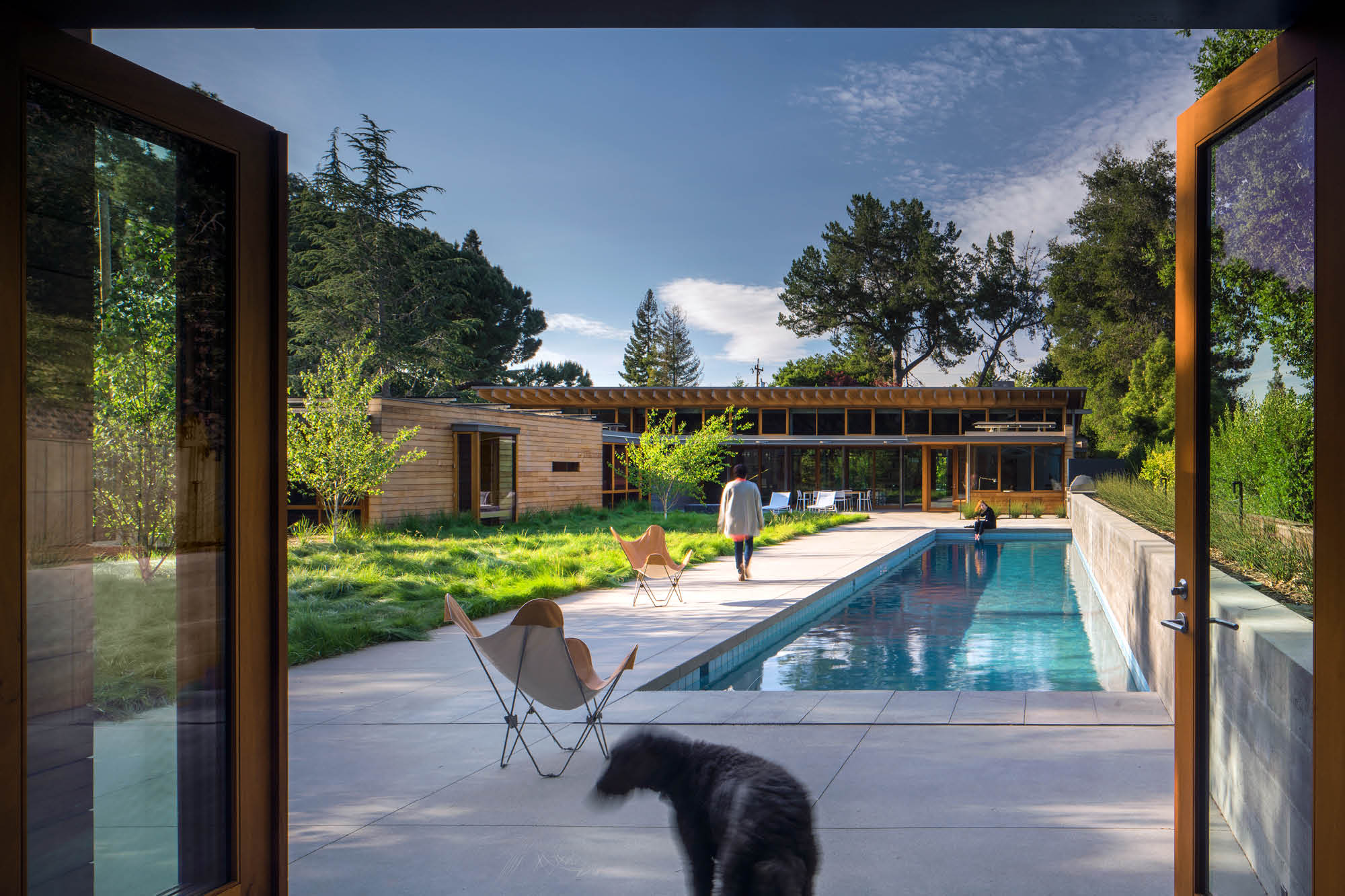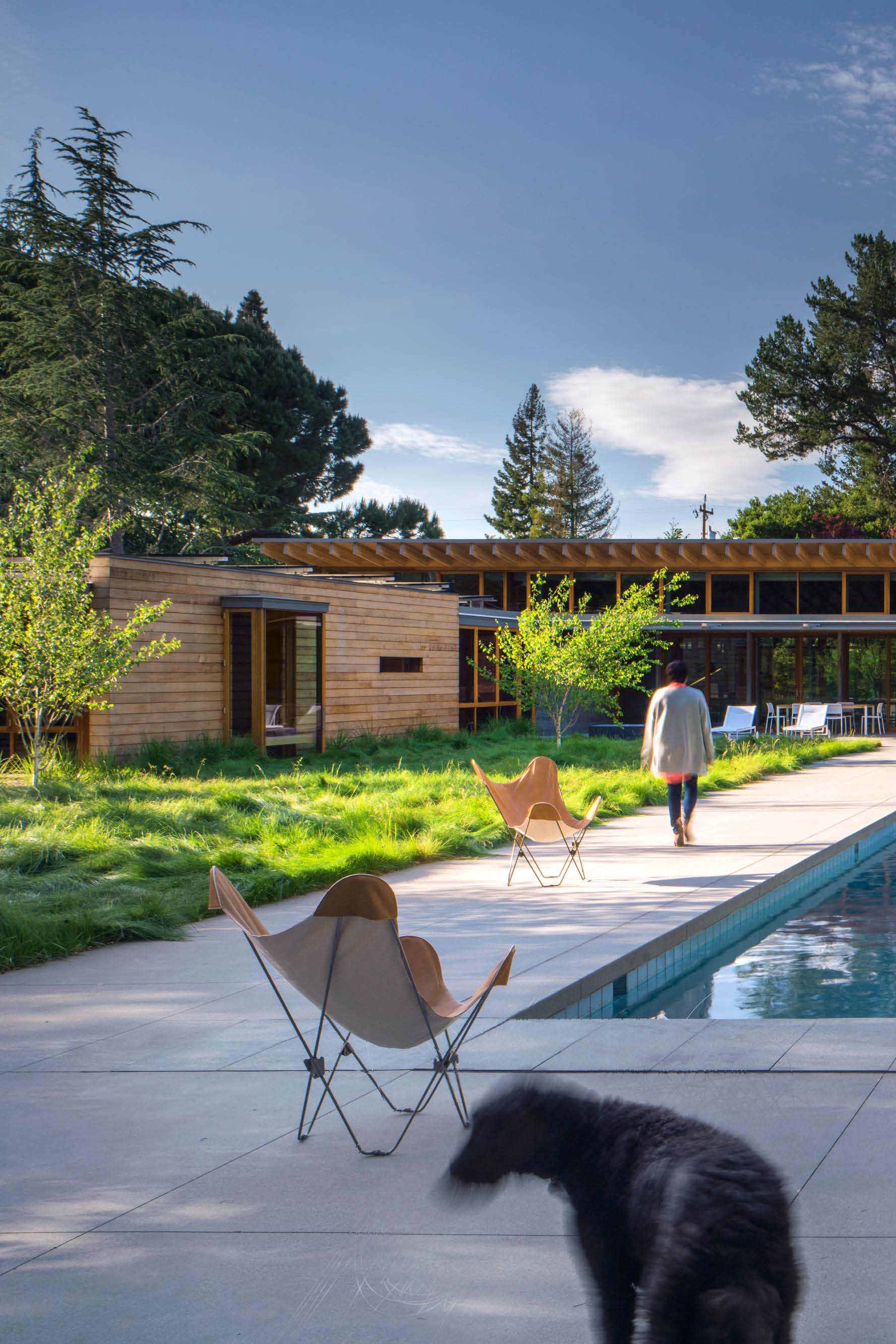 Modern family
Los Altos Residence
Working with BCJ Architecture, ACLA developed a garden and landscape for a family's new residence in Los Altos, California. The creative and energetic program for the site included a custom wood-fired bread oven, outdoor kitchen, garage workshop and outdoor extension, orchard, vegetable garden, custom boulder fountain and wildlife garden.
As a gesture of community spirit, a fruit orchard set in terraces of gravel occupies the front yard, where fruit picking is encouraged. Centered on a large, existing Japanese maple tree, corten steps and low retaining walls lead up to front entry.
The house was designed around an existing Japanese maple tree, which creates a focal point for the entry and screens the interior from view. A series of low concrete walls guide visitors to the front door, marked with a low wood bench.
The house opens up to the expansive rear gardens. While windows and doors fill interiors with air and light, they also frame views of the diverse flora surrounding the home. In the living room, a wall of sliding glass doors blurs the line between indoors and out, opening to the back patio overlooking a meadow of tall grasses. In the master bedroom, one can hear the trickling of water and quiet rustling of trees coming from the meditation garden just outside. It is these moments, when the outdoors extend inside, that help anchor the building to site.
The long swimming pool anchors the main residence to a small guest house, set within the birch meadow of the rear garden. A continuous, low concrete wall houses the bread oven and outdoor kitchen and offers a screen to the productive gardens beyond. A drought-tolerant meadow with birch trees acts as the foreground and connects visually to the extensive mature trees in the neighboring yards.