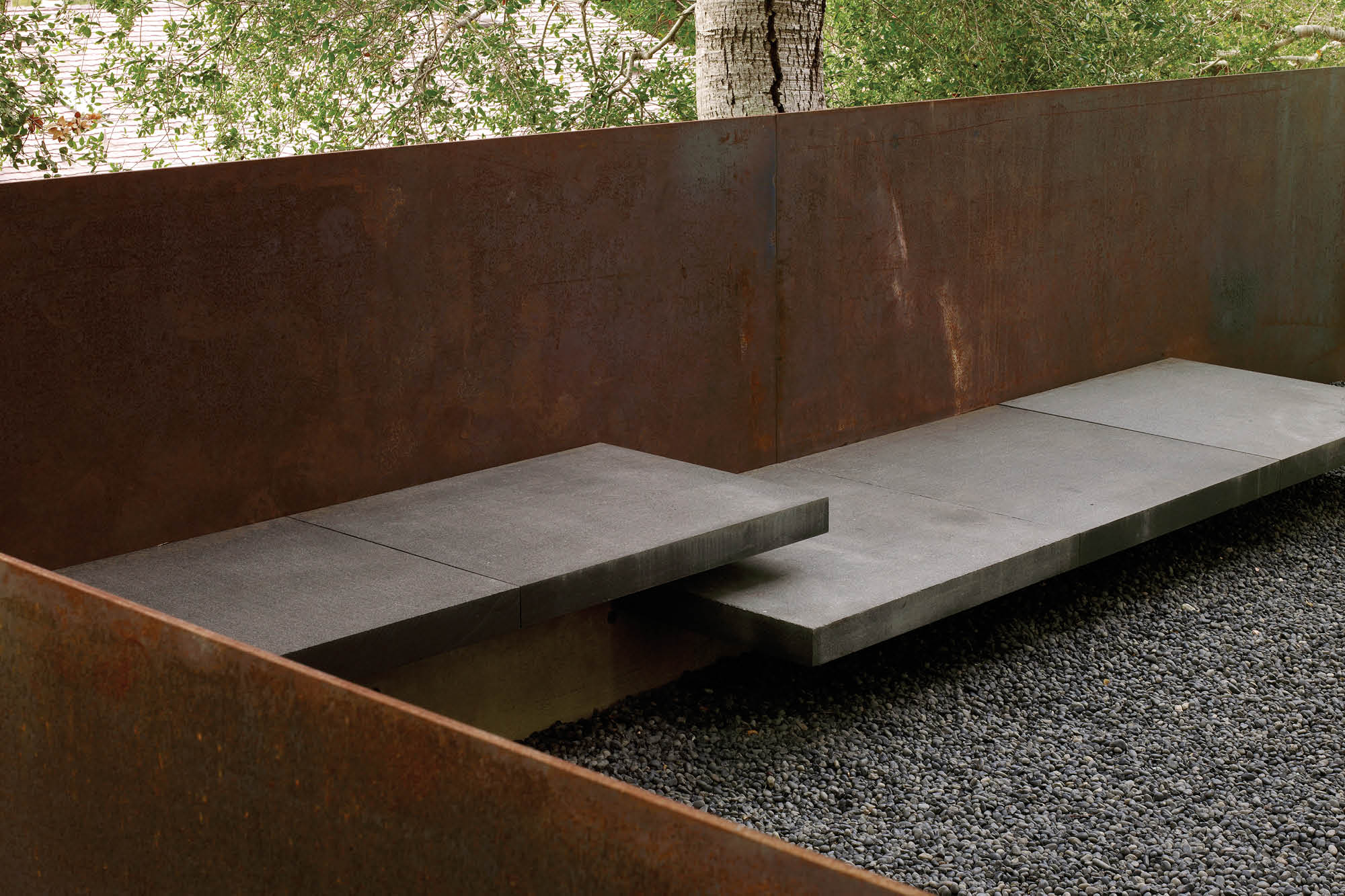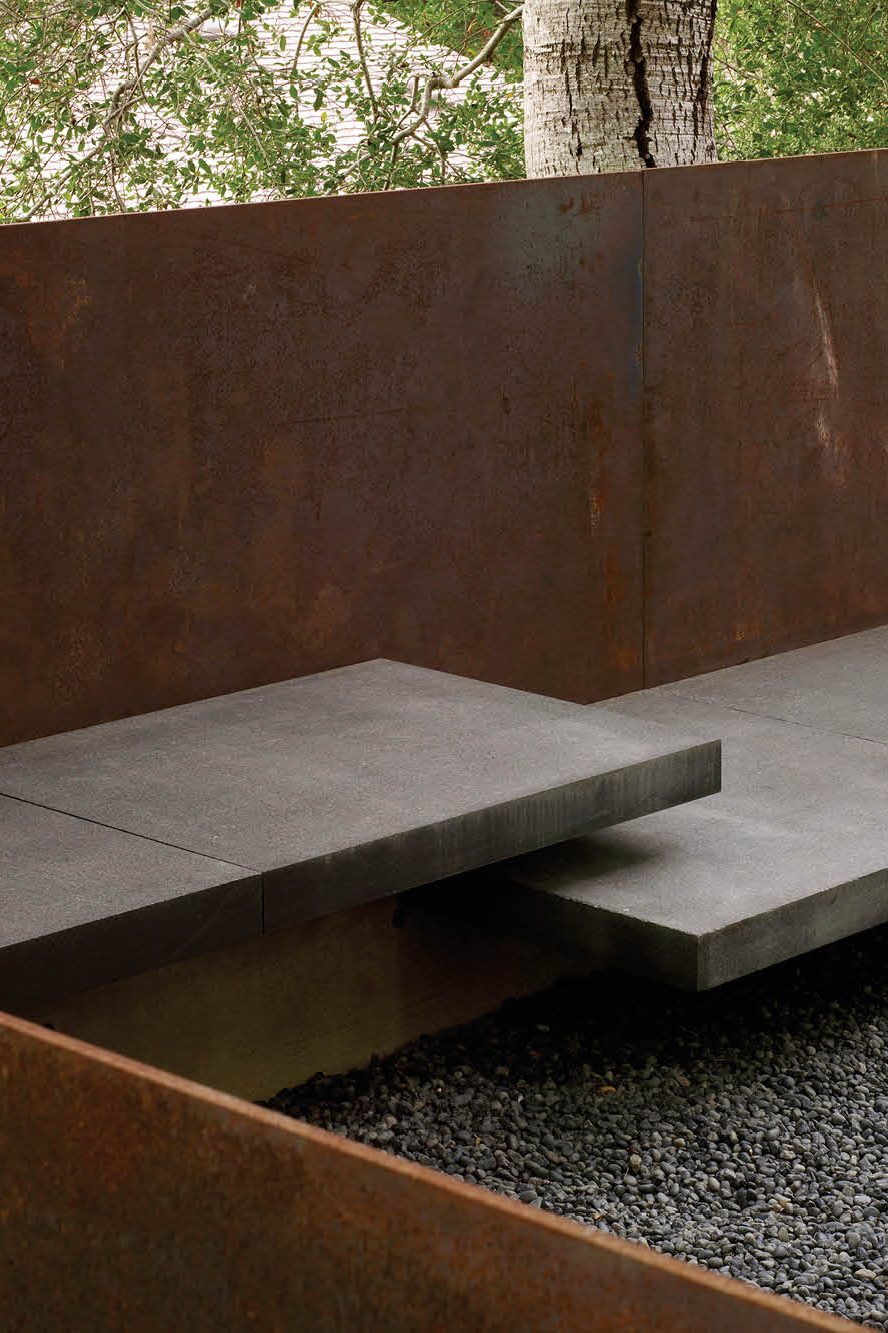 Engaging the home, the street, and the senses
Peninsula Residence
In this residence, tranquility is achieved through simplicity and restraint. An existing native oak grove was central in developing the composition, and their preservation informed the design. Twisted branches give character and scale to the home, while paths and courtyards carefully slip through the trees.
The entry walk gently and rhythmically guides visitors up the steep, oak strewn hill. A series of turns and pauses force attention to the experience of passage itself rather than the destination.
A film of water slides off black concrete disappearing beneath adjacent pavers near the entryway. From within the house, the four foot tall courtyard walls are just high enough for views, heightening a sense of refuge.