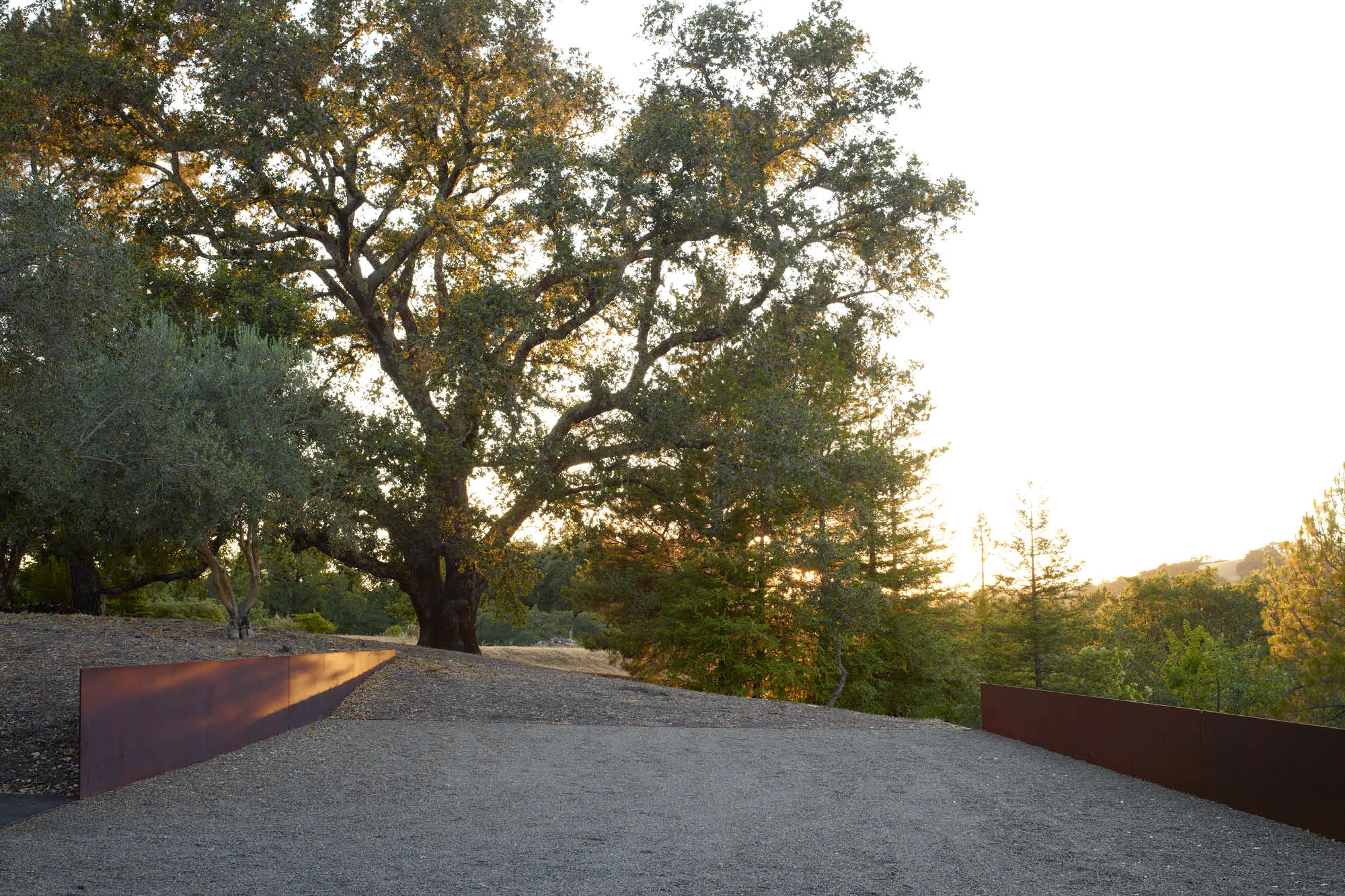 Blurring the garden's edge
Geyserville Residence
This design for a 2.5-acre property reconnects the residence with the surrounding landscape.  Originally built as part of a planned community in the 1960s, the house is nestled in an oak woodland at the edge of a shared open space.
The existing landscape was overgrown, conventionally suburban, and cut off views to the surrounding natural setting.  The new design opens up these views and establishes a fluid entry sequence from the entry drive to the autocourt to the front door.  
The garden at the rear of the house features a dramatic overlook and plantings of drought tolerant native grasses and succulents that stitch together the property and the landscape beyond.