Contact
We'd love to hear from you.
Studio news
To keep up on ACLA news, follow us on Instagram and sign up for our newsletter.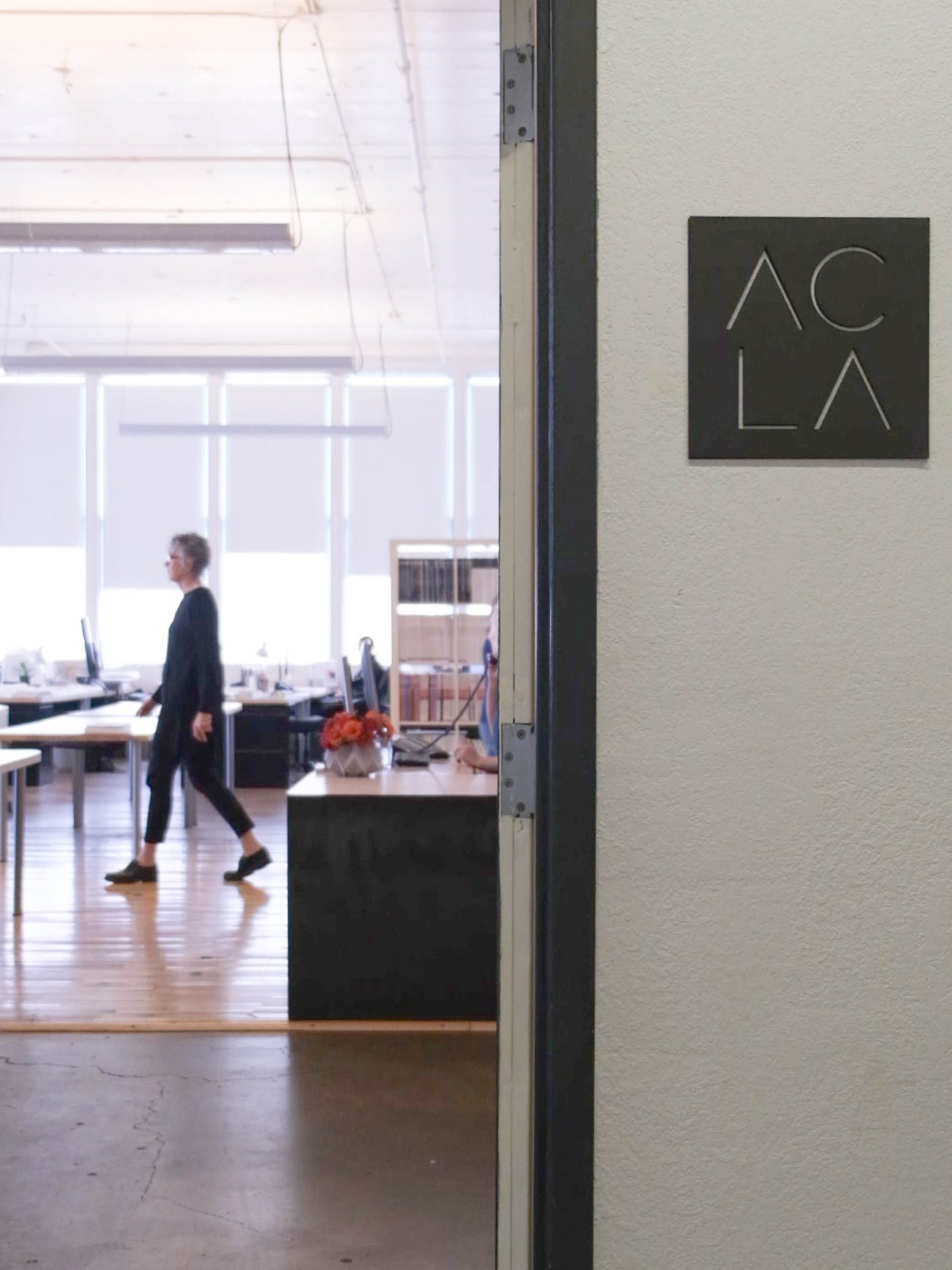 Careers
We're always interested in hearing from talented landscape architects of all levels of experience. Please send your resume, portfolio, and cover letter to careers@acochran.com, and note the type of position you are seeking in the subject line of your email. (No phone calls please.)
Open positions
Award-winning Landscape Architecture design studio located in the Dogpatch neighborhood of San Francisco, is seeking an enthusiastic and self-motivated Office Administrator for an 18-person office. This is a non-corporate environment that will utilize your organization and instinctive abilities. There is room for creativity in this job and to foster office culture. If you are a self-starter with imagination, this job is for you!
Requirements
• Proactive, eager to jump in, notice tasks that need to get done, and take care of them independently.
• Able to work efficiently in a fast-paced environment while juggling a variety of different types of tasks.
• Ability to break down complicated situations and communicate with clarity and conciseness, both verbally and in writing.
• Easily understand technology for both PC/MAC and phone apps.
• Some previous office administrative experience.
Job Description
• 30-32 hours per week. Hybrid work schedule of 2 days in the office, 2-3 days remote.
• Office organization such as ordering and monitoring office supplies, scheduling shipments, and maintaining office organization and cleanliness.
• Making travel arrangements for management.
• Organizing and maintaining office culture events (i.e., field trips, social calendar, etc.)
• Involved with marketing and promotion.
Ideal Skills
• Experience with updating webpages.
• Experience with Social Media technology (i.e., Instagram, Twitter, etc.)
• Experience working in a creative professional environment
• Some copywriting and/or copyediting experience is a plus.
• Experience with Adobe Creative Suite specifically InDesign.
• BA or BS Degree
We offer a competitive salary (commensurate with experience), health/dental benefits, flexible spending plan, commuter benefits, and 401k.
Please email a cover letter with salary requirements and resume via email with subject line "Office Administrative Position" to careers@acochran.com.

Thank you for your interest.