Contact
We'd love to hear from you.
Studio news
To keep up on ACLA news, follow us on Instagram and sign up for our newsletter.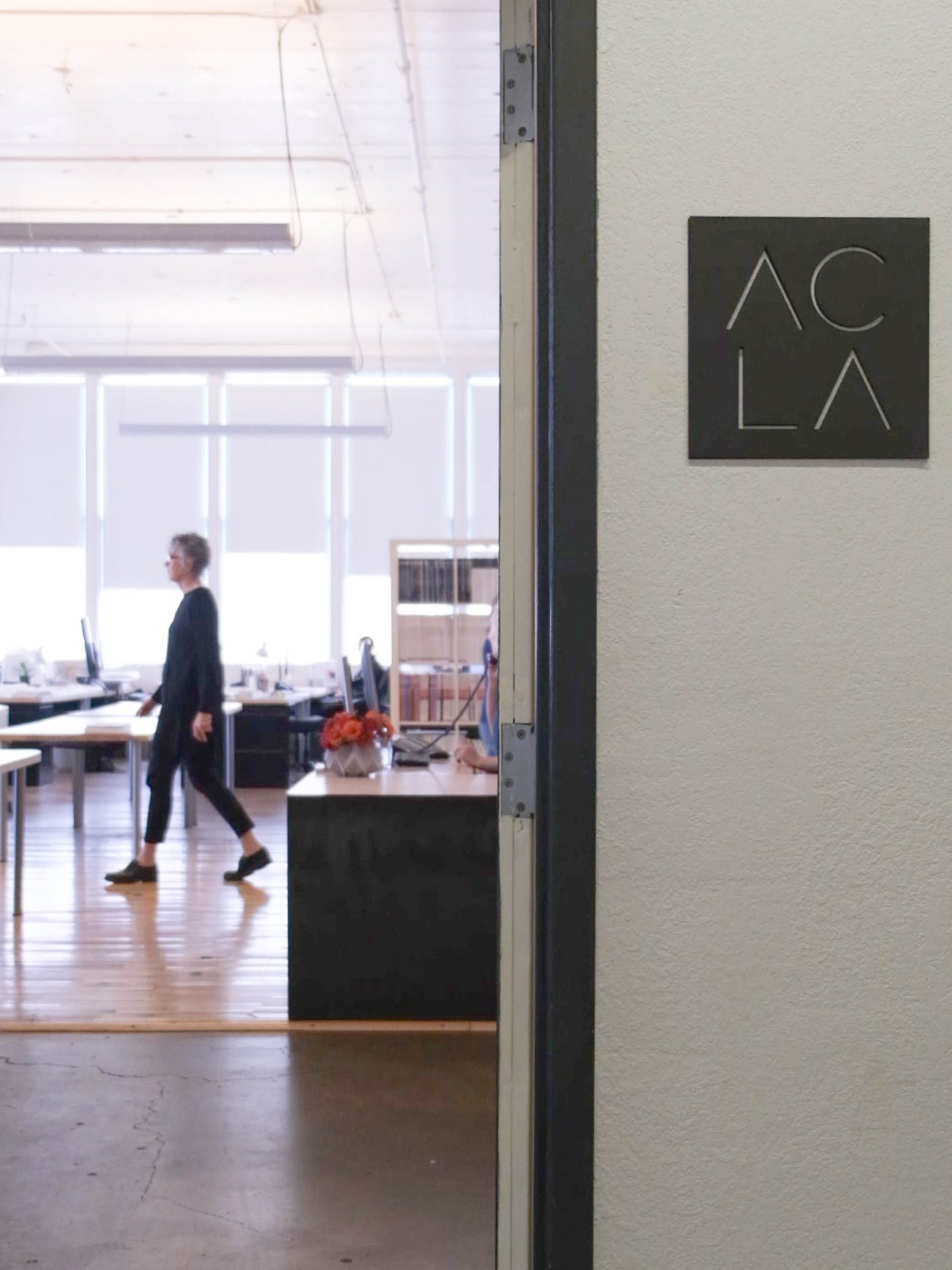 Careers
We're always interested in hearing from talented landscape architects of all levels of experience. Please send your resume, portfolio, and cover letter to careers@acochran.com, and note the type of position you are seeking in the subject line of your email. (No phone calls please.)
Open positions
Andrea Cochran Landscape Architecture is seeking an energetic and focused Landscape Architect for their San Francisco design studio. Our award-winning Landscape Architecture practice works regionally, nationally and globally and is seeking a talented, highly motivated Licensed Landscape Architect to join their team.

This individual will have 5-10 years of experience and has led mid-large landscape architectural projects by fostering strong conceptual thinking as well as organizing, executing and coordinating those projects. Must have leadership skills that create collaborative teams with the ability to engage in mentorship and professional guidance. In addition, must have an excellent understanding of project process from concept to construction administration and the technical aspects that are intrinsic to leading successful projects.
Required qualifications
• Experience with commercial and residential design.
• Experience working with a Senior Designer in preparing specifications, materials, and estimated costs.
• Must have prepared documents for permit submittal and for bidding and construction.
• Demonstrated experience working through entire project process from concept to construction completion.
• Must have demonstrated design ability with landscape hardscape; pool and custom furniture; fence and gate design (water feature and metal work are a plus).
• Experience participating in client meetings, contract coordination and development of requirements and specifications.
• Excellent verbal and written communications skills that include ability to work with diverse clients and teams of designers.
• Proven experience working on different scales of multiple fast-track projects with conflicting deadlines.
• Master of Landscape Architecture or Architecture.
• Proficient in AutoCAD, Adobe Creative Suite (Acrobat, Illustrator, InDesign and Photoshop) and Microsoft Office Suite.
• Experience with California Building Code and Accessibility Requirements related to landscape architecture is a plus.
• Periodic on-site observation experience or field observation of work during construction is a plus.
• LEED accreditation is a plus.
• Knowledge of Sketchup, REVIT, 3DStudio Max and/or Rhino is a plus.
Portfolio
Please include a PDF (no more than 4MB) with examples of your most relevant work. If portfolio is larger than 4MB, provide a link to view/download your work.
About us
Andrea Cochran Landscape Architecture is located in beautiful Mission Bay district of San Francisco. We are an equal opportunity employer and we offer benefits including health, vision, dental, flexible spending plan and employer contributing 401k plan. ACLA works a hybrid 2/3 day work week (2 days in the office, 3 days remote).