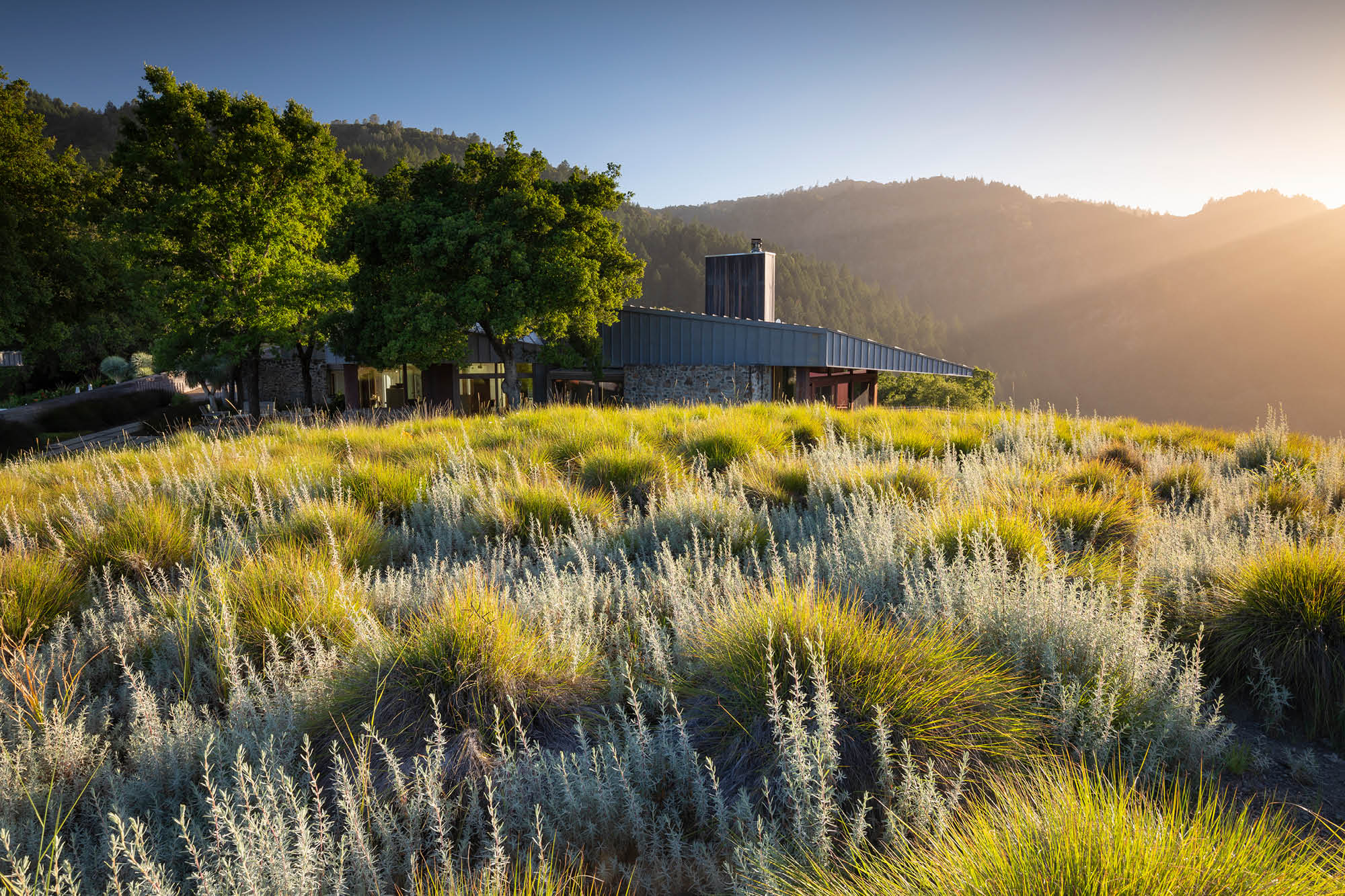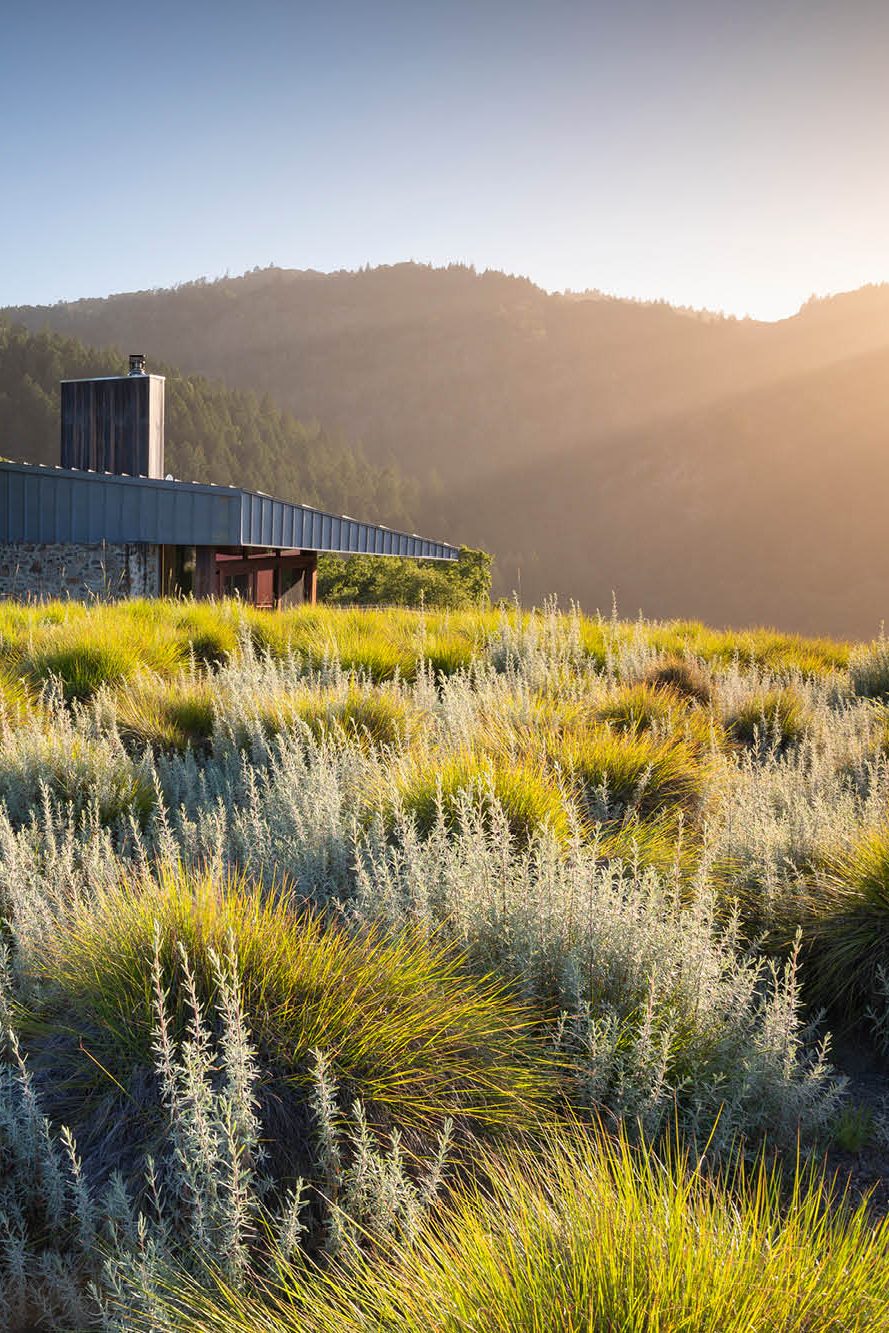 Where meadow meets sky
St. Helena Residence
This residence sits within an existing meadow with views through an oak woodland to the surrounding Napa Valley hills. The landscape design consists of a series of large stone slabs that create a formal entry and primary outdoor patio space, while connecting the two bars of the residence with one another.
The design preserves the four existing Valley and Coast Live Oaks. A threshold is created between the parking court and the residence with a line of stainless steel fins and a structured planting of Chondropetalum.
At the rear of the house, a sheltered shade garden, comprised of soft plantings, blossoming trees, and permeable materials provides a quiet refuge. The design elicits visceral responses to the landscape as a source of both introspection and connection to the larger environment.
To the north, low water use meadow grasses subtly blend into the stepped edges of the patio, blurring the edge between the design and the landscape beyond.
"

a balance between cool, artful composition and the soul of the existing landscape
Tim Richardson, House and Garden, July 2019