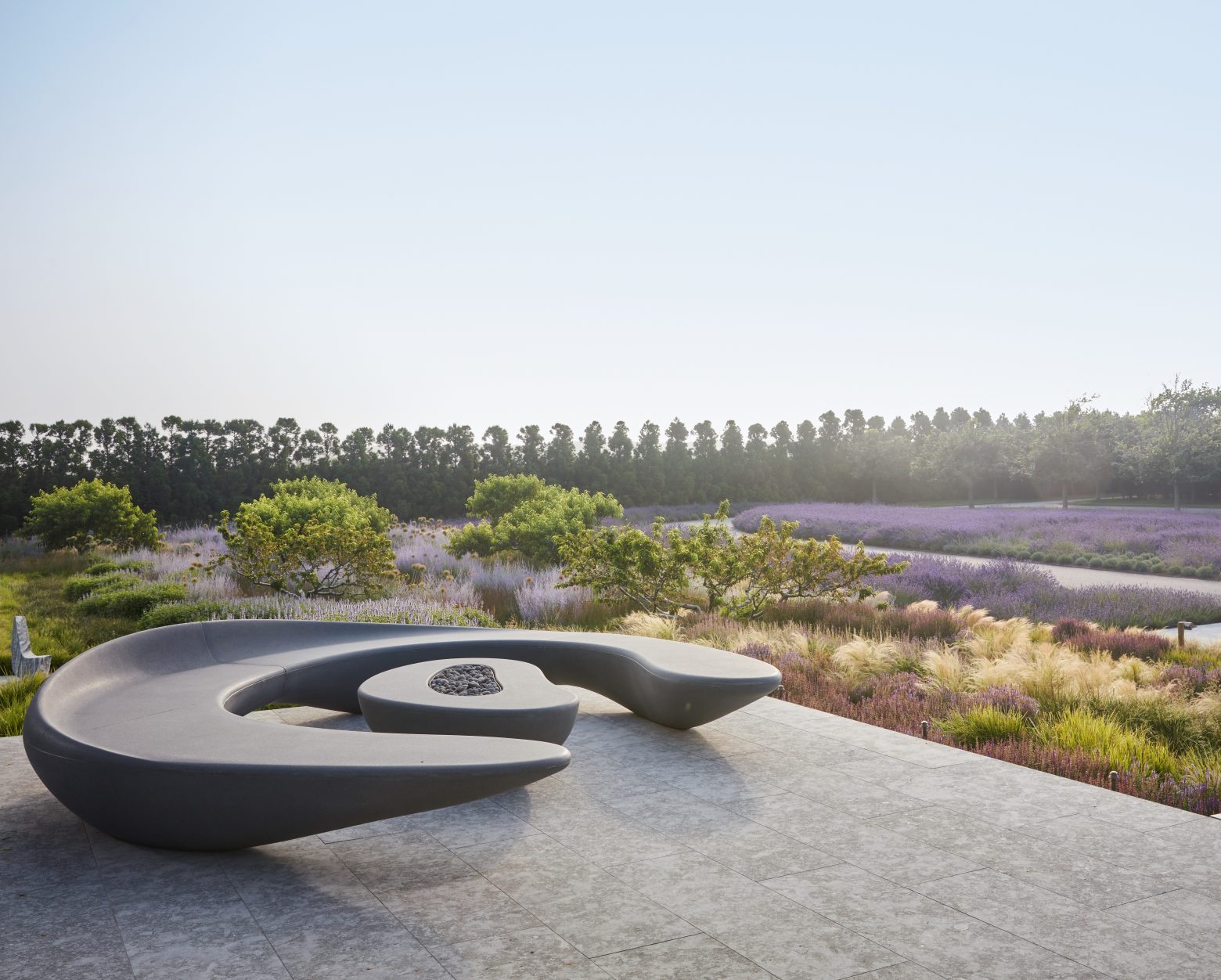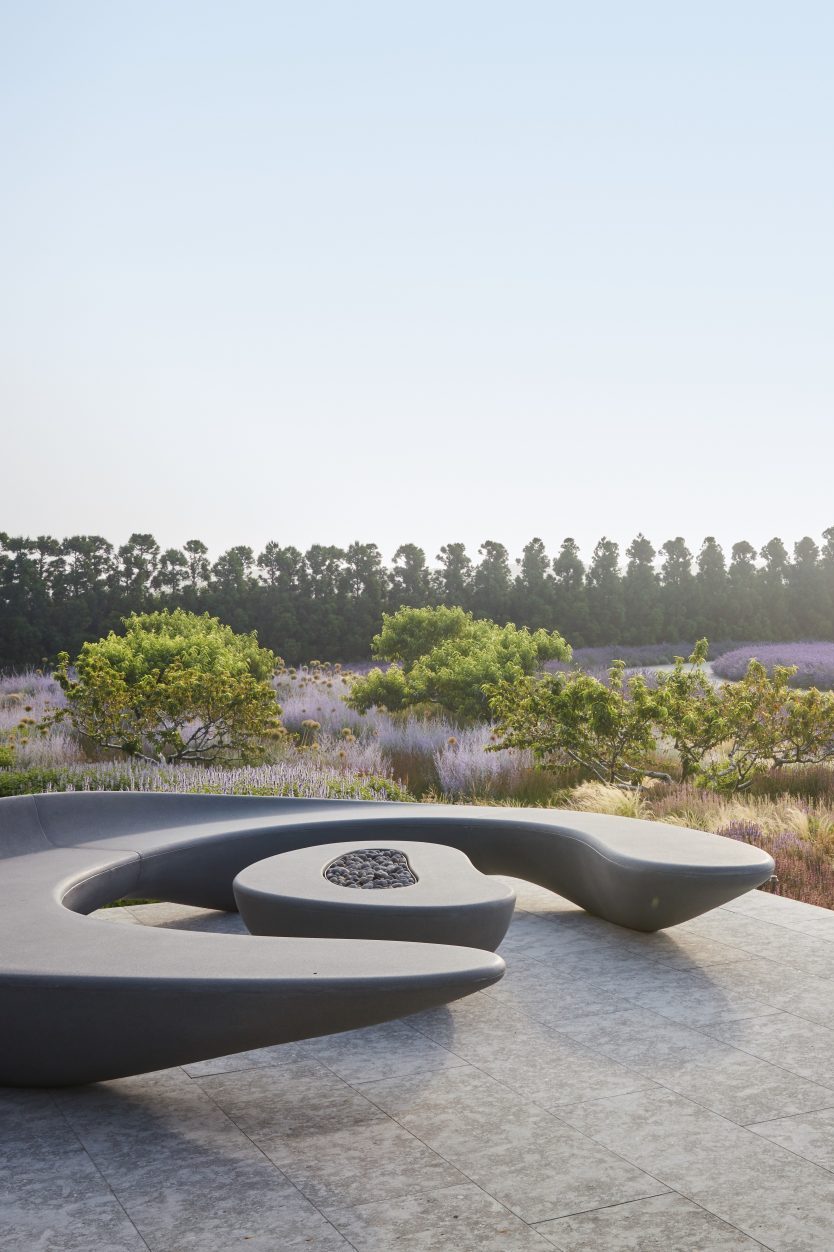 Constructed Ground
Coastal Residence
This oceanfront estate is the realization of years of hard work and collaboration with the client, design team and local contractors. The team completely transformed an empty field into a family compound that now includes a modern residence, swimming pool, sports courts, vineyard, cutting garden, vegetable garden and orchard with direct access to the beach.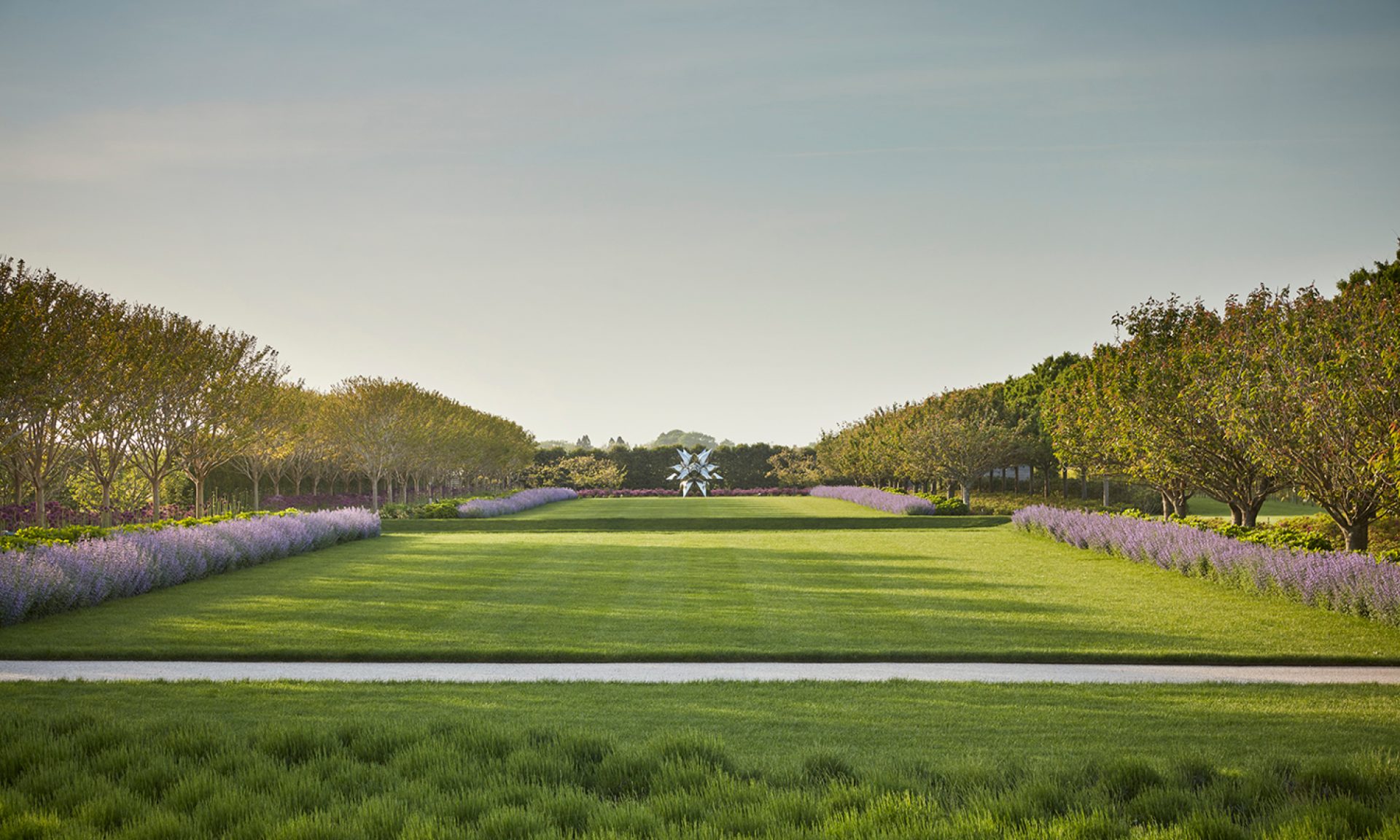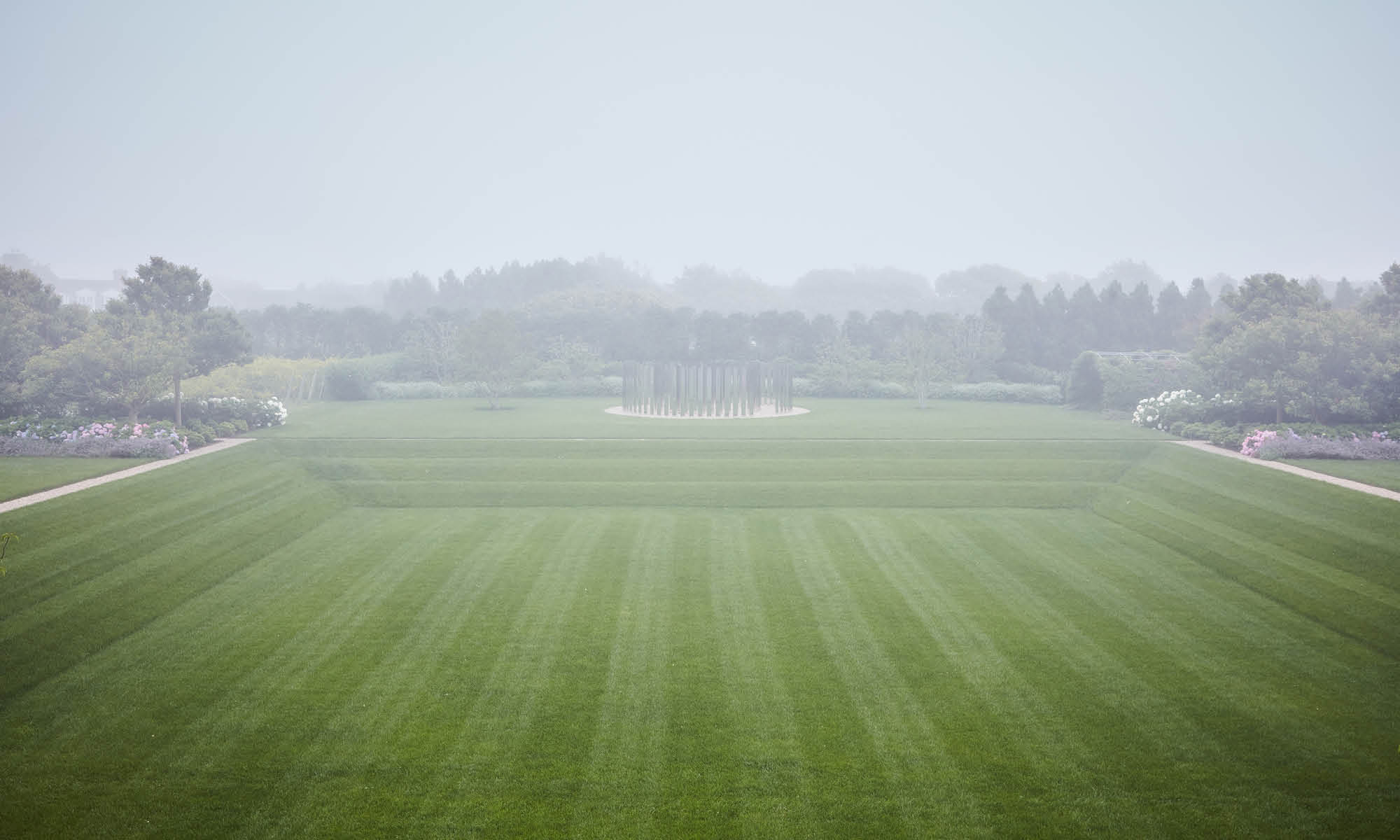 Axial views and proportion are the foundation for this formal landscape design which stretches over nineteen acres. The landscape design includes a series of spaces for outdoor entertaining as well as intimate family gatherings, and contemplation.
A thoughtful planting palette and mature sculptural trees add depth, beauty, and seasonality to a landscape of brilliant colors. Working with the client's extensive art collection, the landscape design responds to each piece, creating an experience that elevates both art and landscape with the changing of the seasons.
A peach orchard sits within seasonal grasses, referencing the site's agricultural heritage. Three hundred years of farming activity compacted the site's clay soils and created difficult conditions for plant cultivation.
To address this problem, ACLA worked with a horticultural soils consultant to develop unique soil profiles for each planting type, as well as a compost system to mitigate clay buildup and ensure the success of mature trees. These innovative structural improvements have completely transformed the landscape.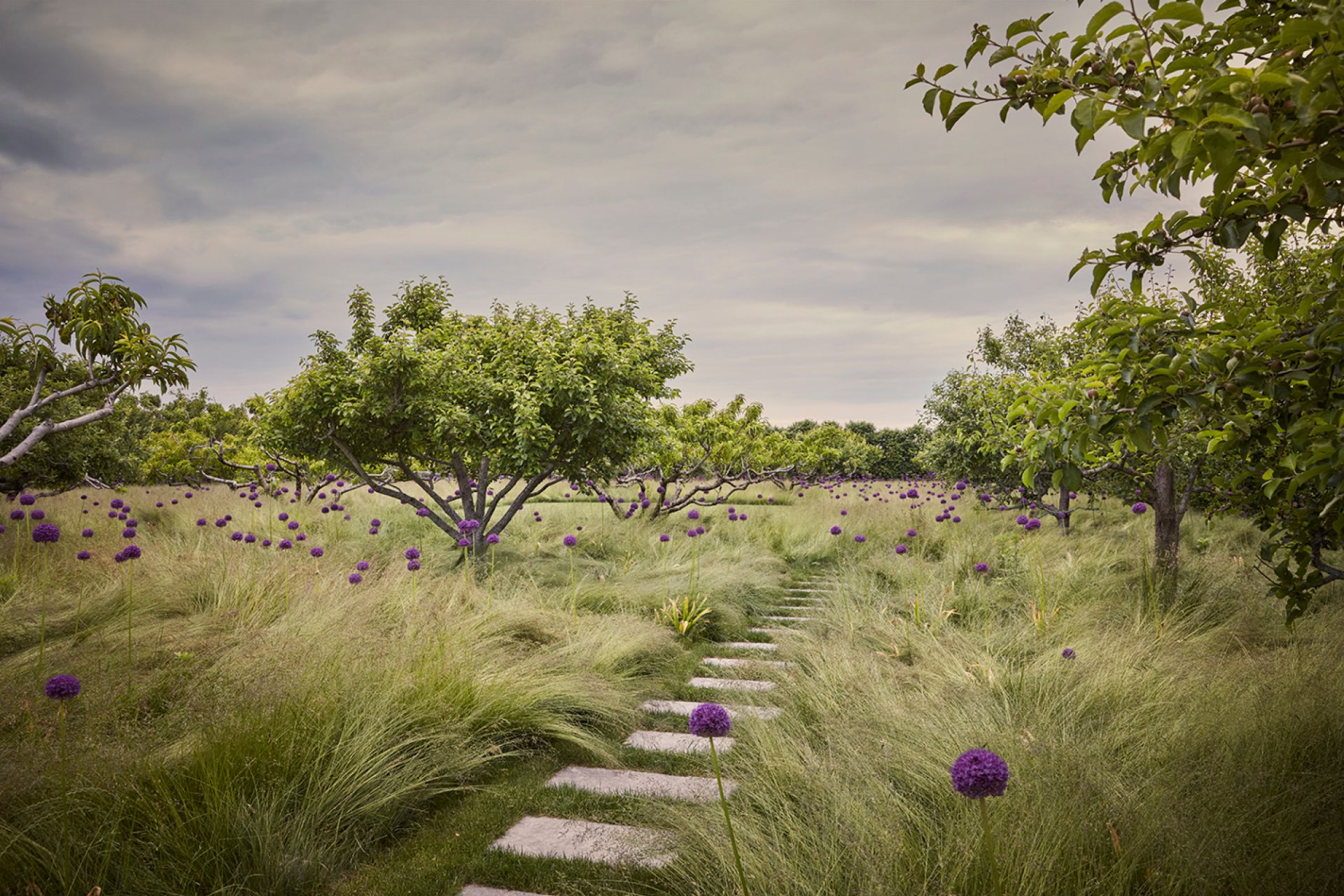 In order to protect the property from future storm inundation, snow fencing was installed to encourage accretion of sand deposits. Native dune grass seeds are also trapped by the fence, strengthening and stabilizing the dunes.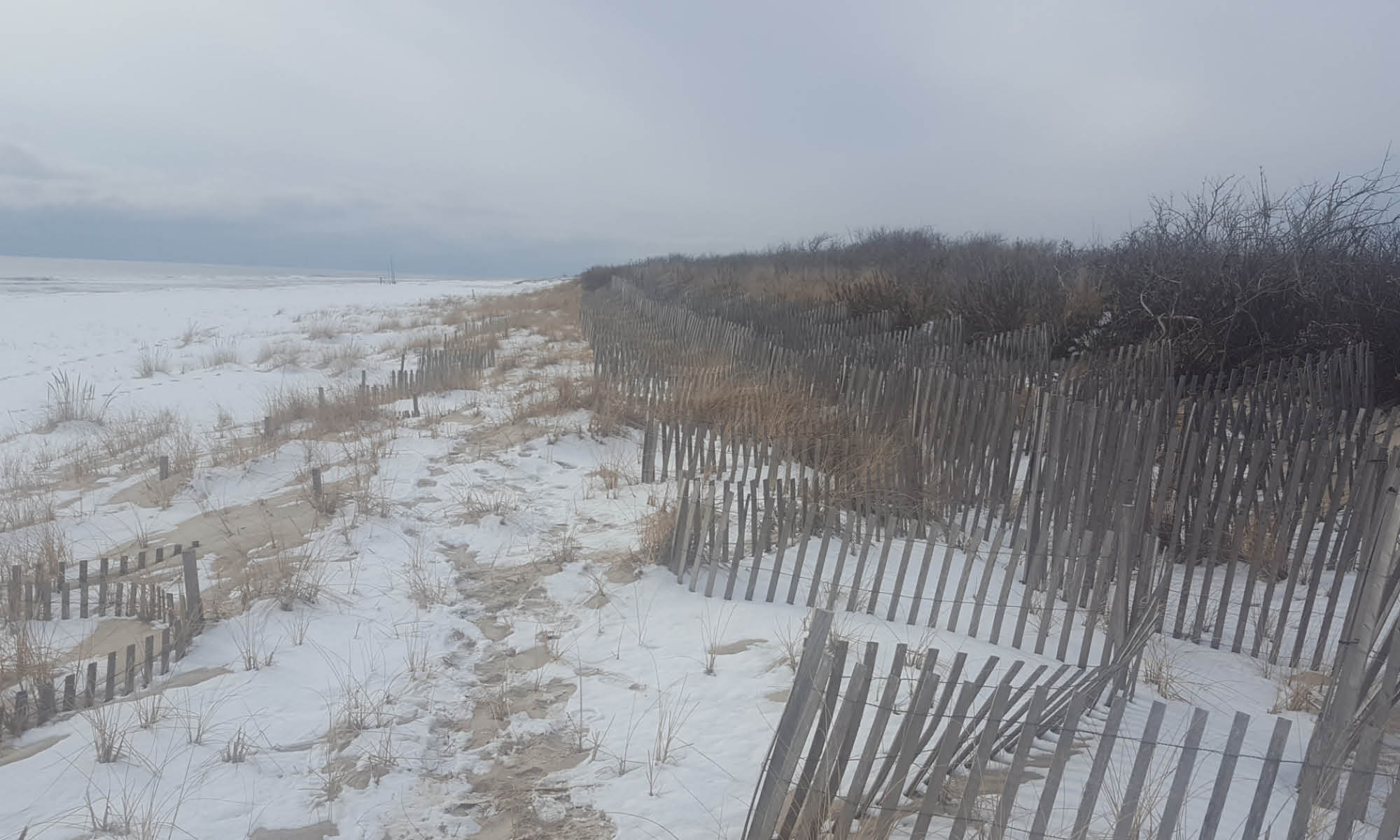 Large trees were tagged years in advance to create a mature landscape as the final construction process was completed.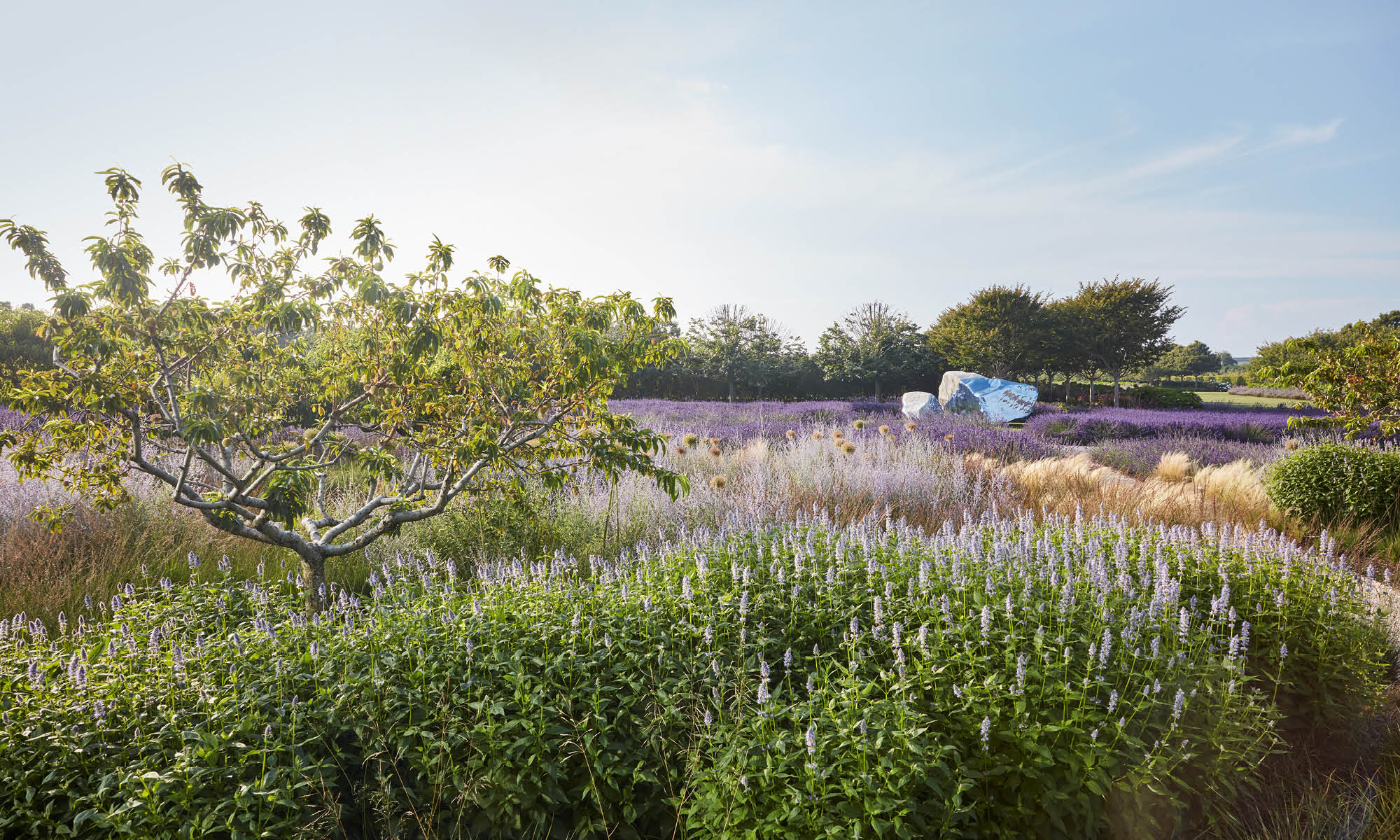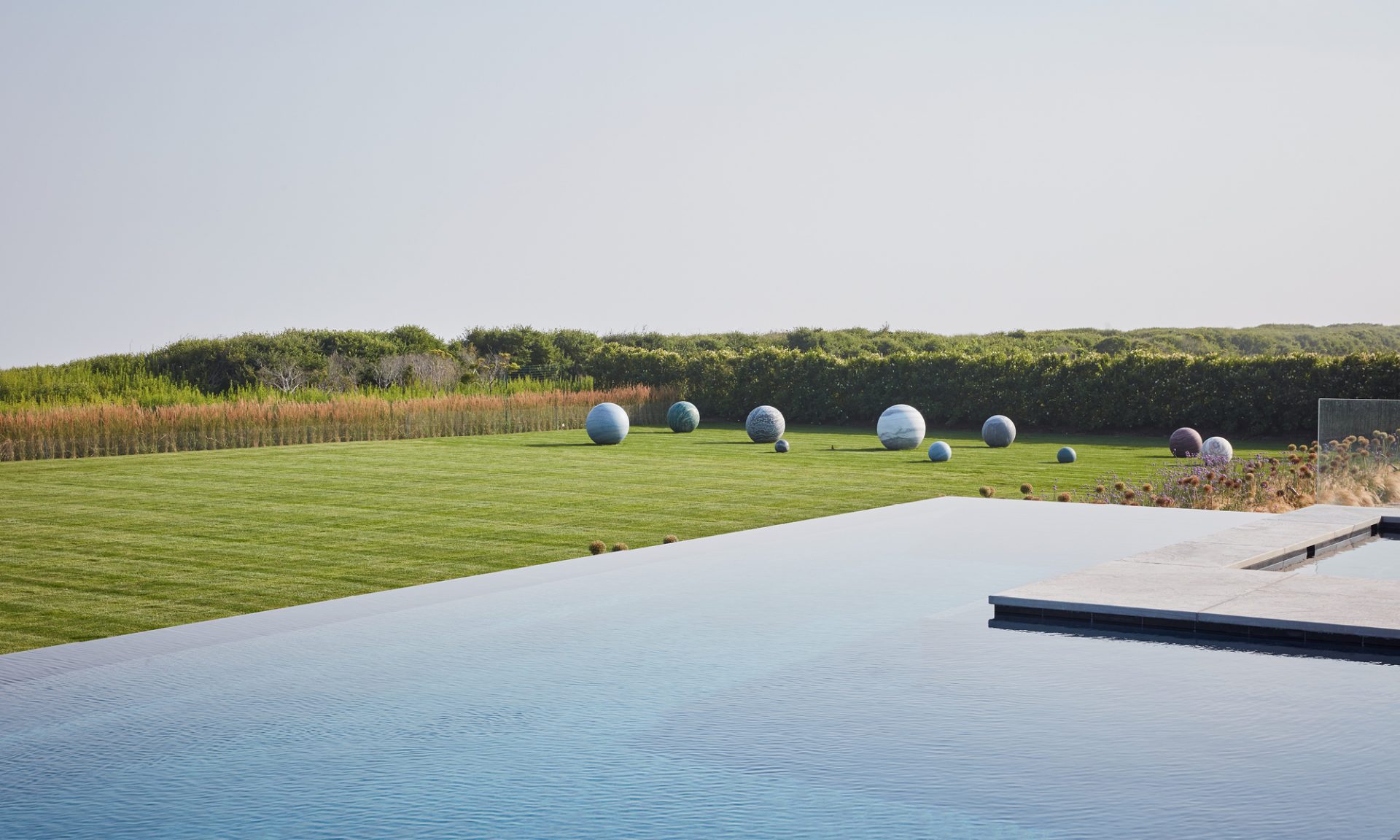 Custom furnishings and sculptures create intimate spaces around the compound. Stone steps and walkways carved into the hillside paired with careful repetition of shape and color connect these spaces and provide a sense of unity and cohesion.