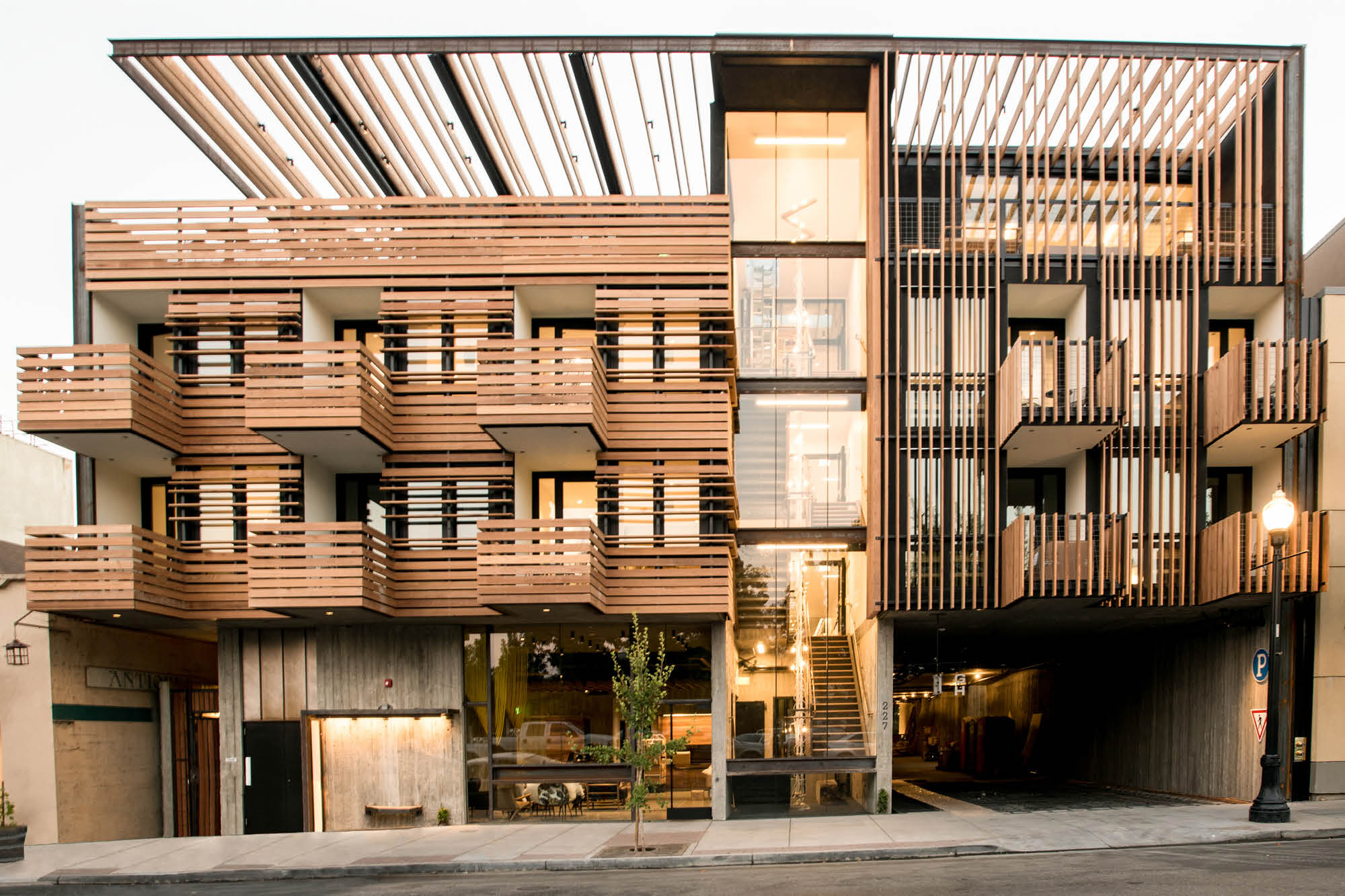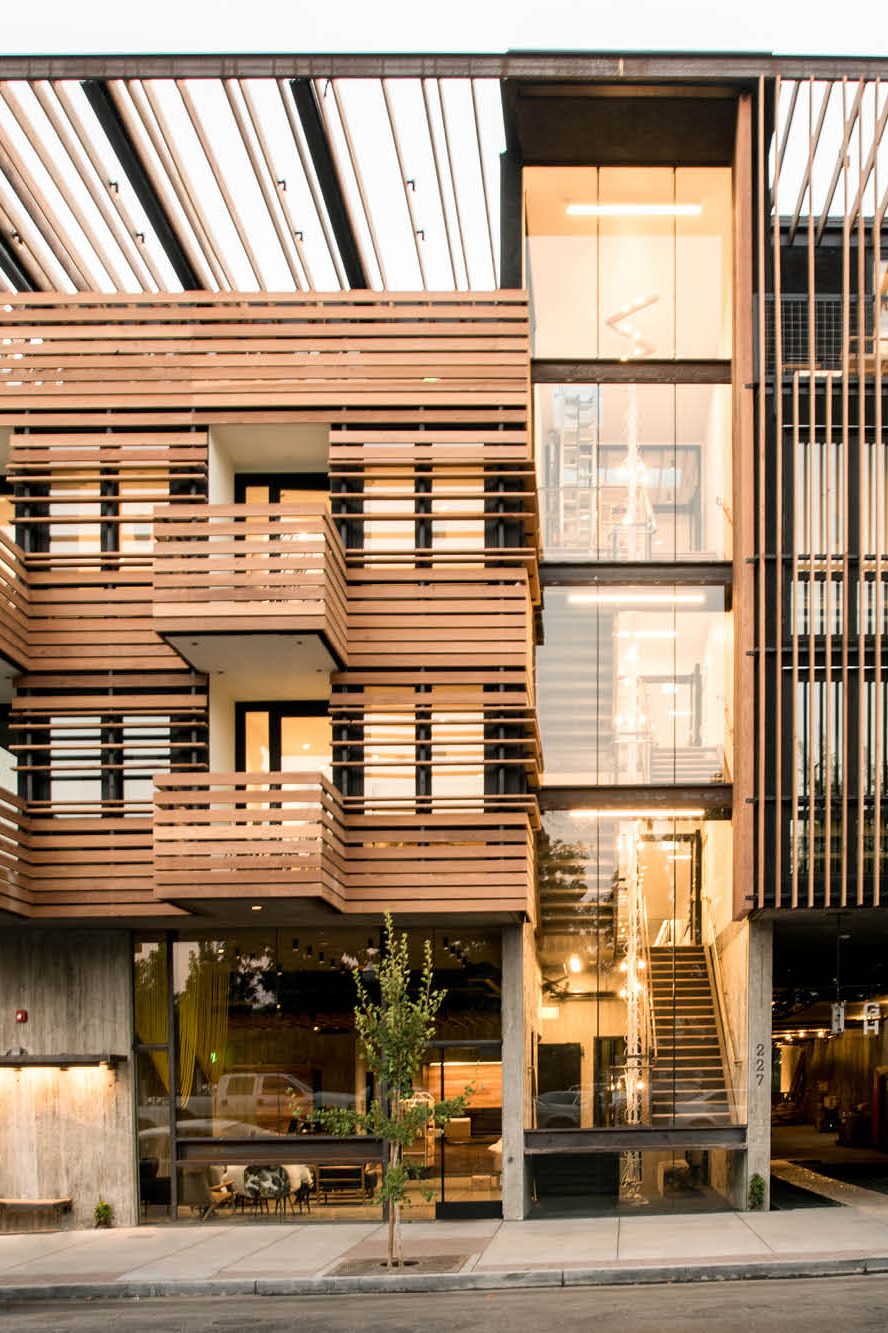 Creekside oasis
Harmon Guest House
Following the success of Hotel Healdsburg and h2hotel, the Harmon Guest House project features a 39-room boutique hotel nestled in the wine country of northern California. The hotel caters to an urban population seeking refuge away from the city.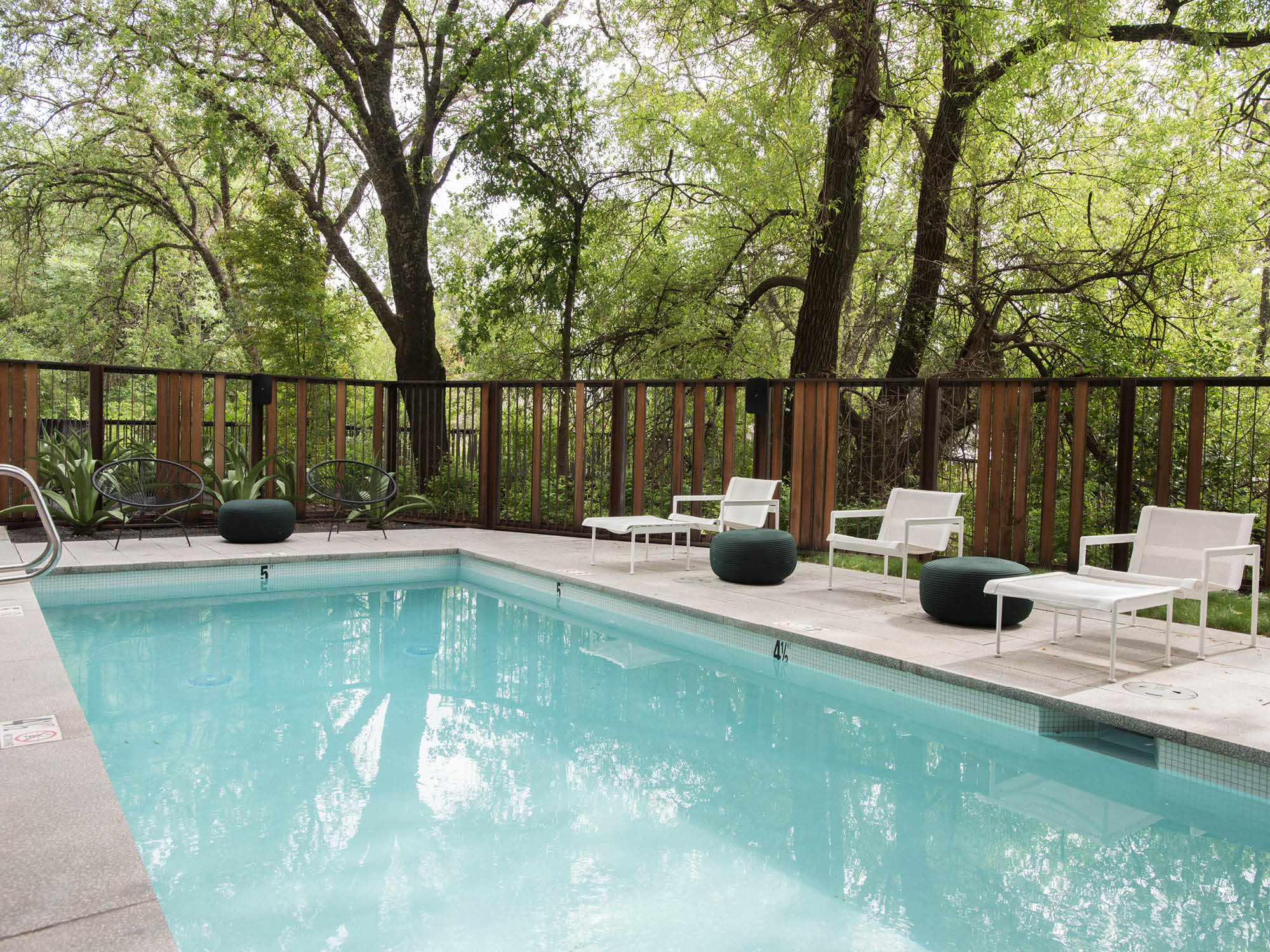 The design includes a pool deck, biofiltration basin, podium courtyards for the individual units, a roof deck lounge, and a Creekside park for the guests and residents to enjoy amidst the Foss Creek woodland.
The hotel is a key part of the restoration of Foss Creek, which flows through the length of the town of Healdsburg.
ACLA's design embraces the creek by maintaining the existing woodland trees and restoring the surrounding banks with native planting. A biofiltration basin filters stormwater on site minimizing runoff into the creek.
Filling the interior plaza, individual courtyards composed of bamboo and ornamental grasses in raised planters allow for privacy at guest room decks.