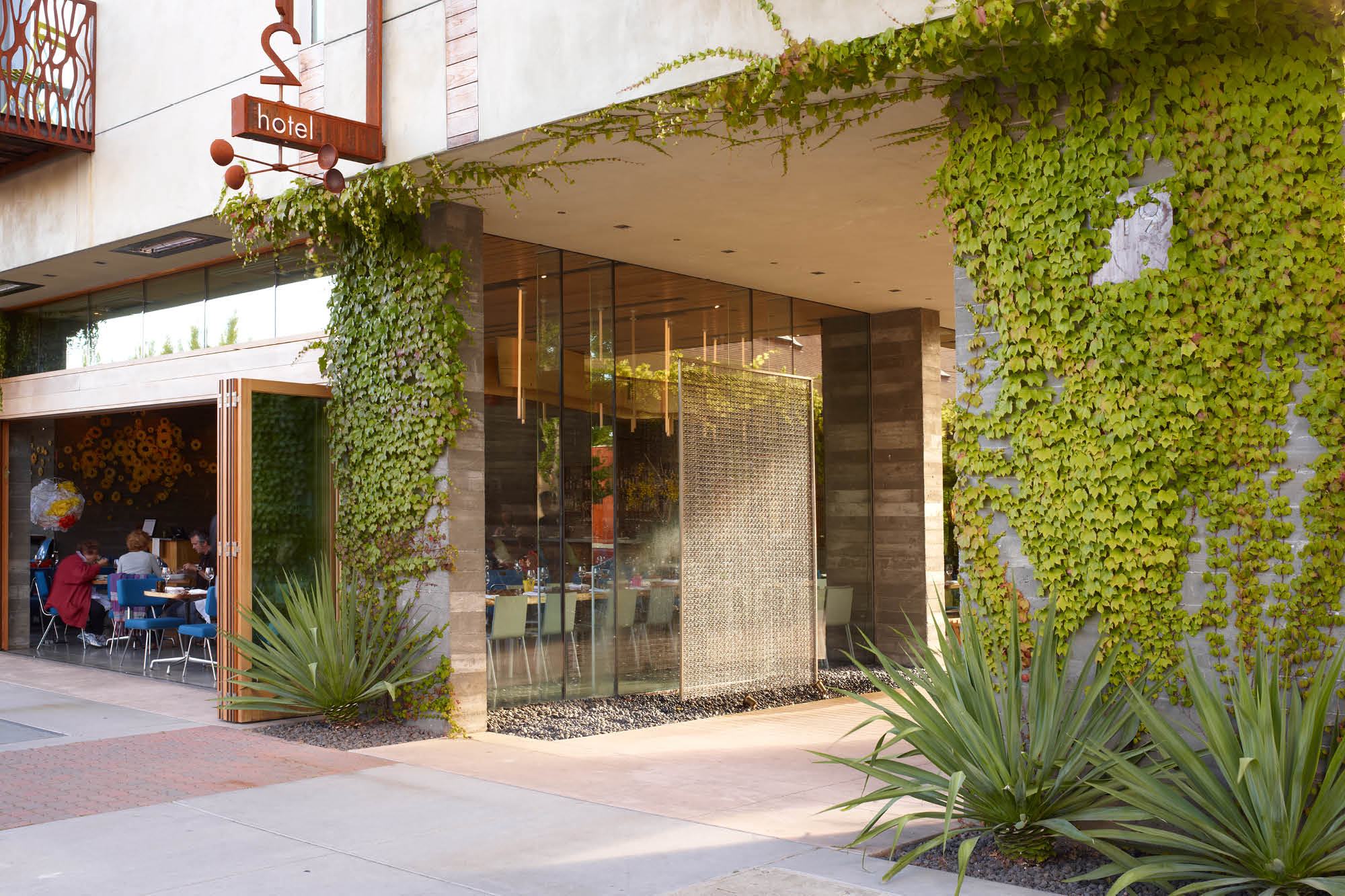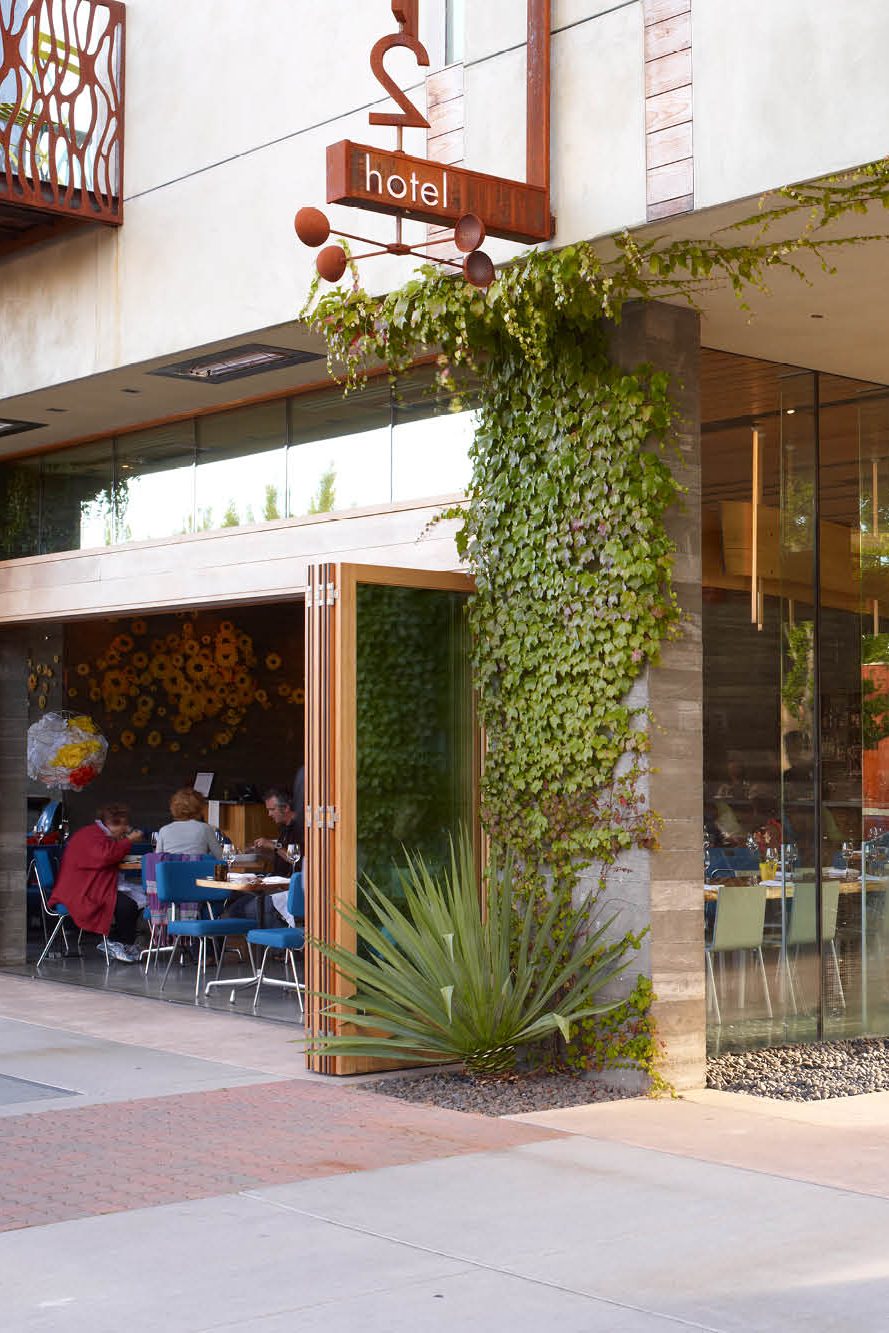 An invitation to relax
H2Hotel
This LEED Gold certified, mixed-use project features a 36-room boutique hotel nestled in the wine country of northern California. It infuses all aspects of its design, operations, and attitude with eco-consciousness—including such energy-saving measures as a green roof and solar panels.
Reclaiming the site of a gas station, the hotel is a key part of the restoration of Foss Creek, which flows through the length of the town. The hotel and landscape design embrace the creek by maintaining the native landscape and restoring the surrounding banks.
The design includes an entry courtyard with water sculpture by Ned Kahn, native grass meadow, bio-swale, pool, and podium area which provides reclaimed wood decks with a view to the creek and expansive landscape beyond while also creating individual private spaces with the surrounding custom planters.