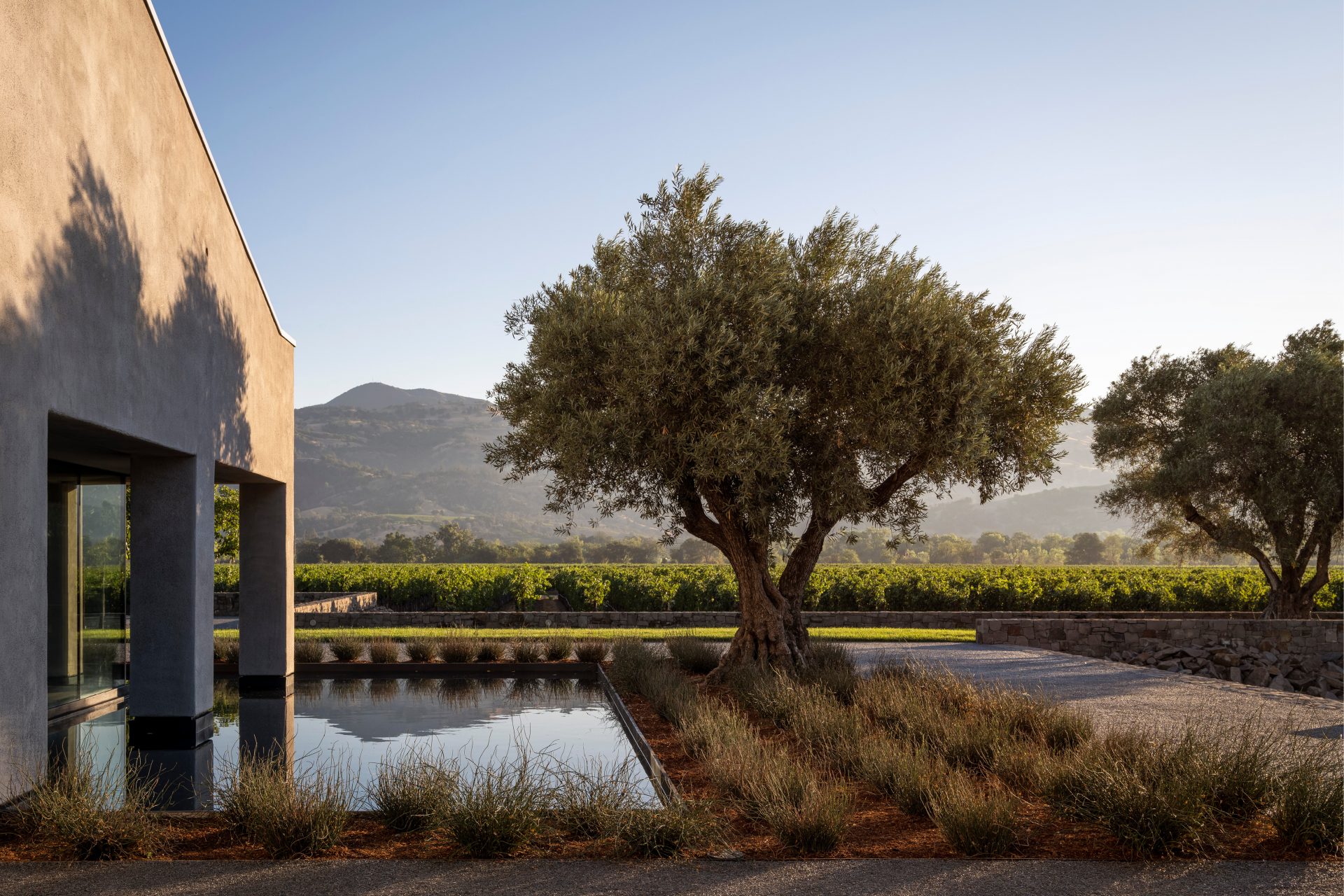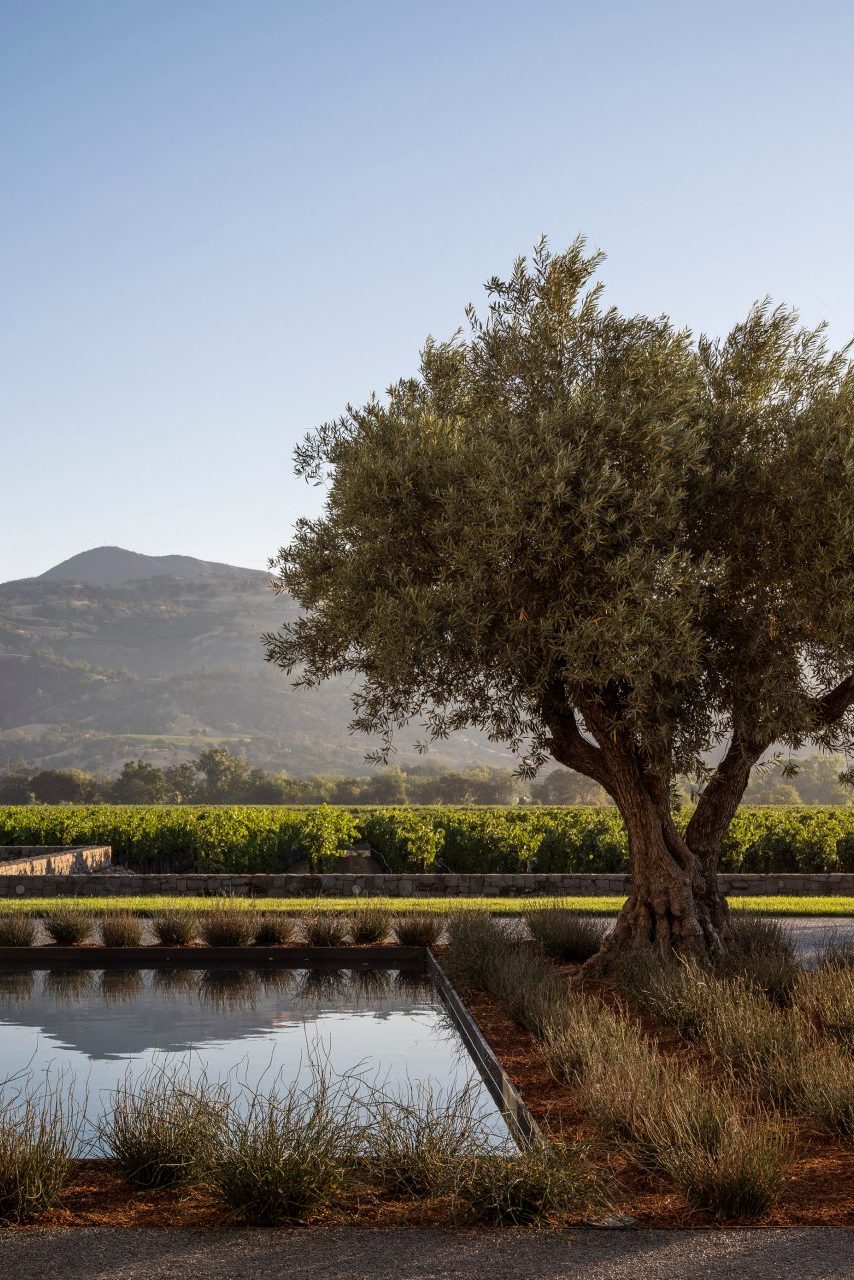 Course Refinement
Cyrus Restaurant
Cyrus, Douglas Keane's world-class restaurant, reopened in September of 2022 in Geyserville California after much anticipation. ACLA worked to craft the surrounding landscape to meet the needs of this new restaurant, that provides a unique experience by moving patrons through different rooms for a curated culinary journey. The atmosphere of the surrounding agricultural landscape vistas and the ACLA interventions pair with the procession and exceptional cuisine courses crafted by Cyrus' Michelin-starred chef.
The framework for the agricultural background and sculpted landscape design that frames Cryus' views originated nearly 20 years ago when Steven Oliver, a renowned art collector, converted a former prune packing plant into a mixed-use gallery space with the help of Jensen Architects and our landscape design. Read more here.
ACLA utilized the strengths of our original design and added a few landscape interventions for the repurposing of this space, that converted the former gallery to a fine dining experience, while Olson Kundig designed structural updates for the restaurant opening. The soundness with which our original design was created still stands strong and the few landscape interventions that adapted this space demonstrate the longevity of our work.
Adding a forecourt to the restaurant gives visitors a more substantial arrival and offers a comfortable transitional space between indoor and outdoor experiences. A contemplative rock garden was added in the suite of improvements to the restaurant. The garden's more proximal textured walls give the space a more personal feel and juxtapose the expansive vineyard views in other areas of the restaurant. The Japonesque rock garden also functionally screens patrons from views of cars.
"

Working with her design gave us an incredible source of inspiration. It allowed us to introduce a dialogue between interior and exterior rooms, as well as the vineyards and eastern ridge beyond.
Tom Kundig, Interior Design, July 2023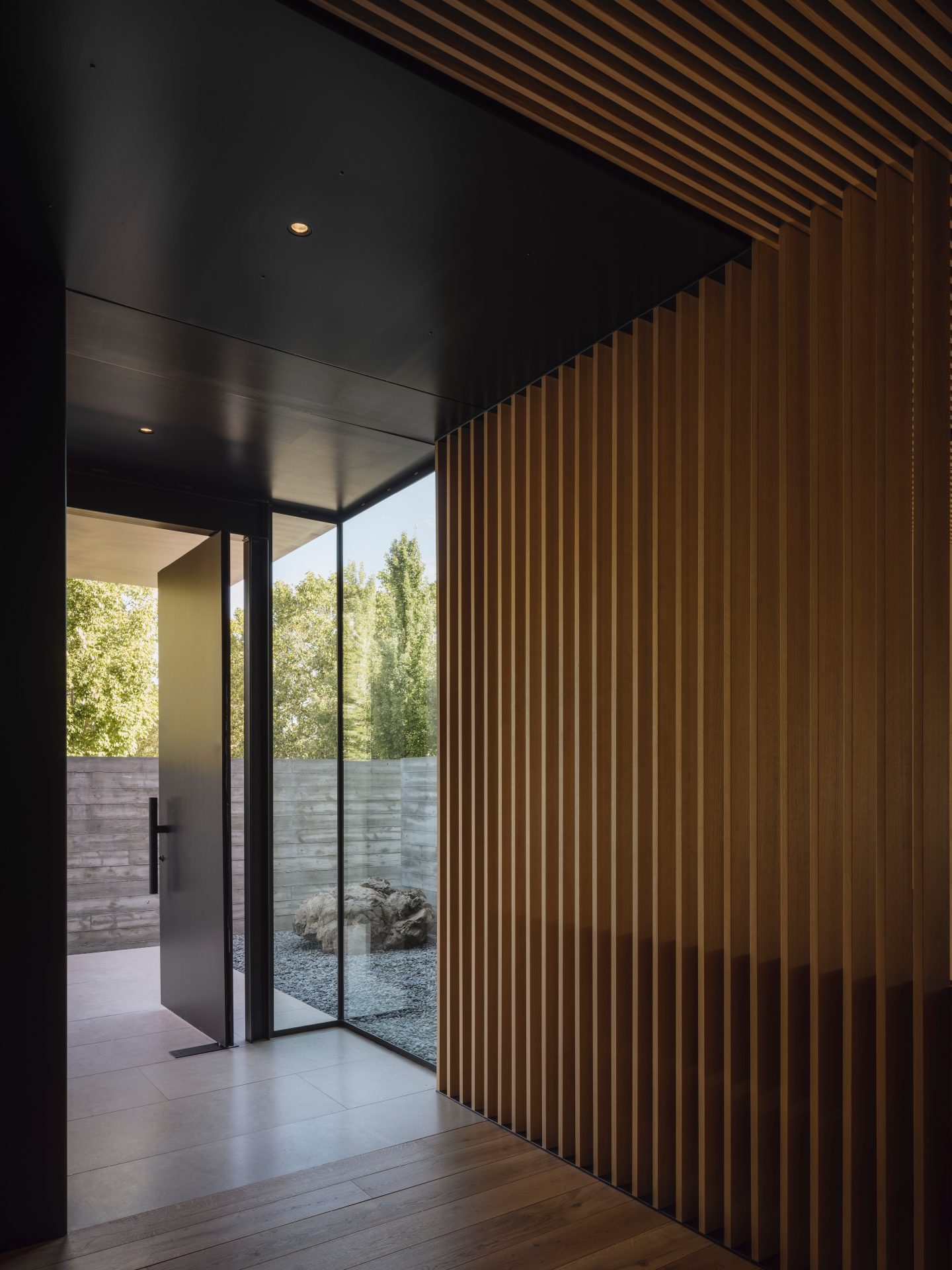 Targeted plantings were placed not only to help soften framed views, but to define limits of pedestrian foot traffic. The collection of these improvements confirm that a few minor updates can efficiently transform space. The landscape compliments the dining experience and sets the tone for an elegant dining experience.