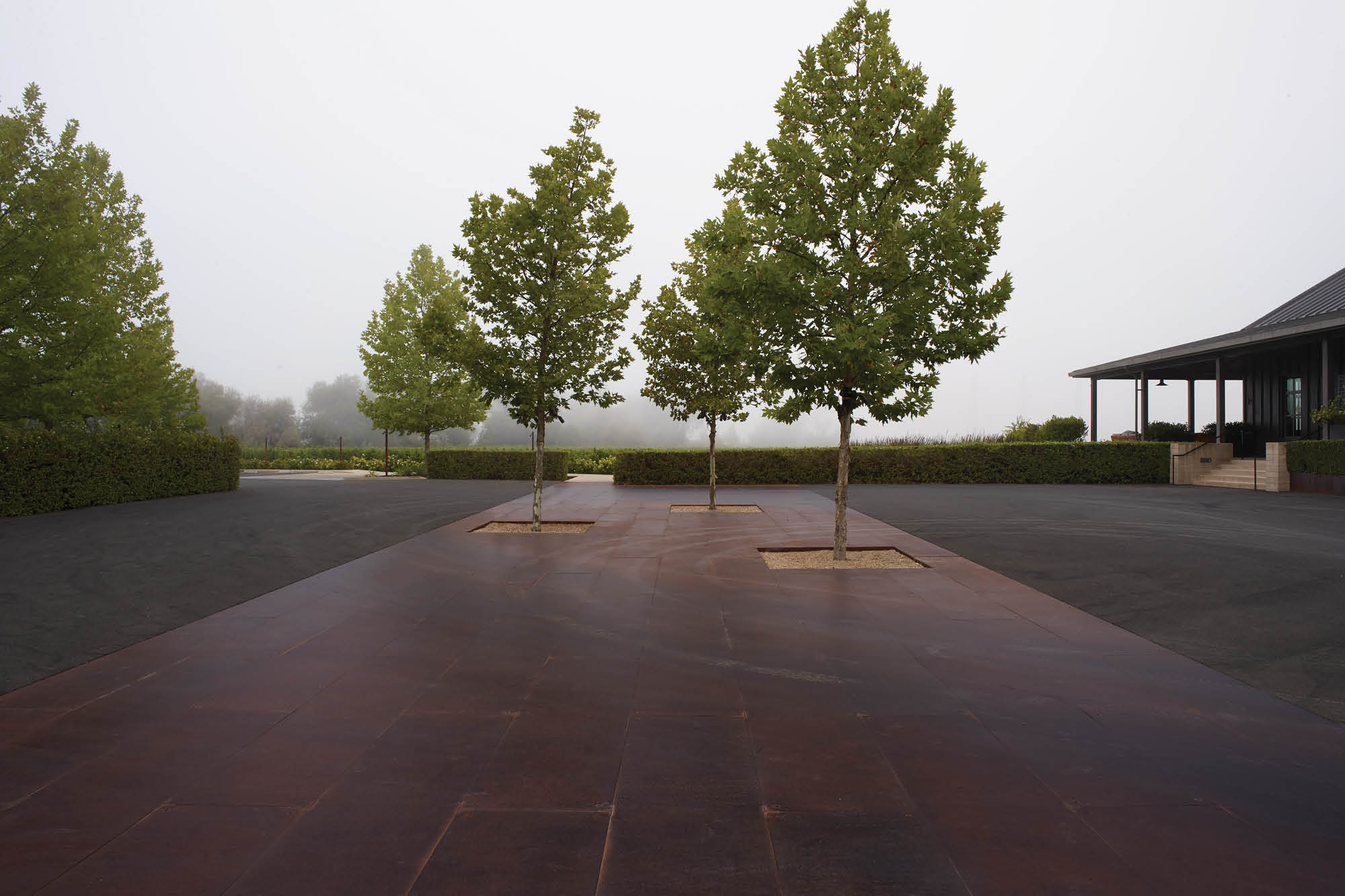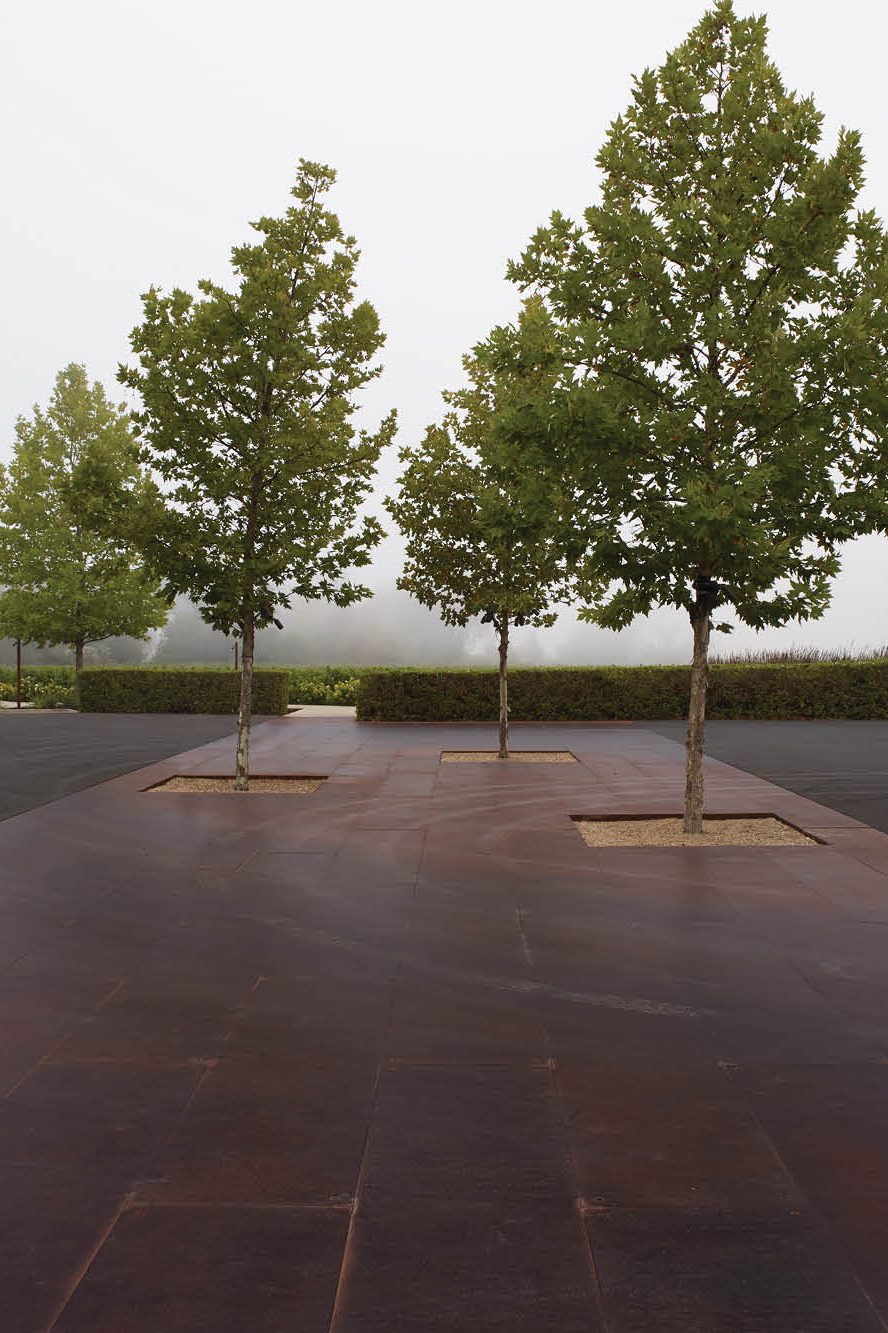 Gathering on the vine
Alpha Omega Winery
The design for the Alpha Omega Winery breathes new life into an historic vineyard property. The renovation of the existing winery included an architectural makeover of the undistinguished tasting room and renovation of the grounds into a world class destination, commensurate with its prime location in the Napa Valley just off the St. Helena Highway.
Located on the valley floor and in the flood plain of the Napa River, the site and its planting must accommodate poor drainage and periodic immersion.
Clear geometry, crisp edges and chiseled native stones reconfigure a nondescript existing irrigation pond into an architectural focal point. Visible from the highway, it announces the winery and draws visitors to the property.
The custom designed corten entry gates usher visitors into a dense green allee and across a metal threshold into the winery itself.
Beneath pleached London Plane trees, guests overlook the fountain. The expanse of water reflects the sky and is a counterpoint to the adjacent, shaded tasting room terrace. The water and the surrounding vineyards amplify the changes in the season and the times of the day, connecting the visitors to the larger valley landscape.