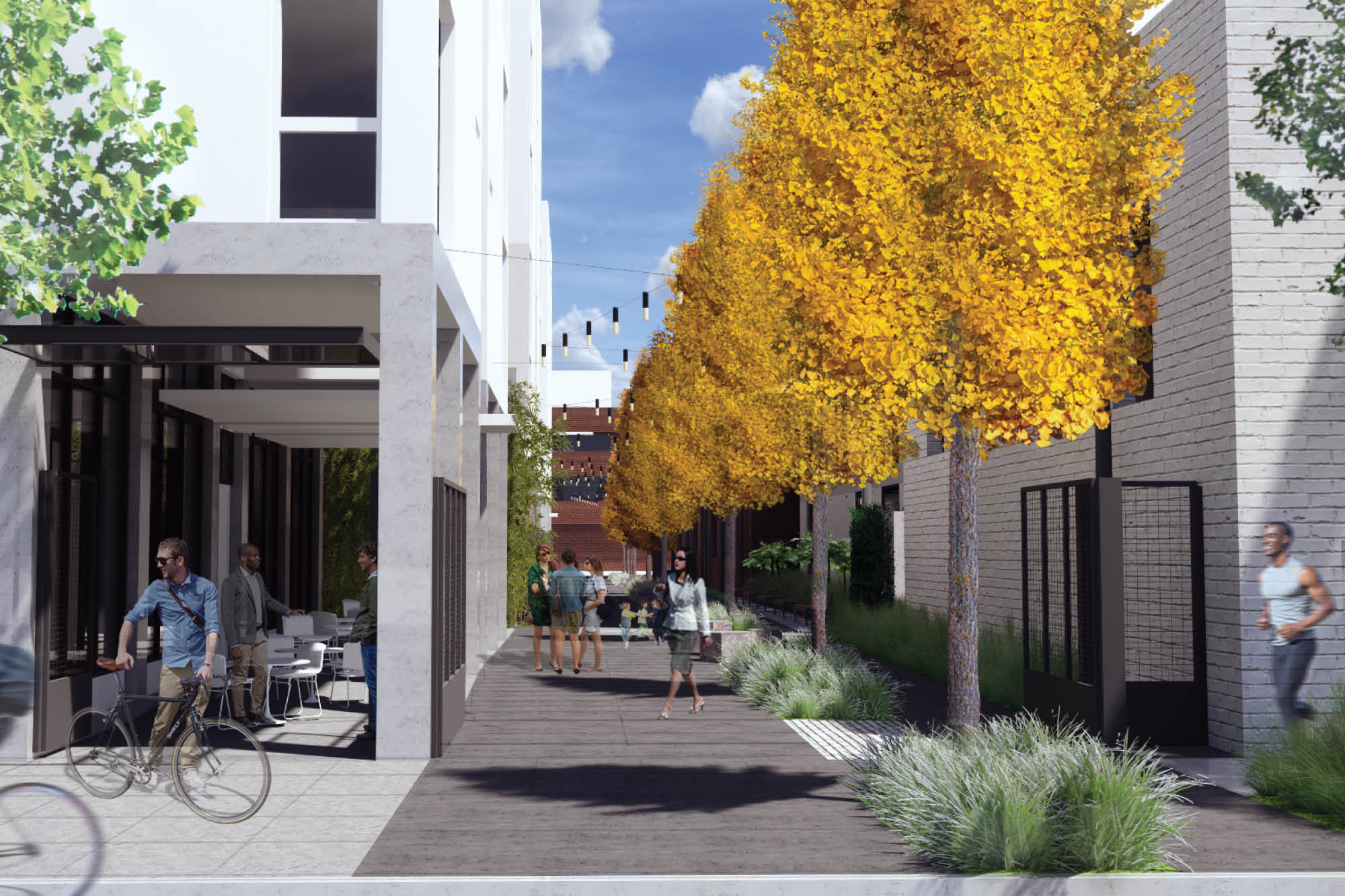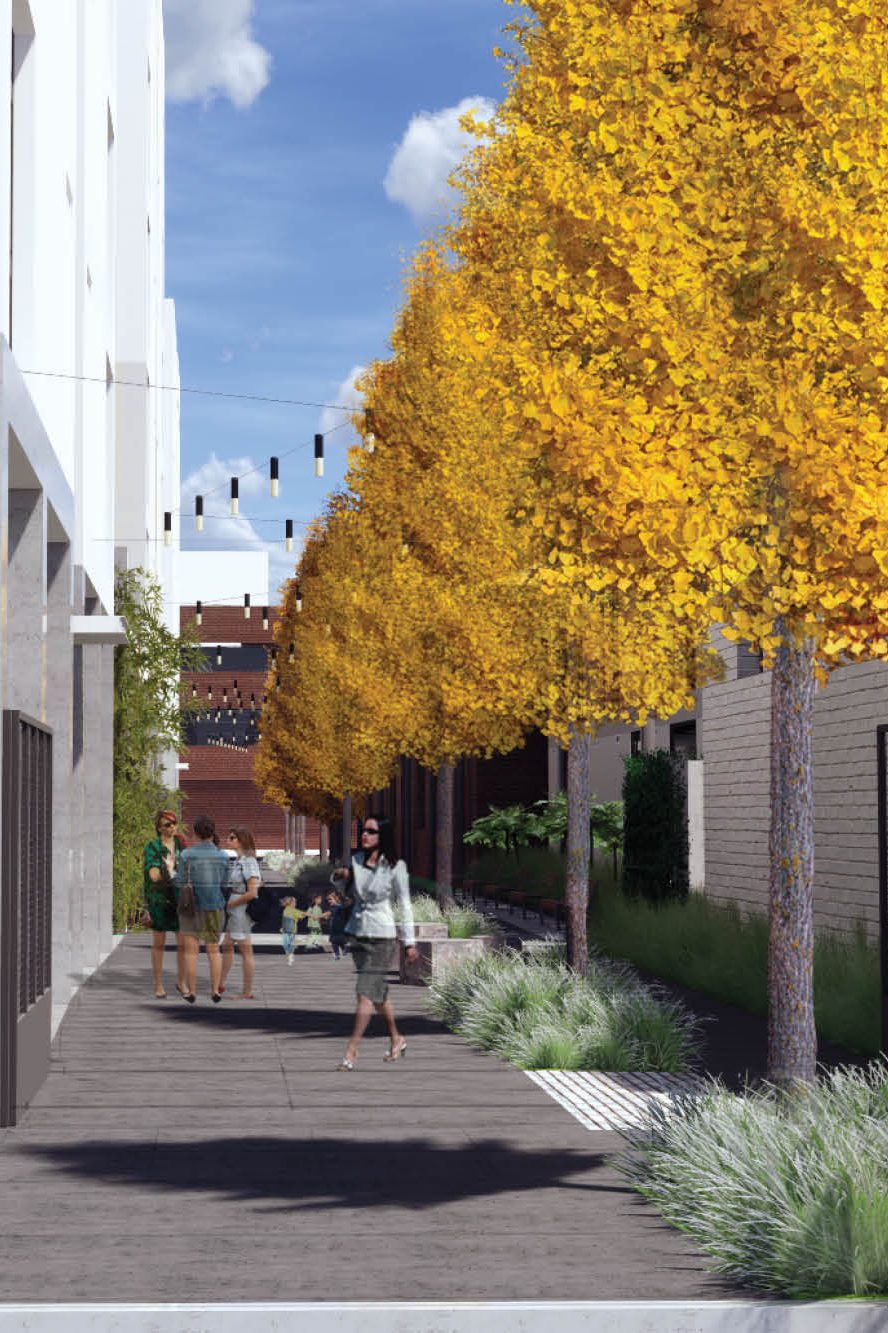 A New Home in Historic San Francisco
88 Broadway & 735 Davis
Set within the historic waterfront district of San Francisco, the 88 Broadway and 735 Davis projects will bring 178 new permanently affordable homes for families, seniors, and formerly homeless seniors to the heart of the city. ACLA is working with LMSa, the John Stewart Company and Bridge Housing to turn what was a surface parking lot remaining from the former Embarcadero Freeway into a vibrant addition to this neighborhood.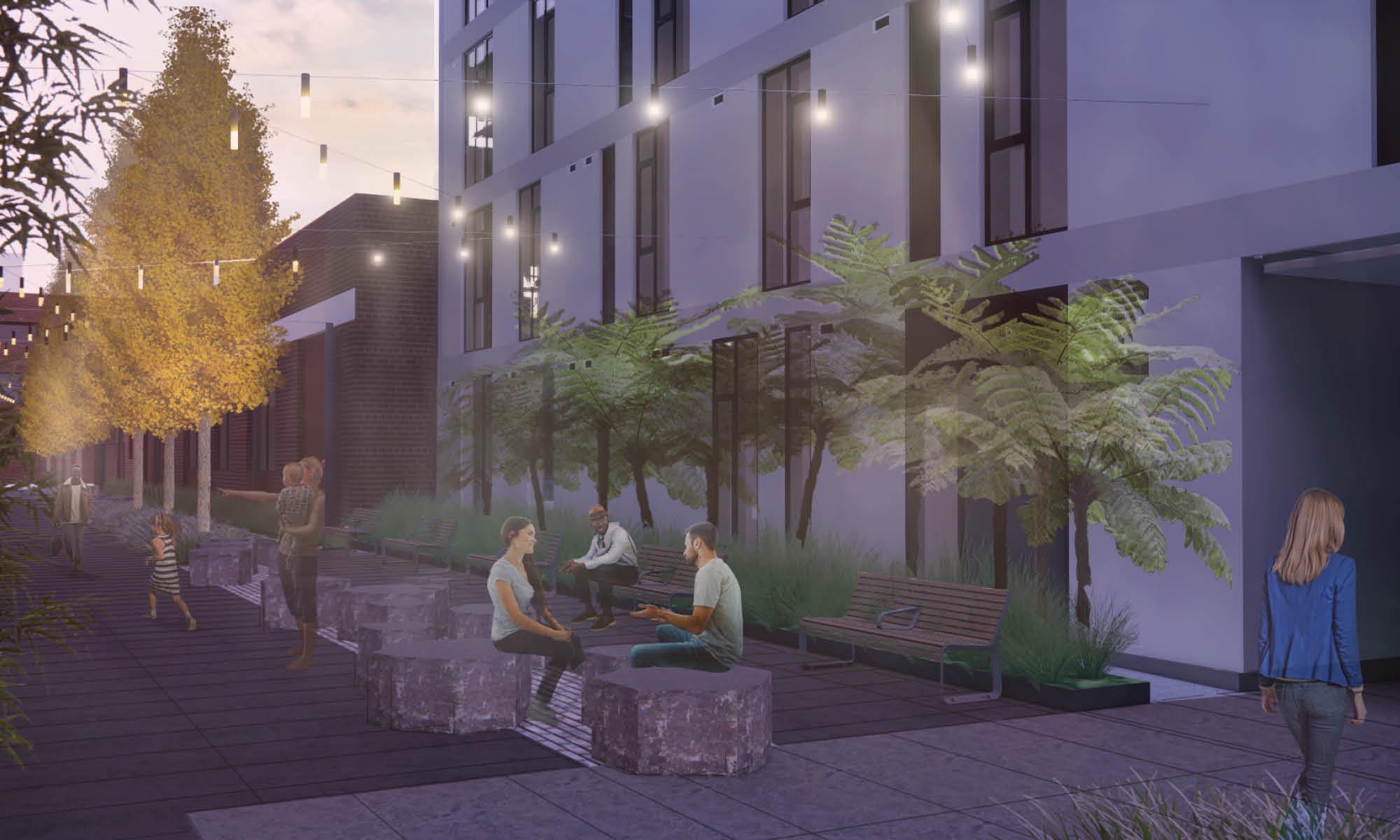 The project's center is a long public corridor, located at the convergence of two mid-block passages – one running North-South and the other East-West. Here, creative seating, planting and lights come together as a spine of activity. Due to a void in the building massing, the alley is a sunny midday location for strolling and socializing. The North-South connection extends through to bulb-outs in the streetscape that seek to prioritize and connect pedestrians from Broadway to Vallejo.
"

88 Broadway and 735 Davis are a model for taking underutilized land and turning it into what we need most in this city—100 percent affordable housing
Mayor London Breed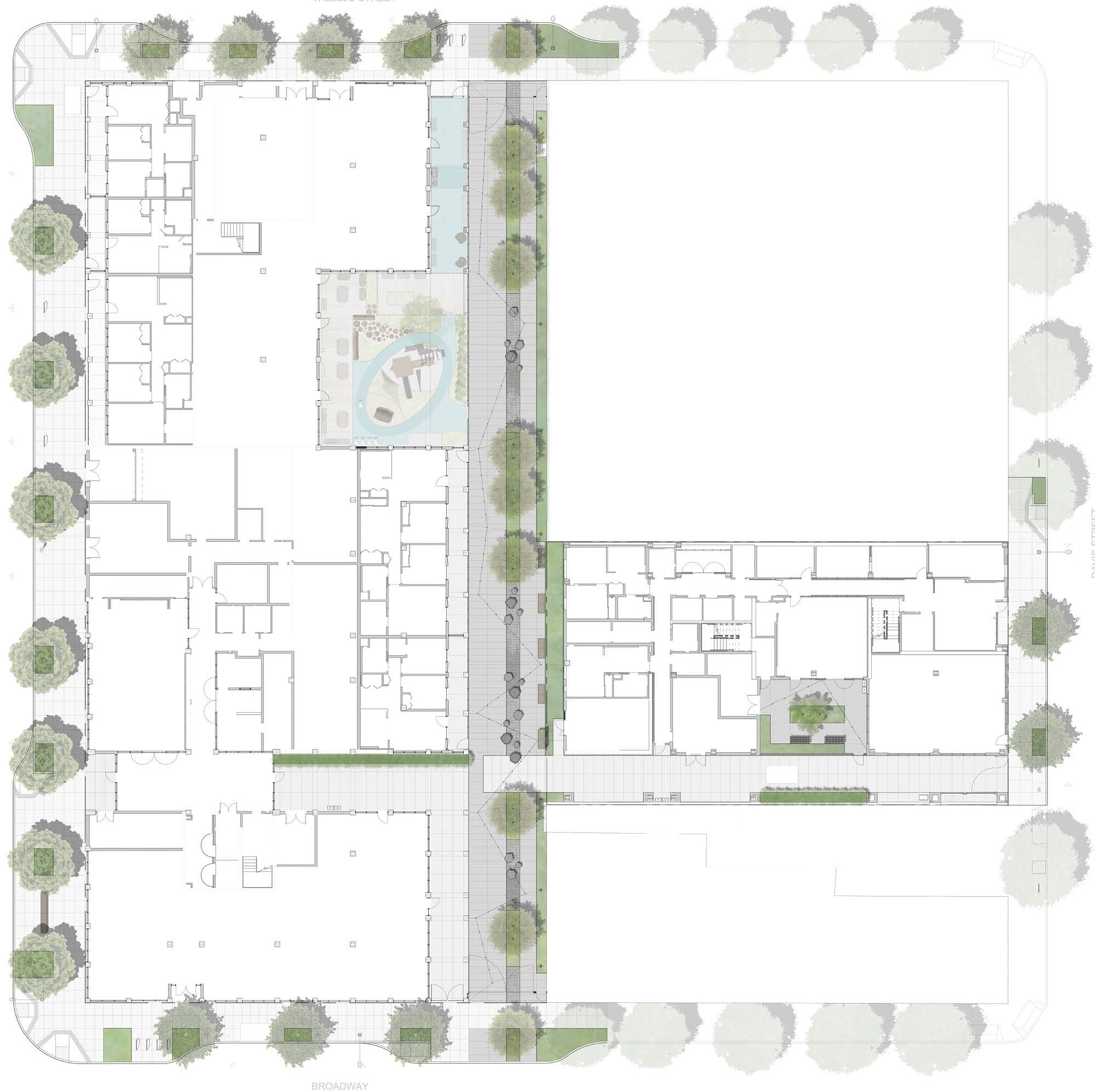 During demolition, historic wharf stone setts were discovered and will be utilized as feature paving datum running through the North-South passage. Within this datum, planting and trees correspond with sun exposure to carve out spaces programmed for congregation. Cut basalt stone seating elements are playfully scattered across the sett ribbon.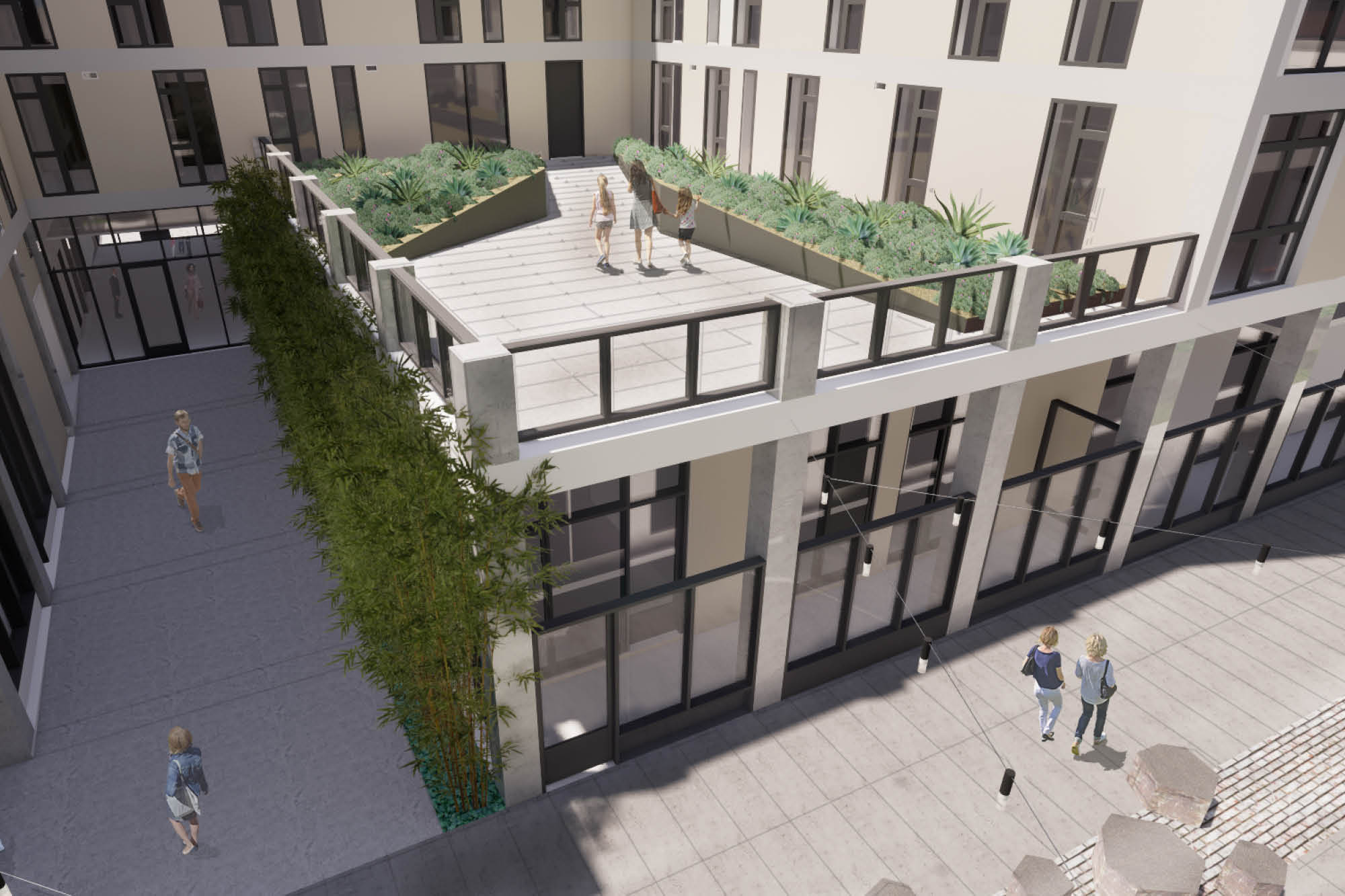 Floating above the North-South passage, a catenary lighting system zig-zags across the simple linear ground-plane. Extending from sidewalk to sidewalk, the lighting element provides a magnetic sense of space and enclosure, drawing people into the mews.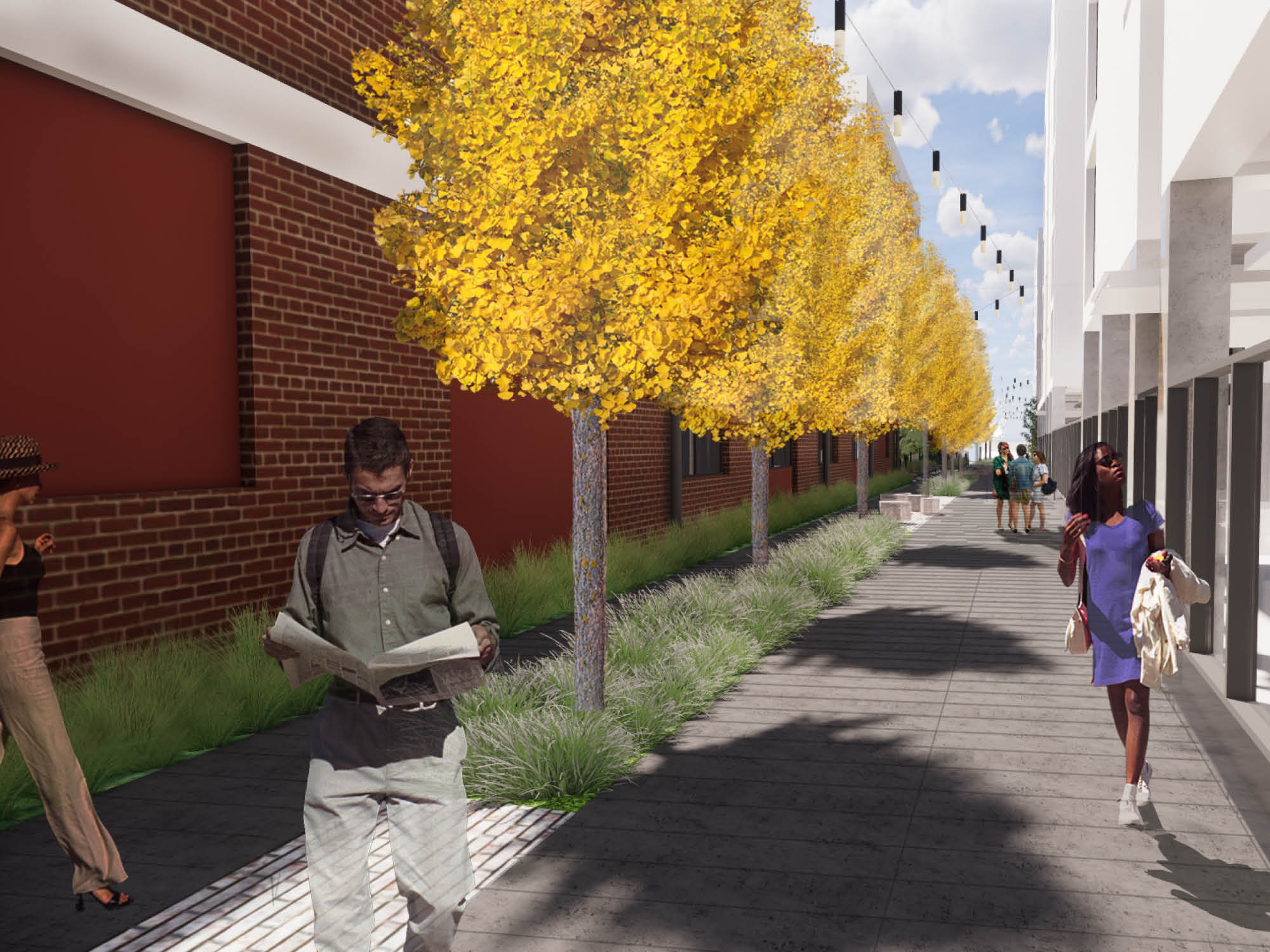 As an extension of the lower plaza, a second floor terrace provides a more private space for congregation and respite. Green roof spaces on the upper terraces and rooftops also provide a verdant ambiance for the residents and surrounding neighborhood.
ACLA is also designing the YMCA childcare center playground within the 88 Broadway site. The playground has a "Nature Play" inspired design and will encorporate a wide variety of amenities for the childcare operations, including vegetable garden beds, natural wood play elements and seating, a poured-in-place rubber Tricycle path, and flexible decking areas for outdoor activities.