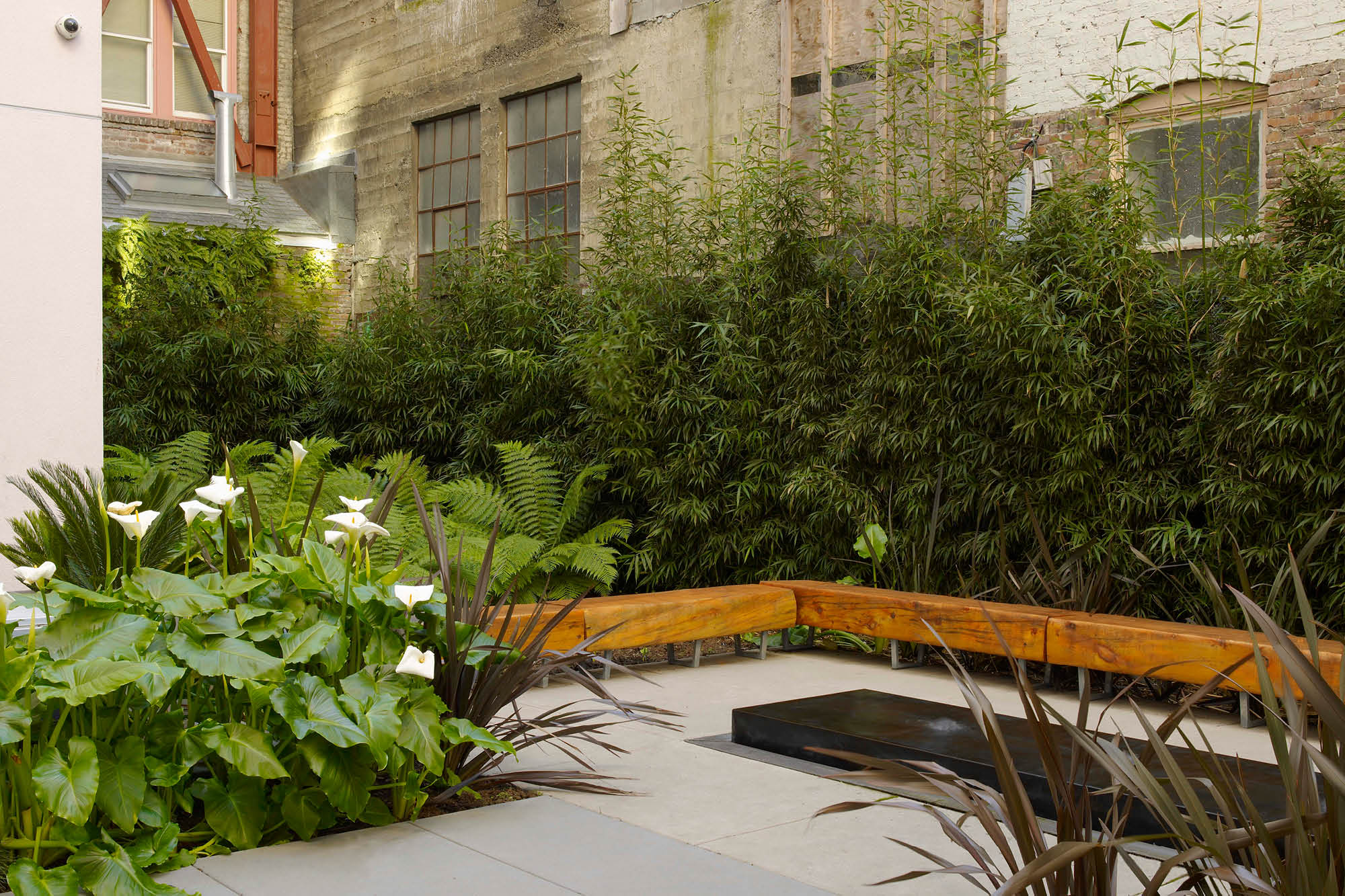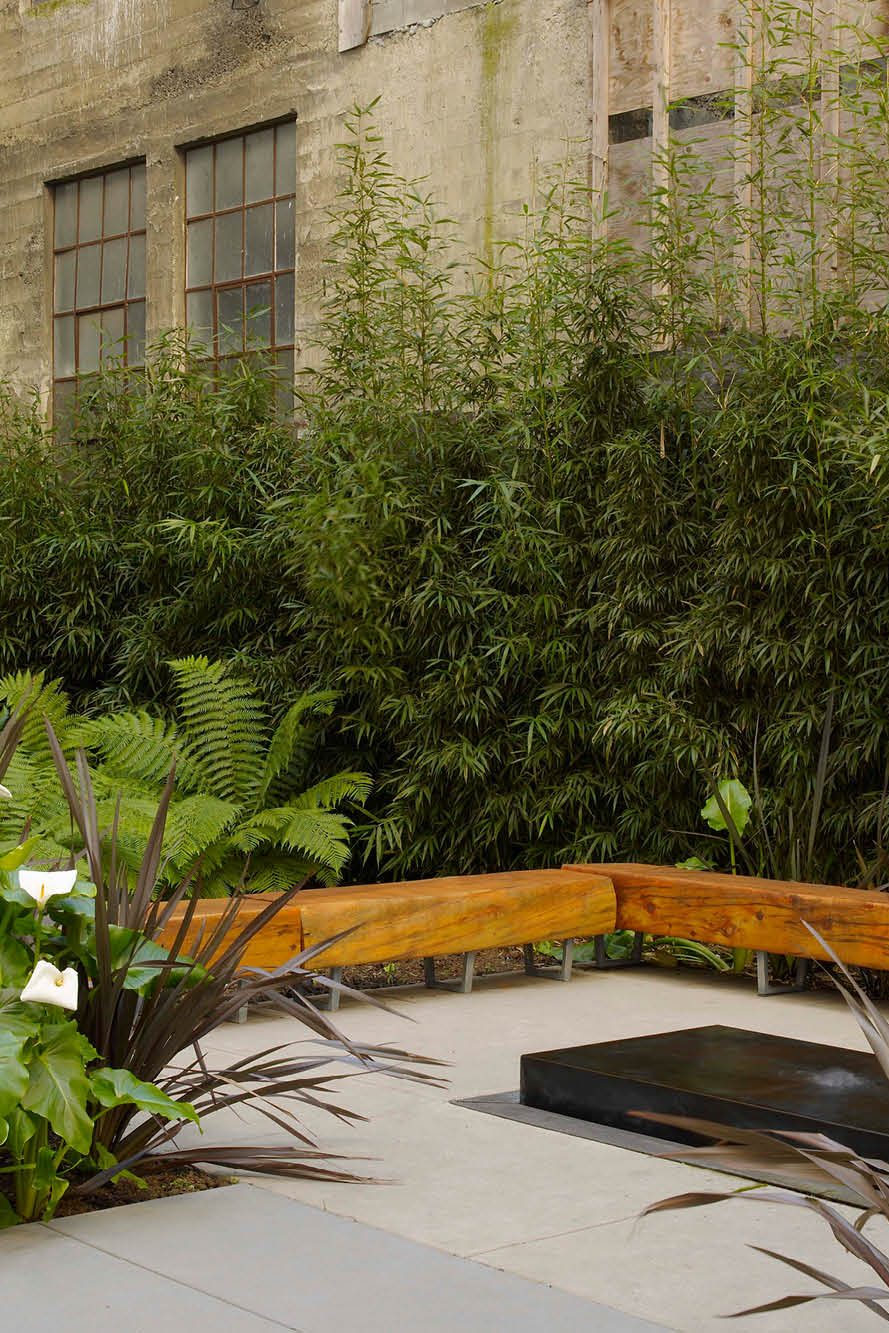 Space to breathe
Curran House
This high density, 67 unit, affordable housing project in San Francisco, California is designed for tenants who have faced the difficulties of poverty or homelessness. Built on a former parking lot, it now houses 200 people, including ten families that were previously homeless. The design is based on the idea that everyone deserves the solace of nature in their daily lives.
Curran House emphasizes the role of landscape as sanctuary in a violent world. Intentionally designed and programmed for passive use, the space is a quiet oasis in the chaotic environment of the Tenderloin district. The gardens offer a "decompression" experience through which residents and visitors enter the building.
The Tenderloin's proximity to downtown service sector jobs, transportation and services, as well as its sizable immigrant community, make it an important neighborhood for families. Unfortunately, the majority of Tenderloin housing units are residential hotel rooms and studios.
In this neighborhood of nearly 3,500 children, many of whom live with their families in inadequate housing, Curran house is a rare and wonderful addition. Curran House residents have access to an on-site social worker and TNDC's After School Program for Youth.
"

Curran House sends the message that families should live in buildings that offer a sense of comfort and respect–regardless of income.
Architectural Record, Feb. 2006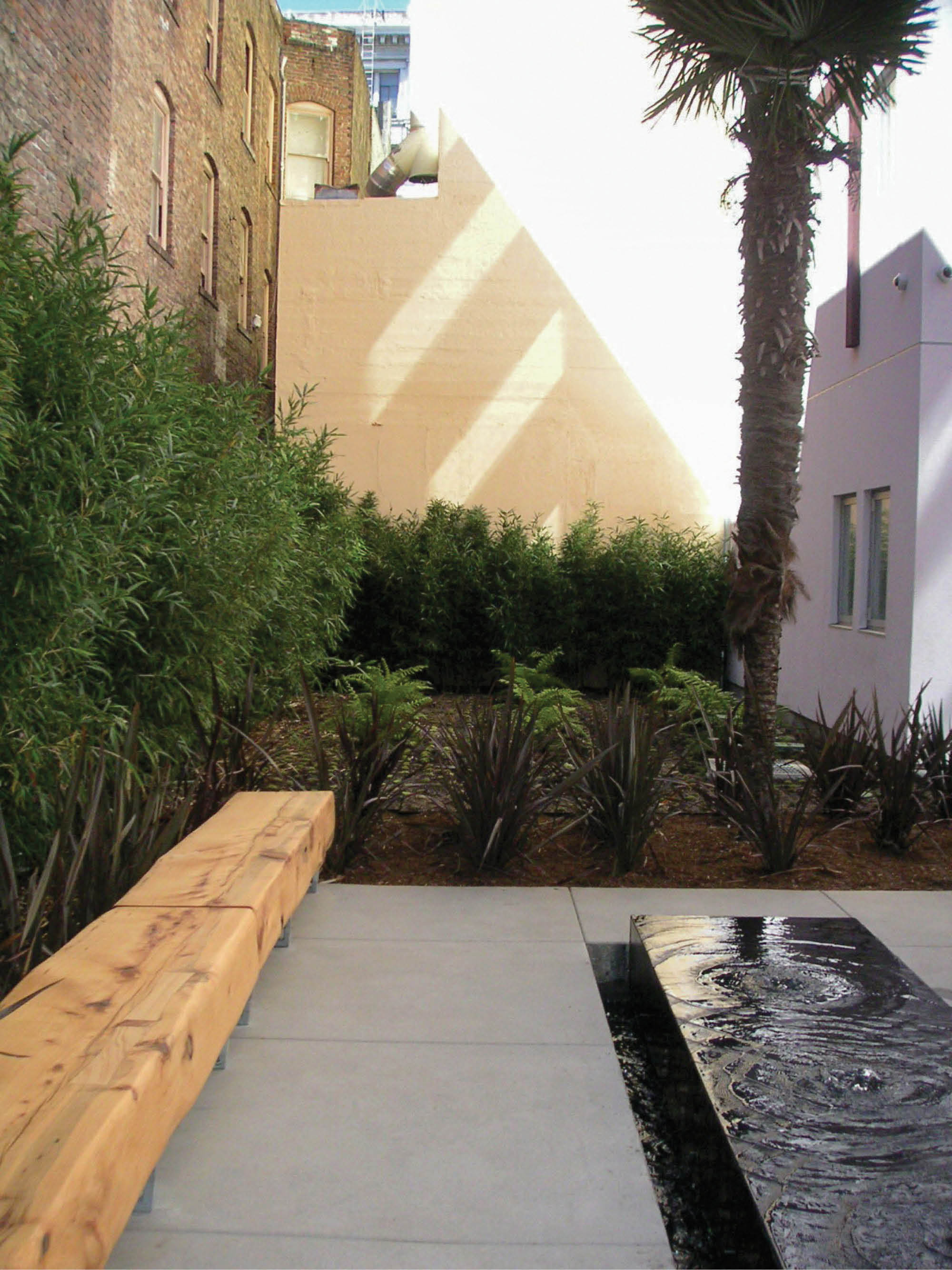 The design is divided of three distinct areas: a garden through which residents and visitors enter the building and leave behind the harsh urban neighborhood surrounding it, a ground-level oasis courtyard in the rear of the building, and a roof garden with rotating individual garden plots for tenants.