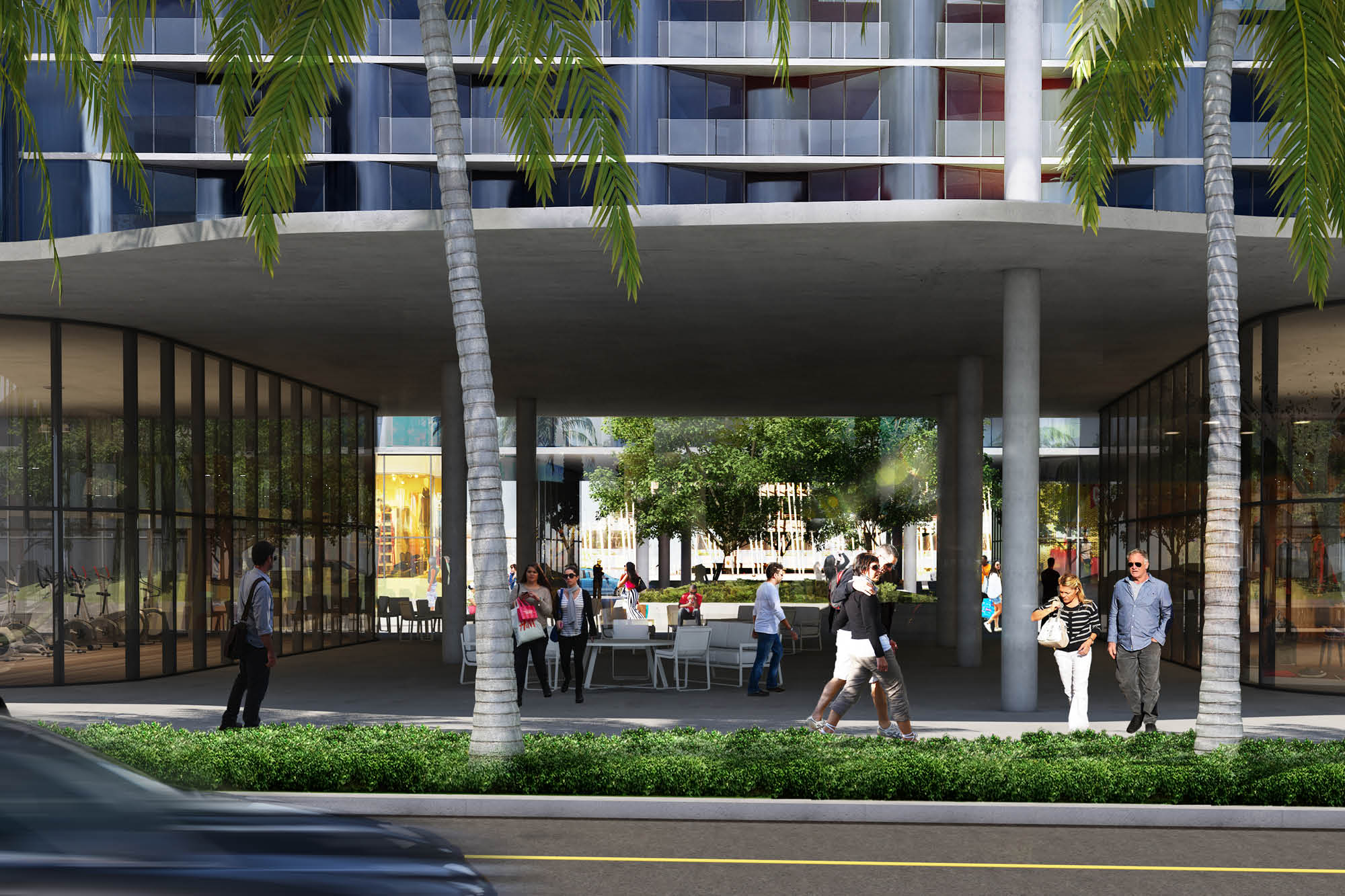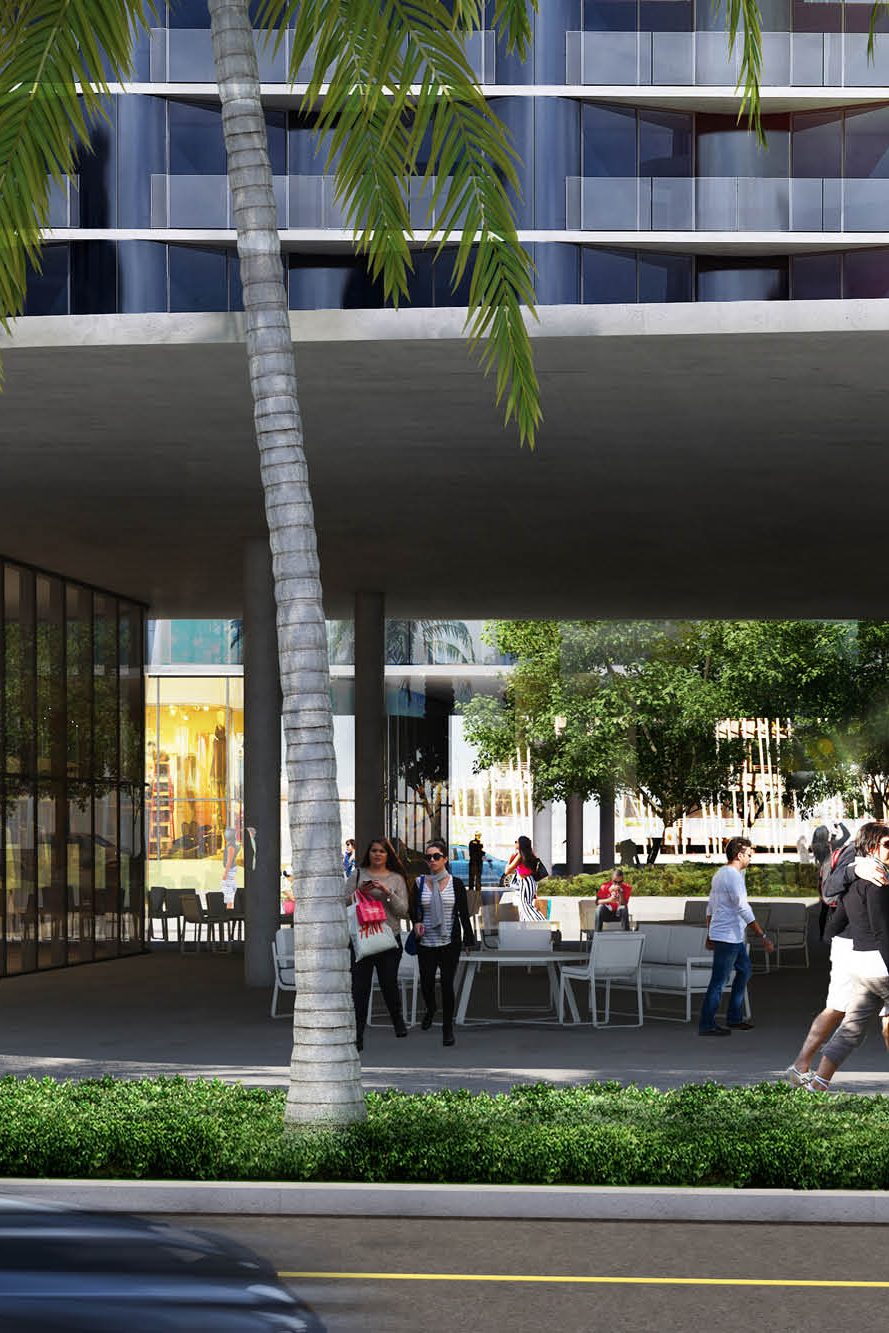 A neighborhood anchor
Waves Miami Beach
The subtropical modernism of Miami Beach inspires the architecture and landscape of this 6-acre, seven-story, mixed-use complex on two city blocks. Following in the tradition of the Miami Beach Resort hotels, the buildings are like a horizontal ocean liner, with is prow anchored where the McArthur Causeway touches down in Miami Beach.
The interior is a shoreline of activity for both the residents of Waves apartments above, and the neighborhood beyond. Food, exercise, leisure, fun and shopping are all provided.
Large gateways invite Alton Road and West Avenue to flow through and connect to the grid of pedestrian passages that crisscross the two blocks, linked by a parallel path that end in a landscaped plaza at the prow on 5th street. This activity spills out as a promenade on West Avenue, where seating and cafes enliven the neighborhood street.