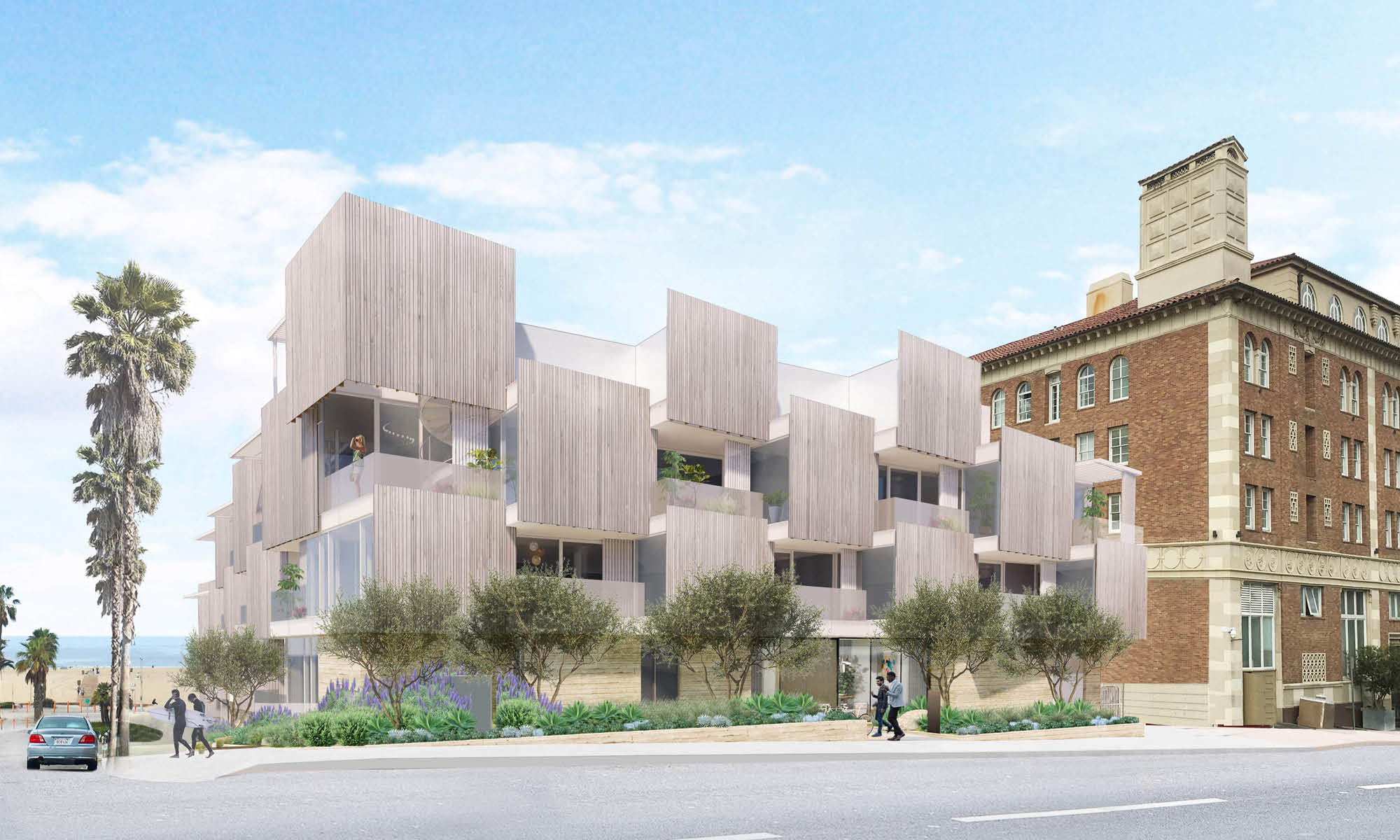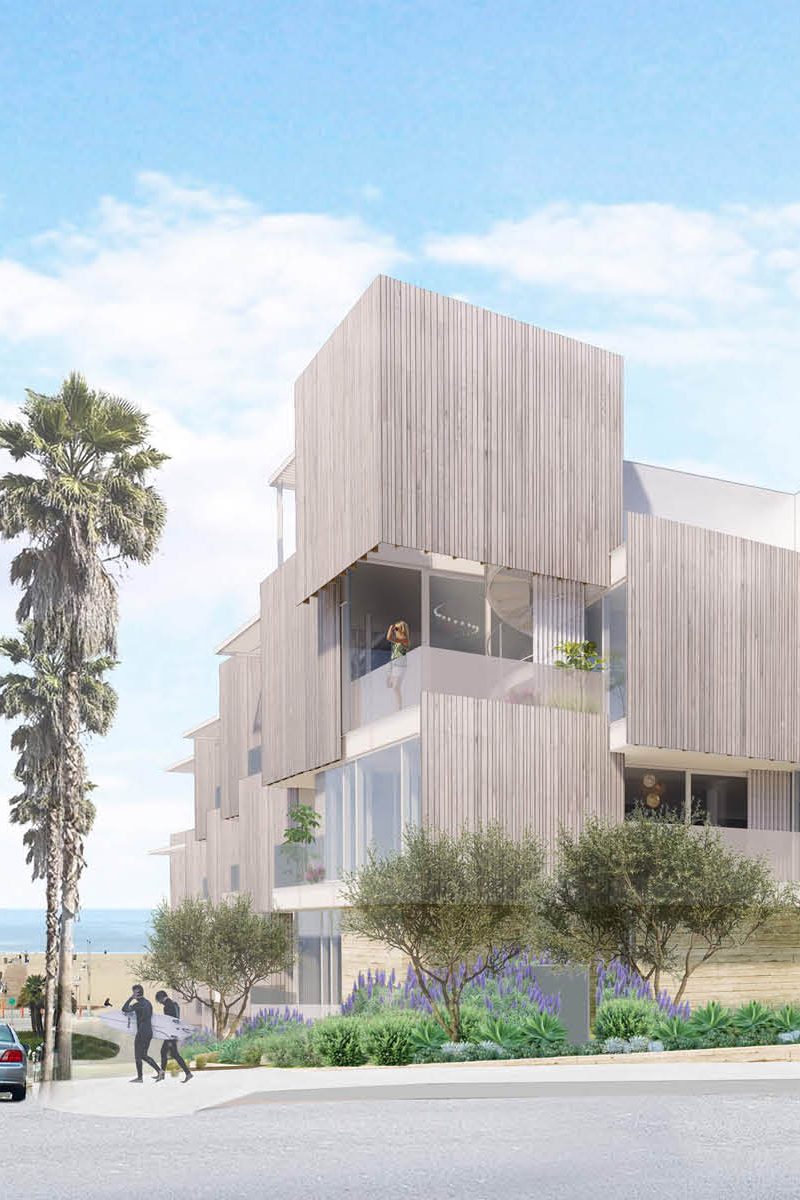 A beachy vibe
Oceans Santa Monica
These new mixed-use housing developments will
create two new mixed-use rental housing projects on separate sites between Ocean Avenue and the
beach, south of the Santa Monica Pier.
1828 Ocean Avenue features 83 residential rental units and ground floor commercial space. The project deftly responds to a complex set of adjacent conditions – a quiet residential side street, bustling Ocean Avenue, and a busy beach access cul-de-sac – to look and feel as if it truly belongs in its neighborhood. A generously sized central courtyard provides a garden for strolling and relaxation.
1921 Ocean Front Walk will anchor and activate the southern end of Santa Monica's Ocean Front Walk, providing stacked villas with large outdoor living areas.