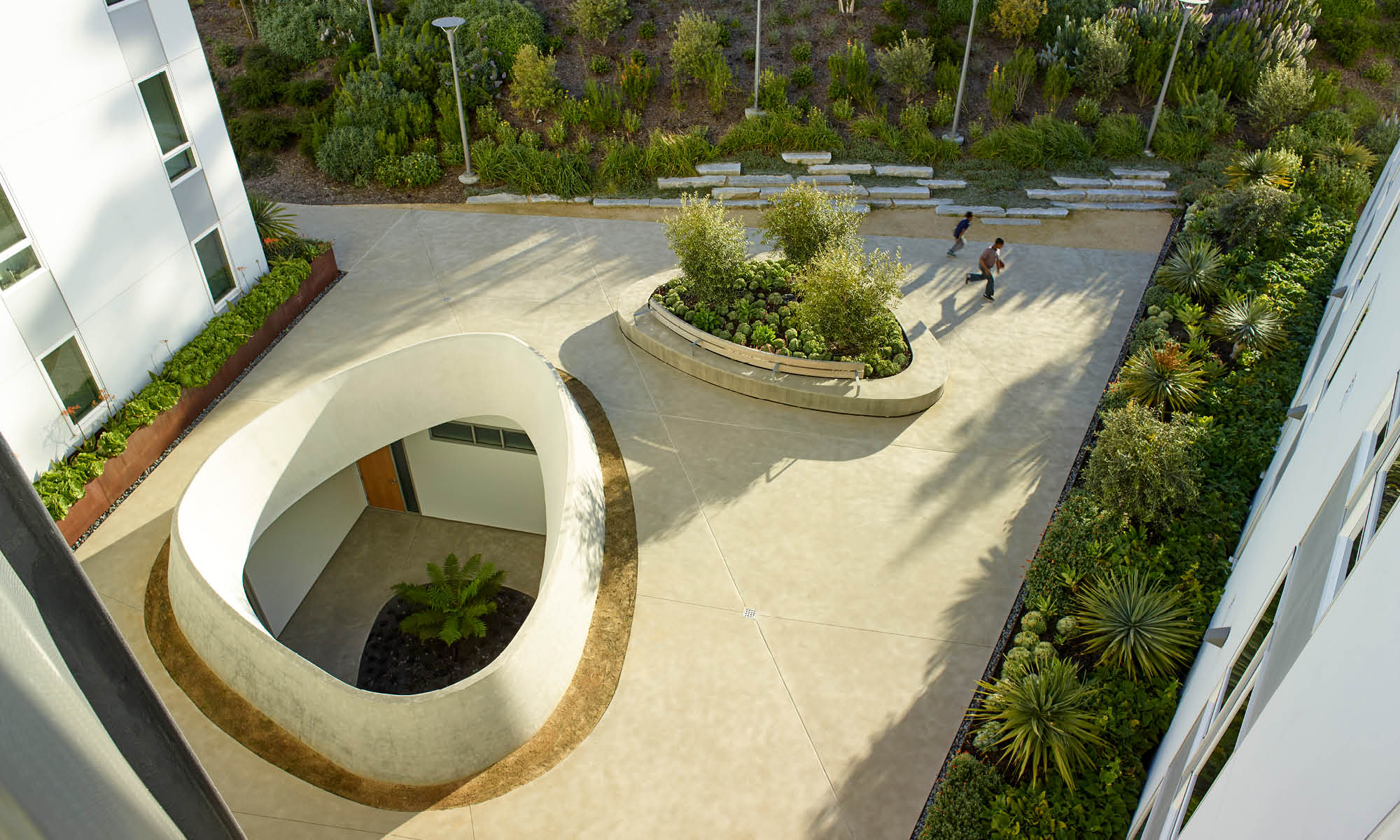 Rebuilding a neighborhood
901 Fairfax Hunters View
Lush and waterwise planting, custom site furniture and local materials elevate the landscapes of this new hub for San Francisco's Hunters View. A critical center of the rebuilt neighborhood, these two blocks contain 72 new homes, a community center and childcare facility. ACLA worked with limited resources to deliver a number of amenities to the housing site, including a playground, community garden, podium roof garden, and a welcoming entry plaza.
The Hunters View project is a first step as part of the $2 billion HOPE SF project which is intended to eventually revitalize public housing across San Francisco including neighborhoods in Visitacion Valley, the Western Addition, Potrero Hill and Bayview Hunters Point.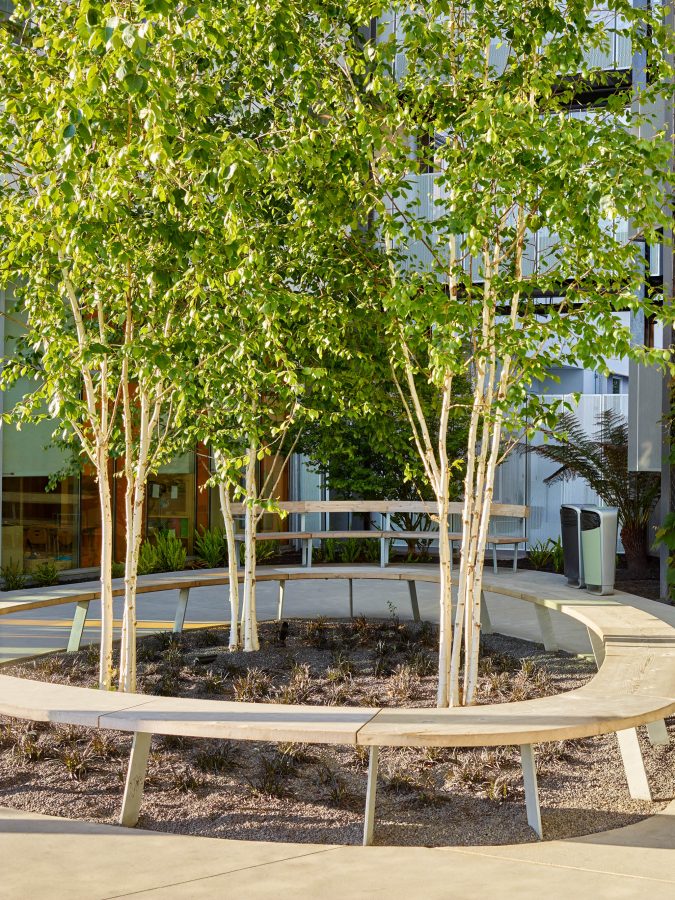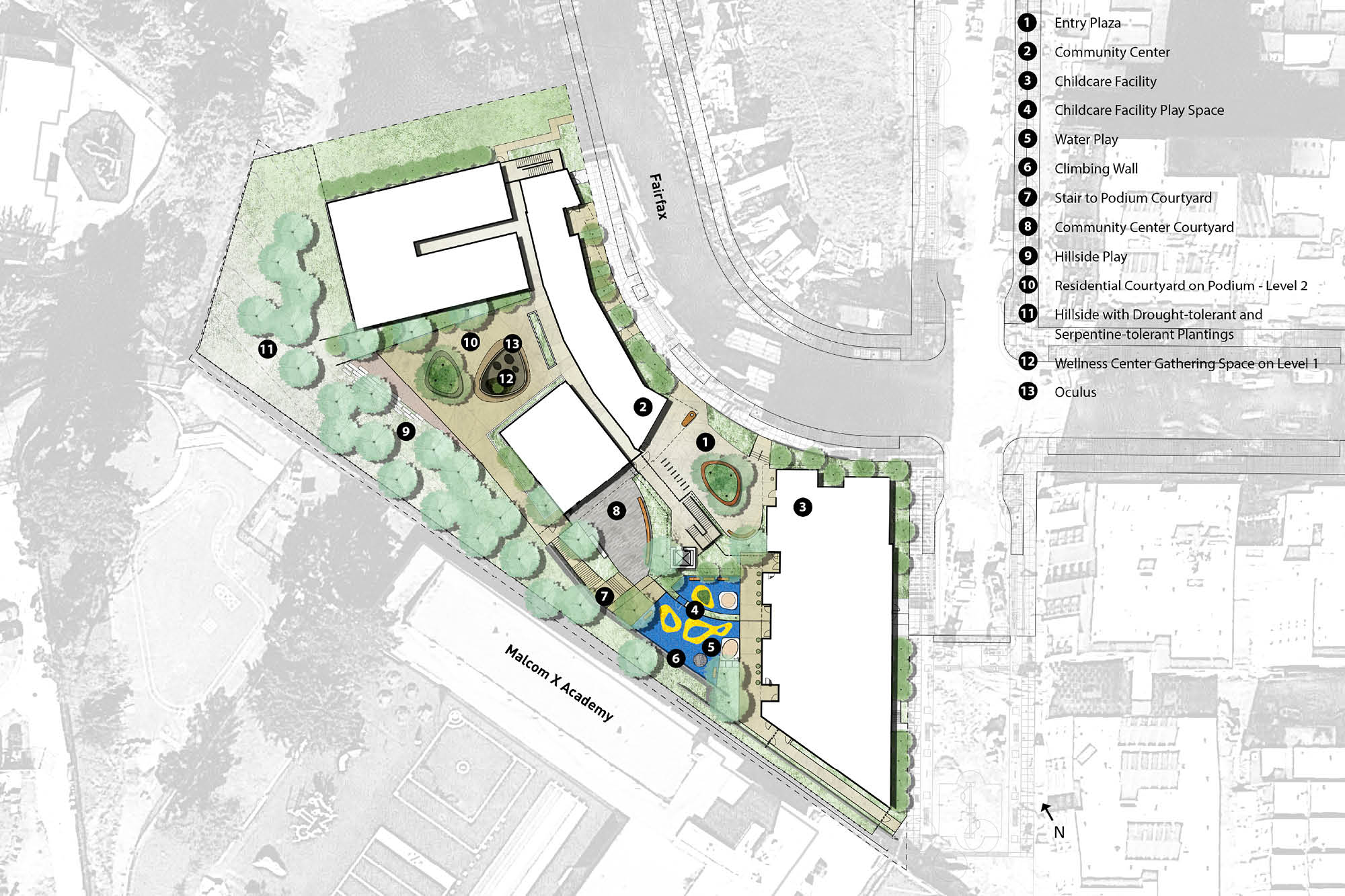 At this site, rebuilding what was decrepit and outdated housing faced additional challenges of steep topography and an unsafe neighborhood pattern. The design focused on creating connections to the site and community with a hillside restoration of native plants and innovative sightline connections across levels. Open pedestrian bridges connect floors of the housing and glass doors open out onto community courtyard space.
The most striking feature of the design is a central oculus lightwell that brings sunlight down to the wellness center on the first floor. The sinuous, guitar-pick shape sets up a common design thread that ties together a series of wooden benches milled from local cedar trees and raised concrete planters.
"

…the simple interior space sets up a dialogue with the exterior. The lovely public amenity spaces are pushed outside toward the garden, creating a public realm within the walls of the project that feels open, welcoming, and comfortable.
AIASF Awards Jury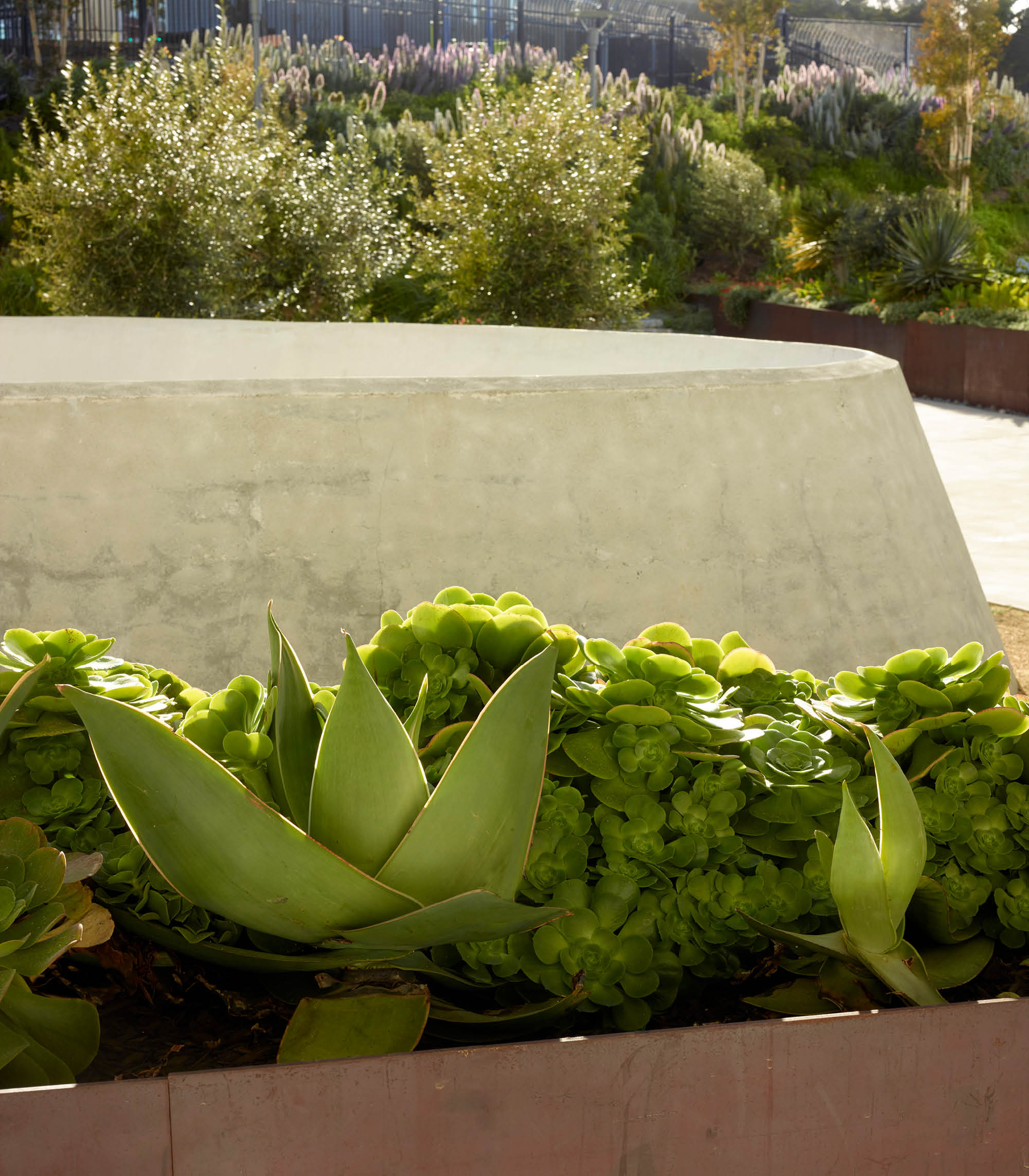 These shapes are echoed in the sand box and play surfacing for the nonprofit childcare facility that sits of the heart of the project. About 70 neighborhood infants, toddlers, and preschoolers receive affordable care and a safe place to play at this new $1.4 million facility.
The steep topography of the site allows for units with incredible views of the bay beyond, but creates challenges for connections to the city grid. ACLA used a plant restoration of the serpentine hillside to help mitigate the resulting tall retaining walls and connect visually to the larger landscape. Salvaging historic San Francisco granite curbs as low walls and casual seating further links this project to its site.