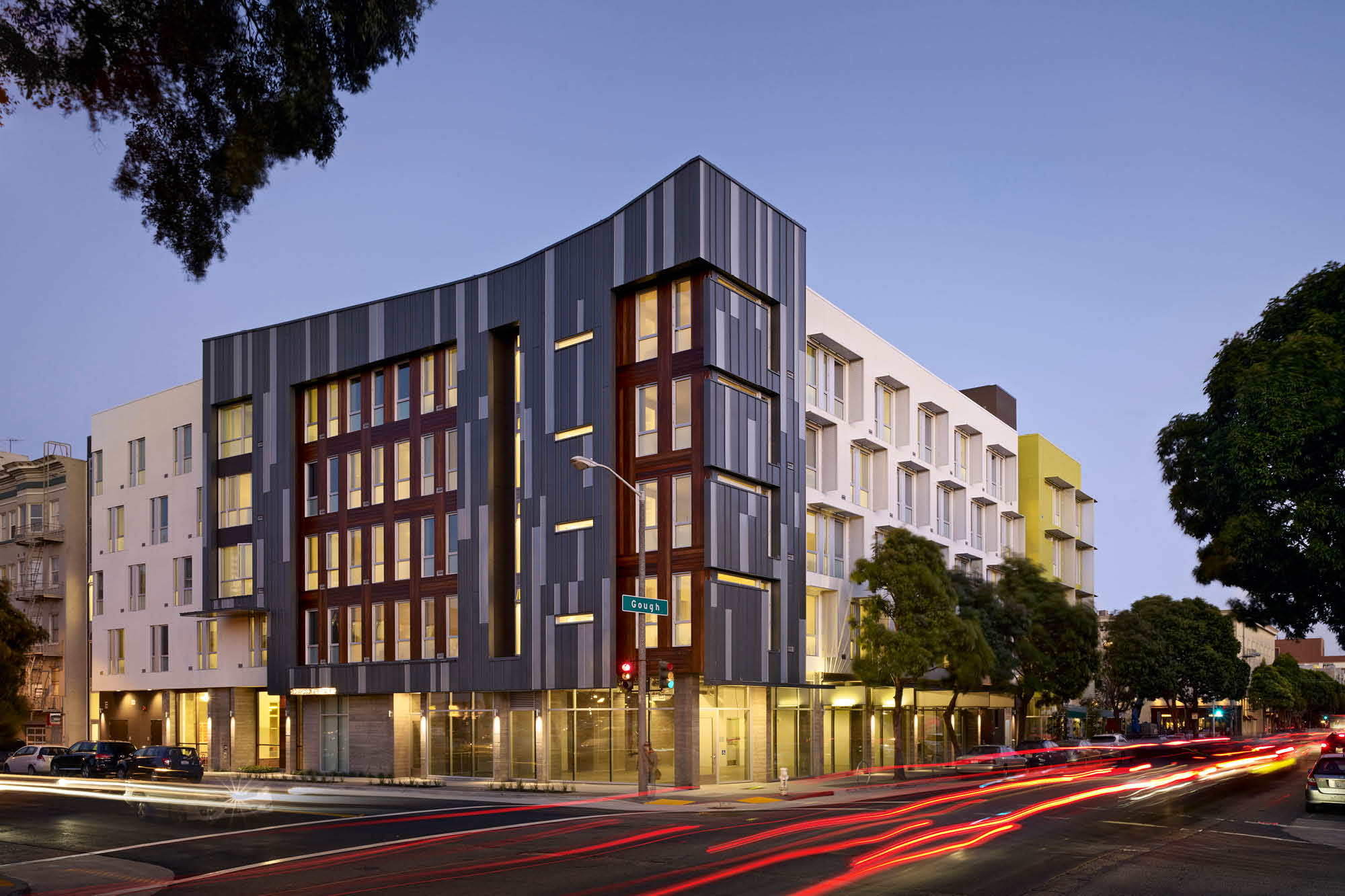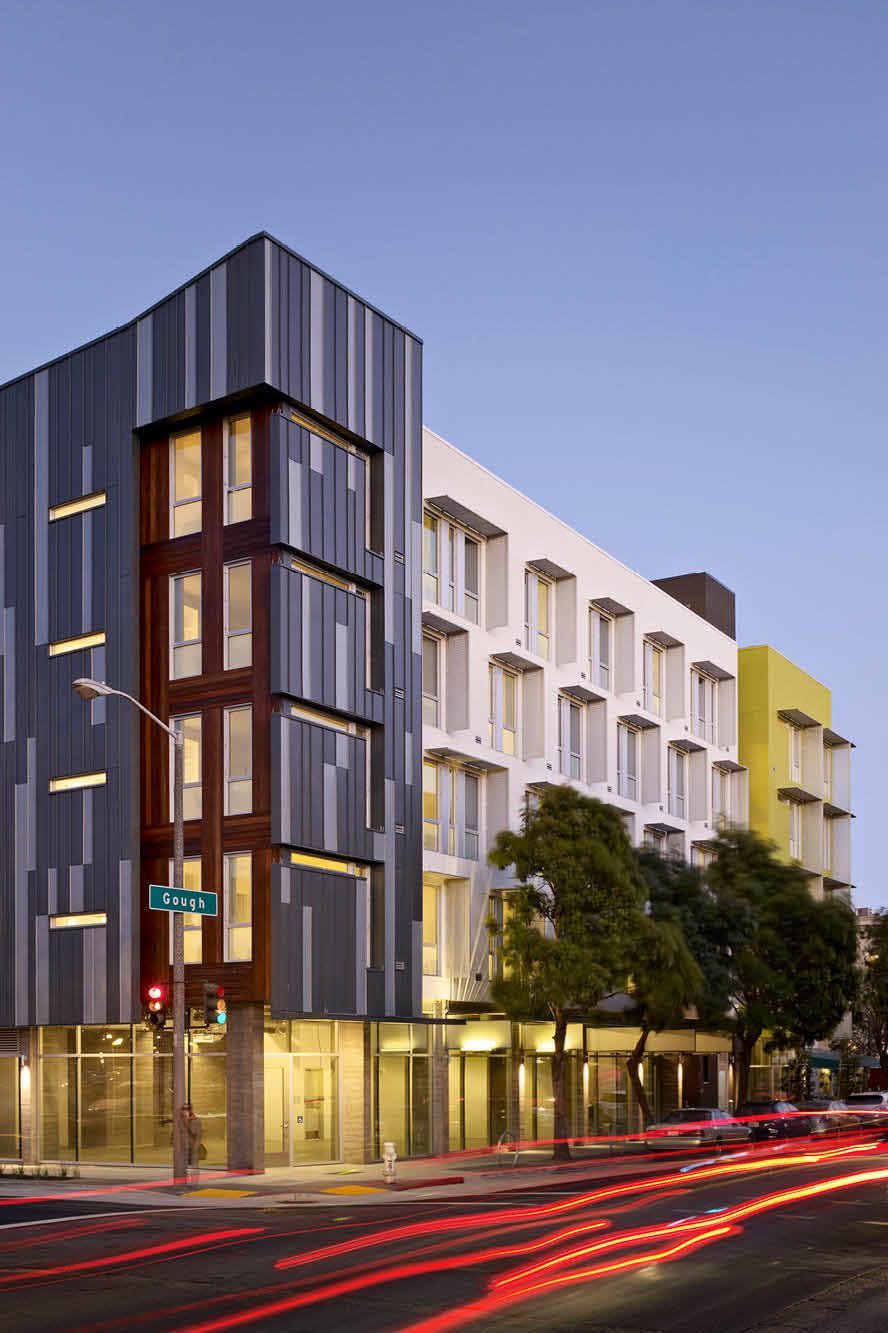 A balm for urban life
Richardson Apartments
The Drs. Julian and Raye Richardson Apartments provide a dignified home for formerly homeless residents with 120 fully-equipped studios and supportive services, including counseling, medical care, job-training, and employment opportunities. The landscape design encompasses a streetscape, a central courtyard, and a roof deck – all fully-accessible with custom furnishings. The project uses local materials and offers a multi-faceted stormwater management with permeable paving over a gravel infiltration system, rain gardens, and a green roof.
A lush, central courtyard forms the heart of the building, providing a respite from the tough streets on which residents once lived. The courtyard accommodates multiple types of uses within a single space. A large patio with custom tables, benches and barbeque, allows for flexible, communal gatherings, while more private areas provide seating for smaller groups or individual contemplation.
The fan palms interspersed throughout the courtyard complement the narrow, vertical nature of the space and playfully engage with the residences on the floors above and the existing mural that forms the south face of the courtyard. Giant chain ferns, Japanese painted ferns, western sword fern, and wood sorrel help to create the atmosphere of a verdant oasis; they are durable, low-maintenance, and adaptable to the extreme solar conditions of full sun and deep shade.
Five stories above the courtyard, a roof deck offers another healing space for residents with seating areas, succulent gardens, raised beds for vegetable gardening, and a green roof with sedums.
The experience of these outdoor gardens permeates the daily life of the residents and staff through various layers of transparency. The entrance lobby connects to the courtyard through a large window that one encounters upon entering the building. Four floors of studios look down onto the courtyard below.
A large community room, where meals are sometimes served and classes and gatherings may occur, opens directly onto the large patio space with two large sliding NanaWalls, doubling the program area. Large windows at the counseling rooms are treated with a translucent scrim which creates a visual link with the courtyard while maintaining privacy for the residents. An exterior stairwell, semi-enclosed by native grapevine trellises, exits into the courtyard and fosters chance encounters between residents. These design features help to connect the residents to one another in a healing environment.
Despite the project's limited budget, the design team remained committed to high quality detailing and craftsmanship throughout the process, donating time and creating innovative low-cost details, to ensure that the new residents would finally feel at home.