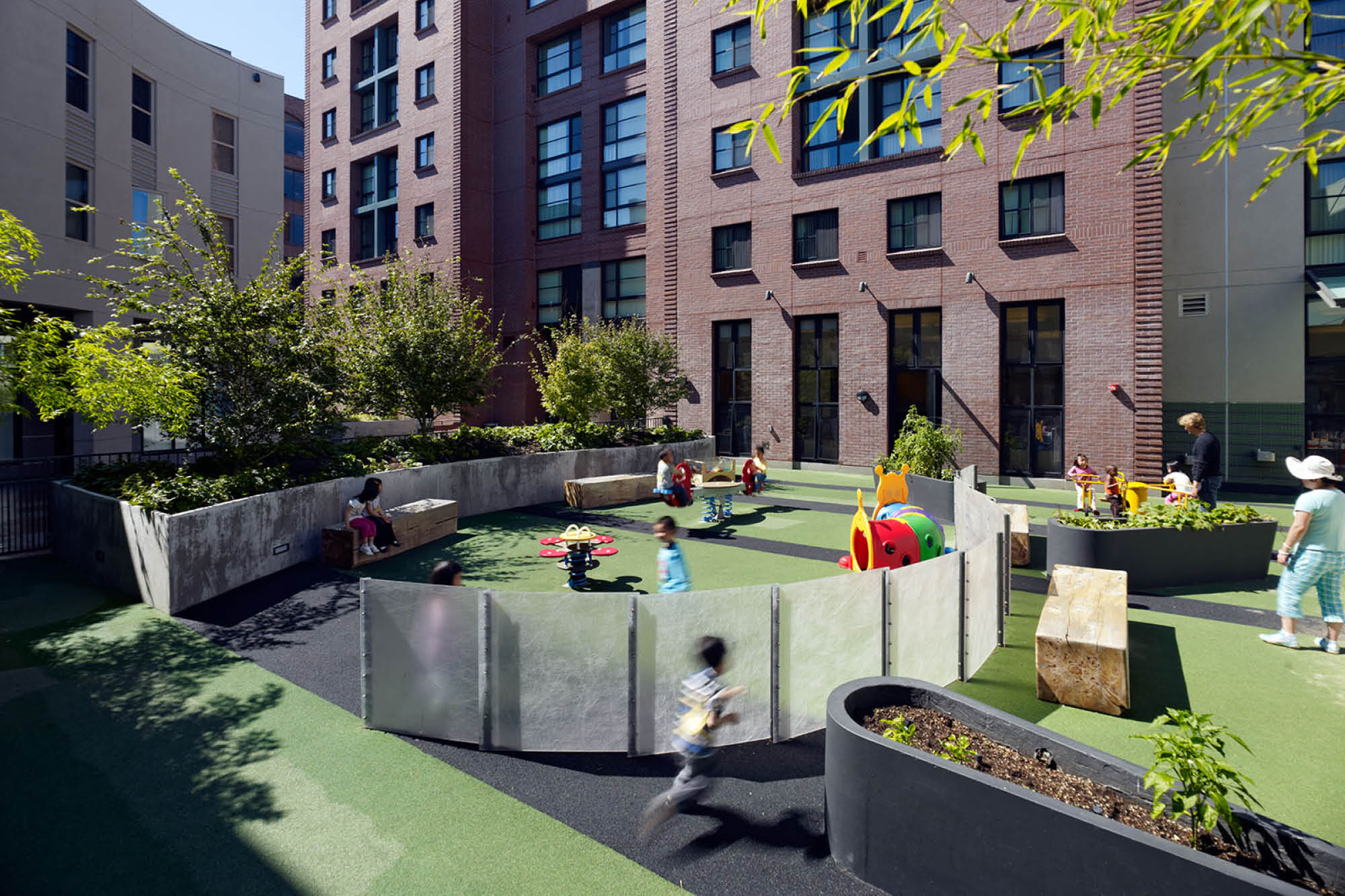 Uniting communities
Broadway Family Apartments
Set within the Northeast Waterfront Historic District, Broadway Family Apartments is a three-building complex among historic brick lofts and mid-rise commercial buildings. Critically-needed affordable housing was selected to fill the void that was left upon the Embarcadero Freeway's demolition after the Loma Prieta earthquake. The project was able to knit together a neighborhood that had long been fragmented by the freeway's insertion in 1960.
Mid-block courtyards are the center spine of the complex, housing a rich program of childcare, open space, community rooms and social services.
A high level of custom detail is signature to the rooftop design for this 80-unit affordable housing community. Custom elements for the residents' children include a cast-in-place concrete sandbox, raised concrete planters that double as child-height seating, and a curved, translucent fence whose surface can be painted on by the children and then washed.
Hand-hewn cypress benches and concrete planters filled with bamboo, designed in the shape of bamboo leaves, enliven the courtyards.
The landscape design for this dense, efficient and budget-constrained project helps create a space for community to gather. The design achieves contextual fit in this high-end neighborhood and carries that sense of quality inward for the residents, yielding a vibrant low-income community in the city's heart.