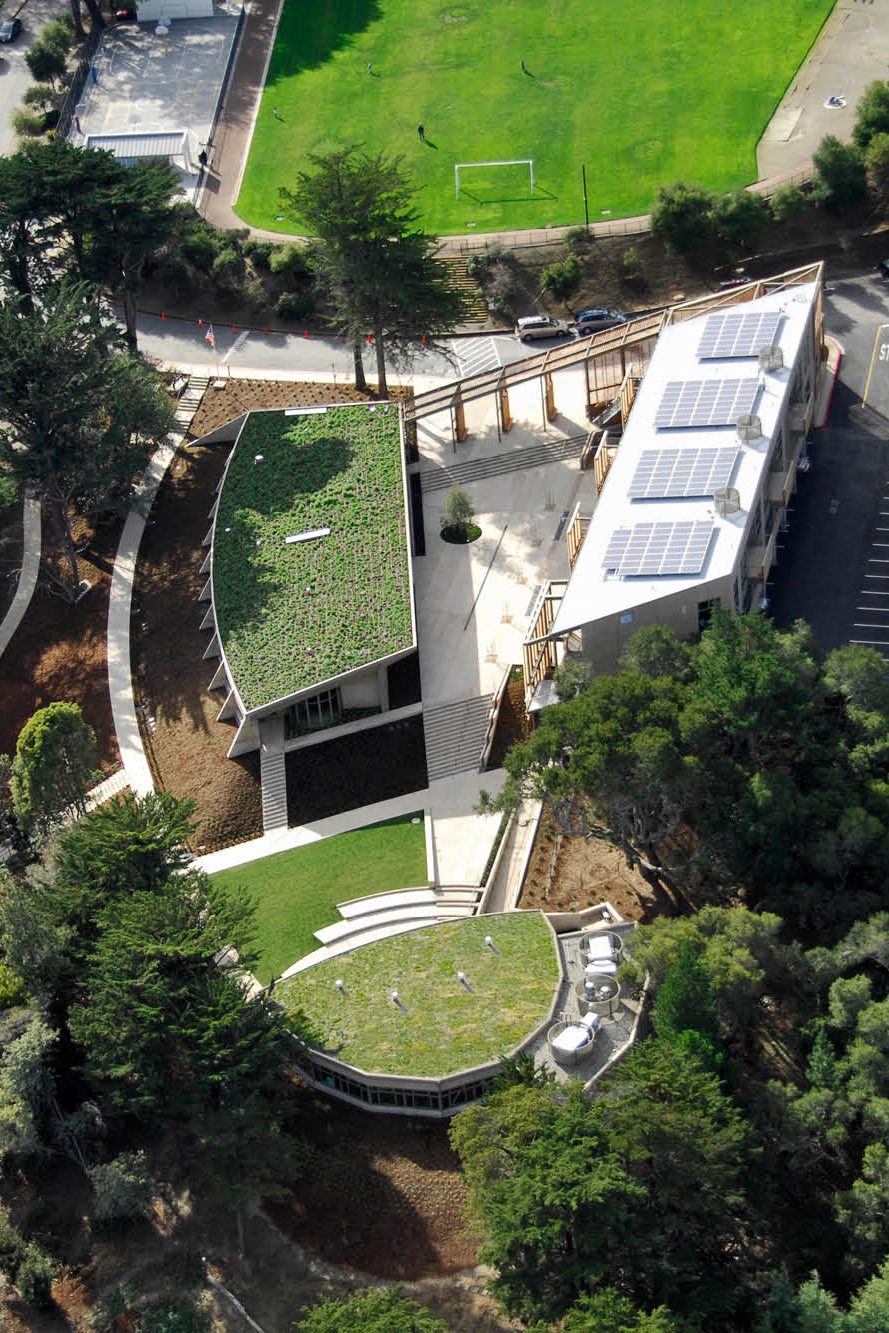 Bringing lessons to life
The Nueva School
The Nueva School's campus design models sustainable principles through its educational spaces. Design elements dovetail with the school's curriculum by creating outdoor environments for children to engage with processes of the local ecosystem.
The project is situated at the top of a slope with views to the bay beyond. Introducing a repetition of linear elements that draw the eye through the space, the scheme works to visually connect to this larger landscape.
Adjacent to the site, mature woodlands are laced with trails that extend the school's learning environment. The designers aimed to take advantage of this adjacency both by referencing local flora in the material palette and by working diligently to preserve a majestic heritage oak as an anchor of the new campus center. Native rushes, oaks, grasses and groundcovers link the identity of the campus to its local ecosystem.
The design team undertook a detailed analysis of the topography, microclimate and ecology to site the buildings within the larger landscape. Architect and landscape architect collaborated in the design of berms planted with native grasses and green roofs that cover the library and student center, offering over 10,000 square feet of new habitat for indigenous species.
"

… collect the leaves of trees native to the region and to have an artist impress them in the wet concrete, adding a subtle texture and richness to the surface.
Anne Marie Chaker in the Wall Street Journal, August 6, 2011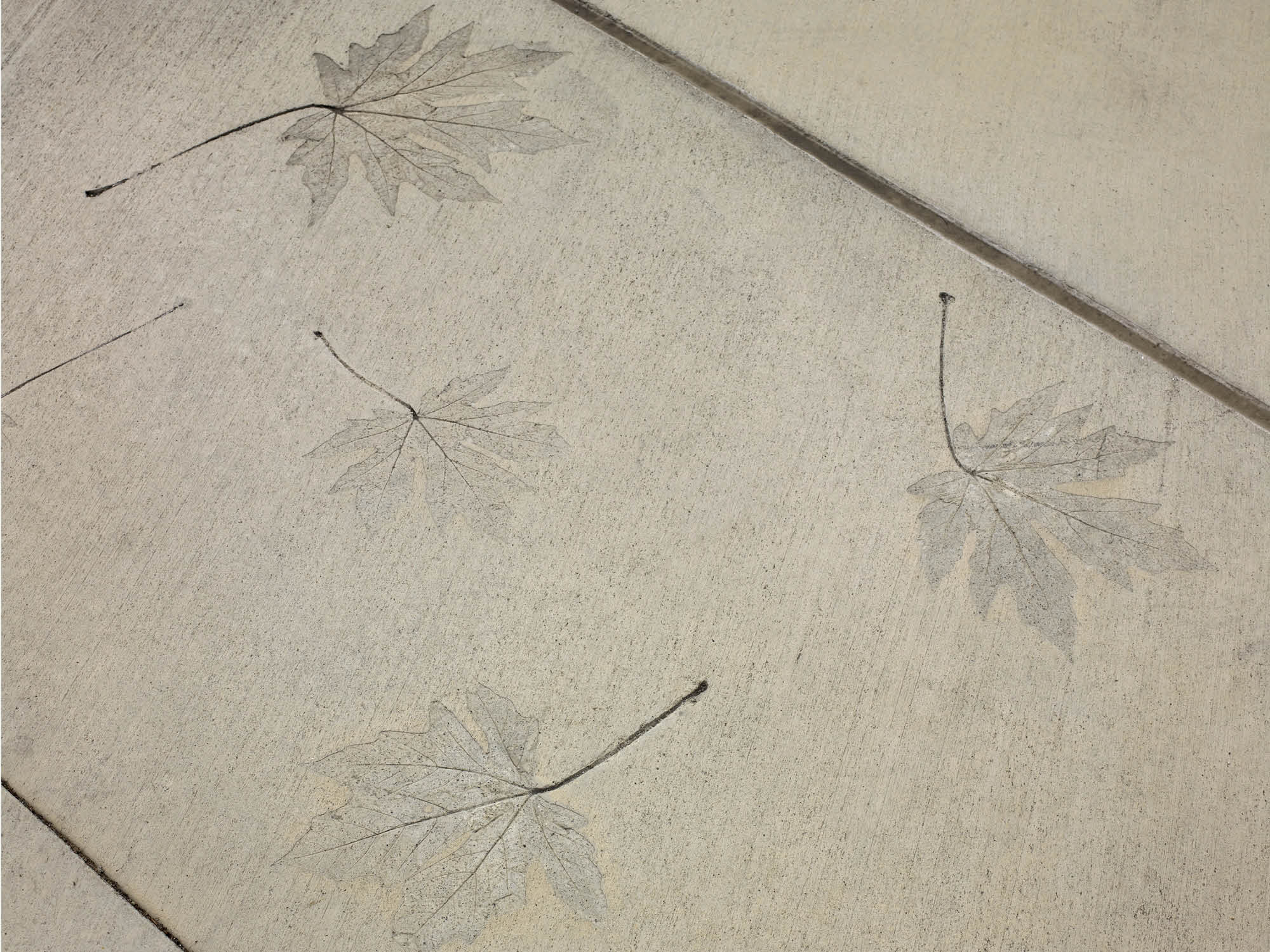 Processes of storm water are central to the life of the new plaza and the guiding principles of the design. A storm water runnel makes water flow visible as a primary axis through the space, celebrating the sights and sounds of rainstorms. This line of water and river stones expresses the climate's seasonal shifts, connecting students and faculty with the passage of time. Rainwater from the classroom's roof is carried to the lower terrace where it is filtered and slowly dispersed.