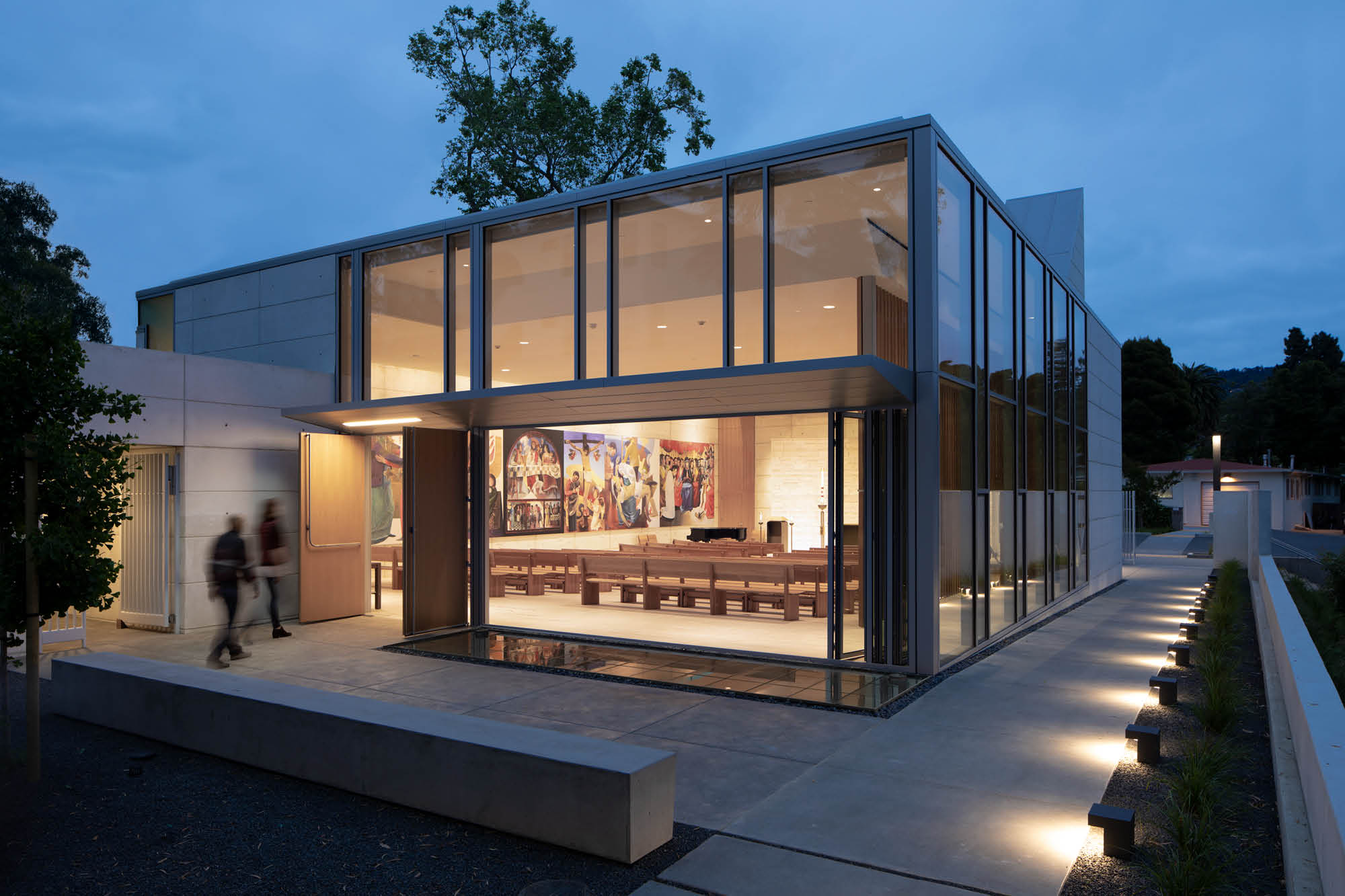 A refuge for student renewal
St. Mary's College High School Chapel
Working with Mark Cavagnero's office, Andrea Cochran Landscape Architecture designed the open space, courtyards and gardens for a new student chapel on the campus of St. Mary's College High School. Serving as a venue for private meditation and prayer as well as daily mass services and special services throughout the year, the Chapel is a critical addition to student life.
The white concrete chapel serves as icon and marker at the entrance to the campus of the 157-year old St. Mary's College High School. Perched just above the neighboring creek, this stark, minimal building is a buffer between the bustle of student life and the quiet green of the riparian woodland.
Quiet courtyards and contemplative fountains complement the chapel building, extending the space for gathering and worship.
"

glowing with an offer of sanctuary and solace, whatever form one's beliefs might take
John King, Architectural Record