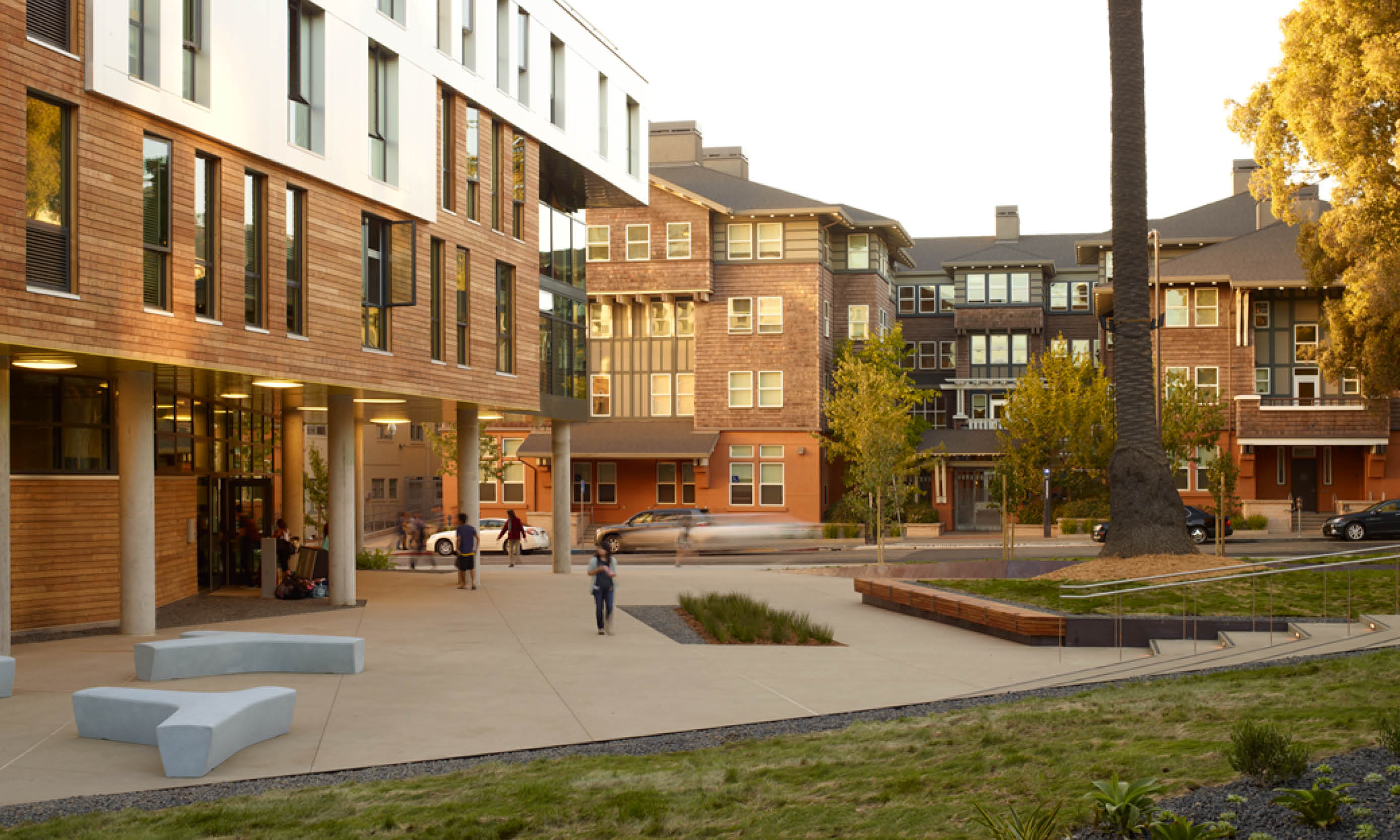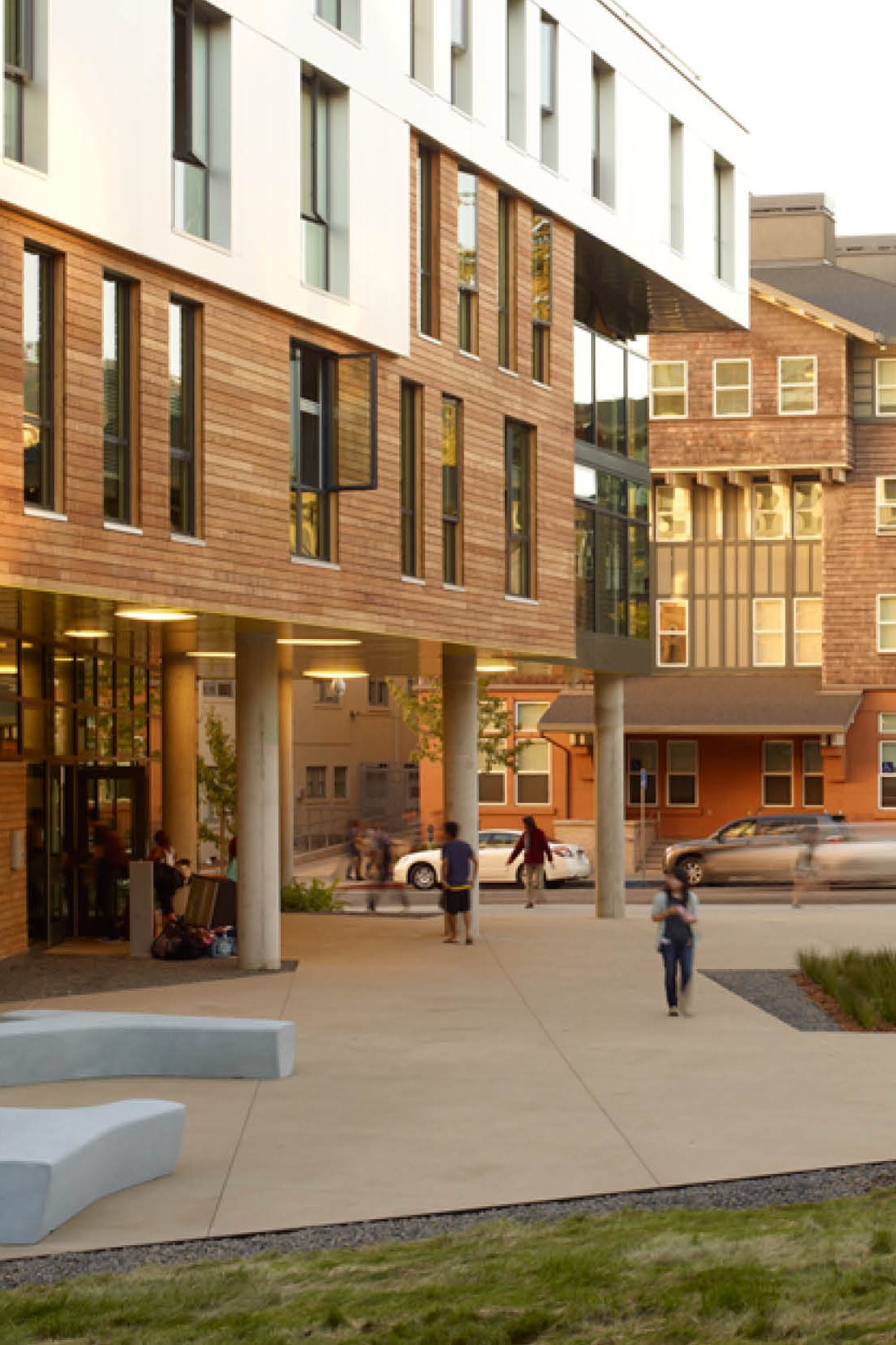 Celebrating student life
Maximino Martinez Commons
As part of UC Berkeley's 2020 Long Range Development Plan, the Maximino Martinez Commons houses a sophomore residence hall and upper classmen apartments for 416 students in a complex adjoining the historic Anna Head School at the University of California, Berkeley. On the edge of the Berkeley campus, the landscape is designed to create a link between the community and the university.
Pedestrian circulation through the site engages both new and existing architecture to create a seamless interface between building and landscape. A variety of outdoor rooms serve diverse functions, ranging from quiet gathering spaces to active use areas.
The landscape respectfully integrates the historic architecture of the former Anna Head School campus with the contemporary housing, balancing connection and separation of the two. Also, working with arborists, the landscape design incorporates vestiges of an historic botanical garden on the site, carefully siting the building around unique existing trees and implementing innovative methods to preserve these rare specimens.
A central green and two interior courtyards satisfy complex programmatic requirements and security concerns.
The project was developed in conjunction with the university's Office of Capital Projects, the Residential and Student Service Programs, and the Berkeley design community, navigating a challenging political process. At the same time, it adhered to a highly accelerated schedule.
The design incorporates water-saving native plants, including a native meadow, reclaimed wood from trees onsite and creates a vegetated swale that captures and filters storm water runoff.