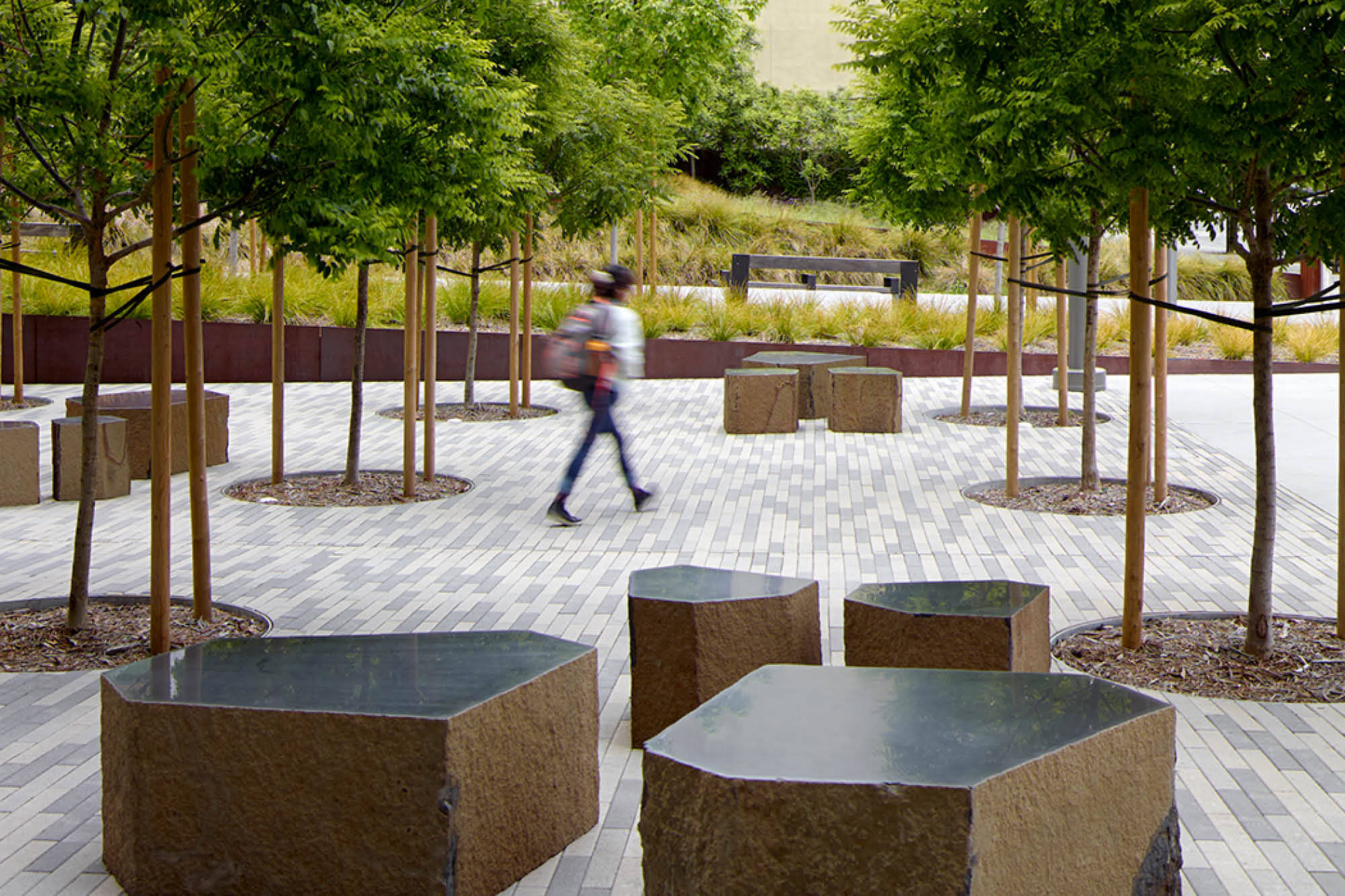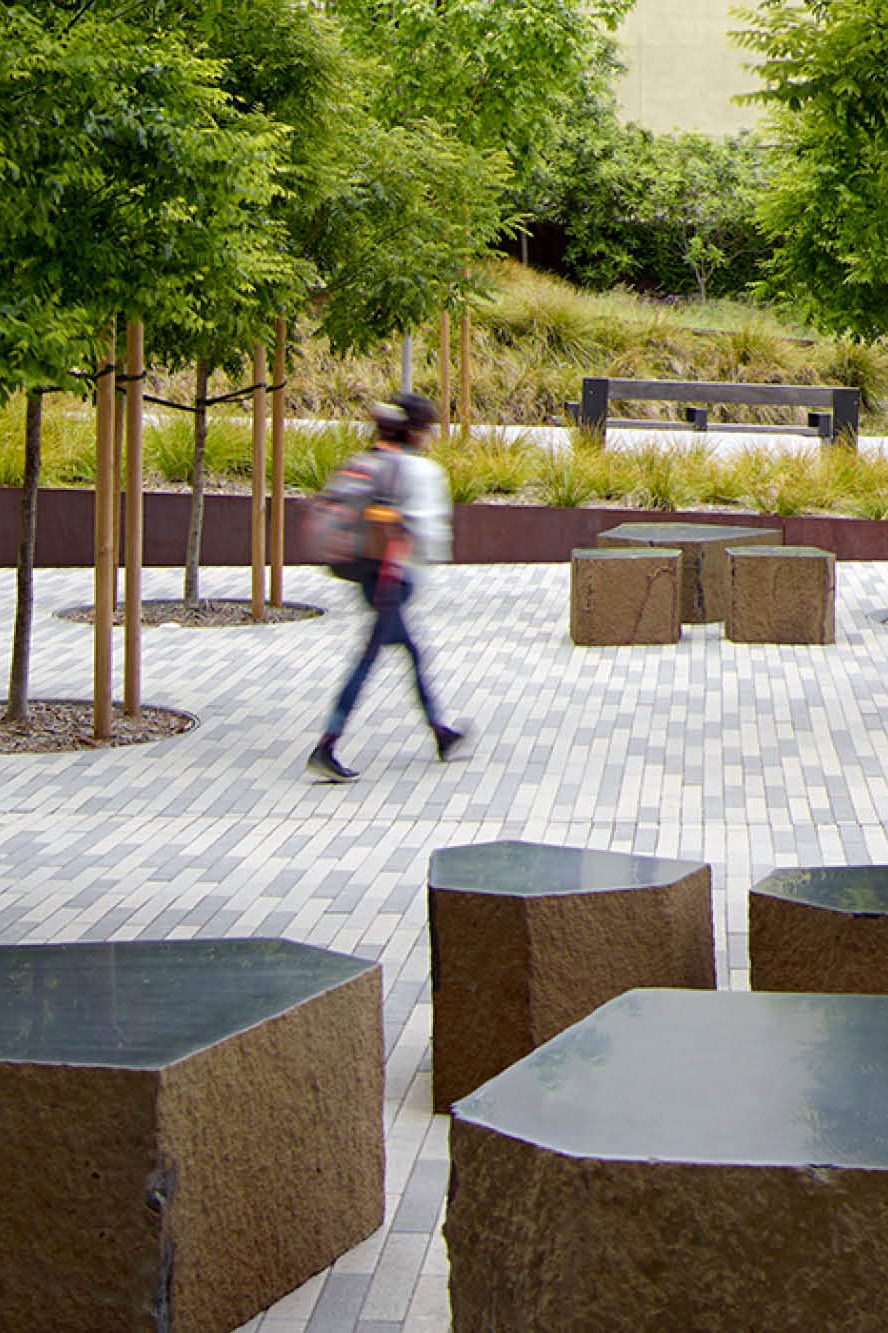 A place to gather
Berkeley Way West
Immediately adjacent to the Energy Biosciences building, completed by ACLA in 2010, the landscape improvements for the Berkeley Way West project include a new urban plaza for the students and visitors of the School of Public Health, Education and Psychology.
The plaza is composed of a grid of trees interspersed with clusters of polished basalt stone seats that provide students and visitors with various opportunities to occupy the plaza. A series of steel walls line the planting areas throughout the site and gesture to the adjacent site's materiality and form.
Stepped seating and linear wood benches mark the edges of the plaza. The various seating elements provide areas for professors and students to utilize the plaza for clinics as well as social gatherings.
Lush planting areas surrounding the plaza capture adjacent runoff and filter stormwater piped from the roof areas of the building. The rich palette of materials and plantings together with the layout of the space allow for opportune activities by the students, faculty and visitors.