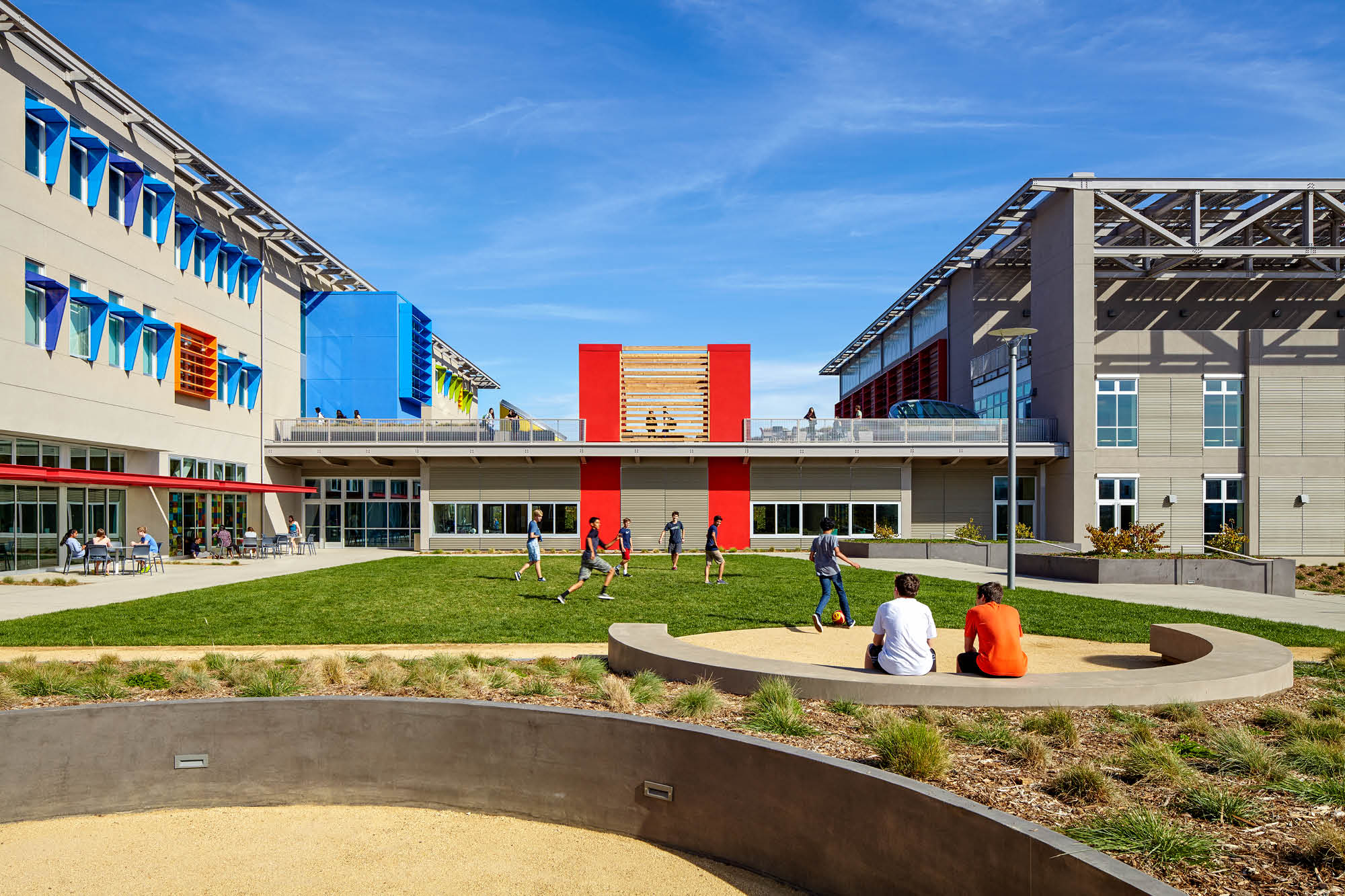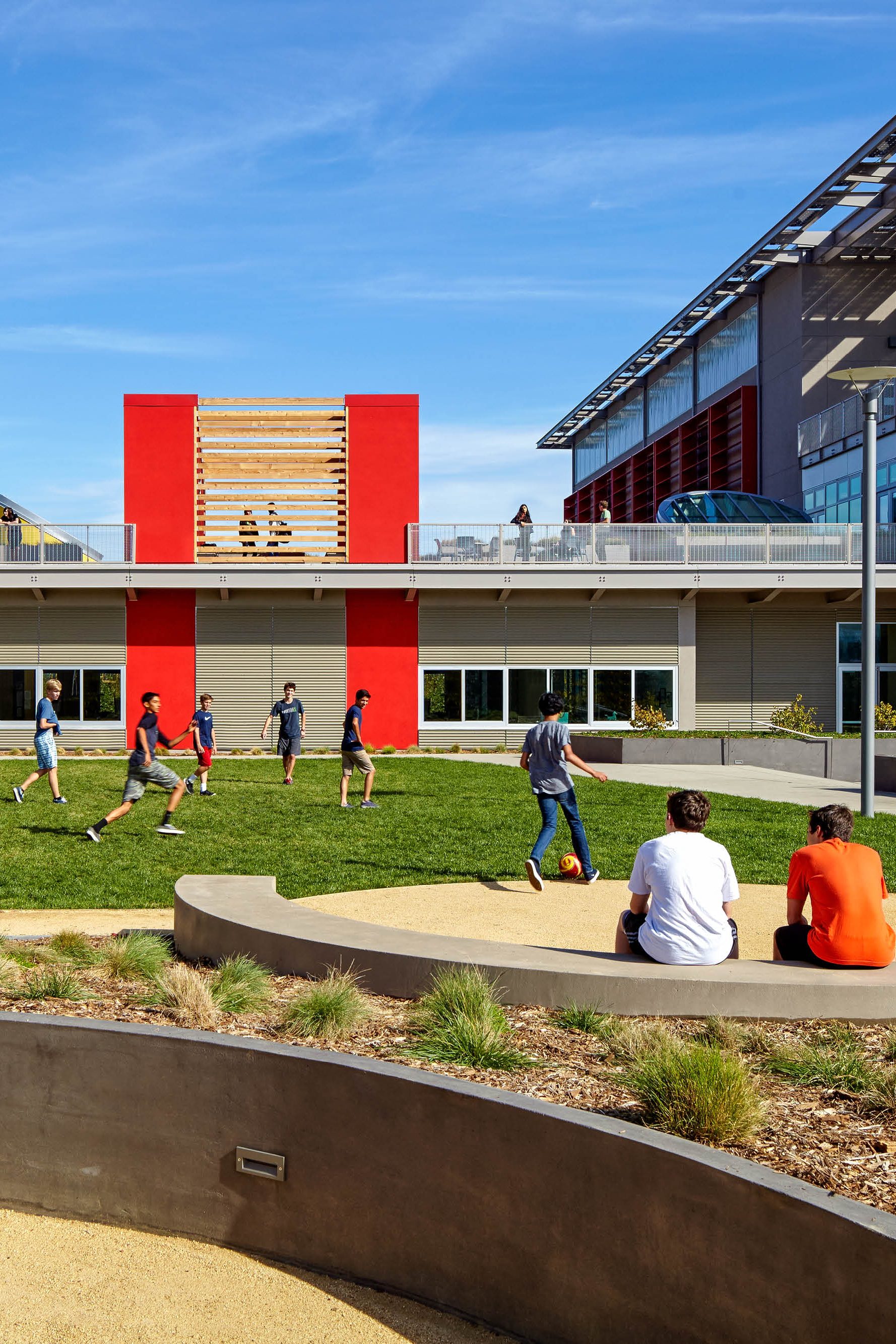 Ecology of learning
Nueva High School
Working with Leddy Maytum Stacy Architects, ACLA designed the campus for The Nueva School's expansion on the site of the former Bay Meadows horse racetrack in San Mateo. This upper school reconsiders the traditional suburban high school. It presents a series of innovative educational environments woven together to form an integrated ecology of learning designed to inspire the 21st century student.
Reflecting Nueva's values as a private school with public purpose, these environments are intended to offer a replicable new model for all schools, using economical and durable construction materials deployed in new ways.
The landscape spaces allow for a phased implementation of the school's built out, with interim uses and flexible planning to accommodate a growing school.
ACLA designed a series of ringed courtyard spaces to allow for groups of various size, expanding the learning environments to the outdoors. Terraces off of the classroom allow for students to spill out of the classroom—increasing interaction among the students and expanding chances for learning. The upper roof terraces allow views to the both the foothills to the west and the bay to the east, helping students form a connection with their surroundings.
Native plantings, rainwater collection and recycled materials are some of the ways the landscape design helps reinforce connections to the greater ecology of the Bay area. Designed to use 65% less energy and 50% less water than a typical high school, the campus is conceived as a living laboratory that inspires student research into low-carbon, resource-efficient learning and living.