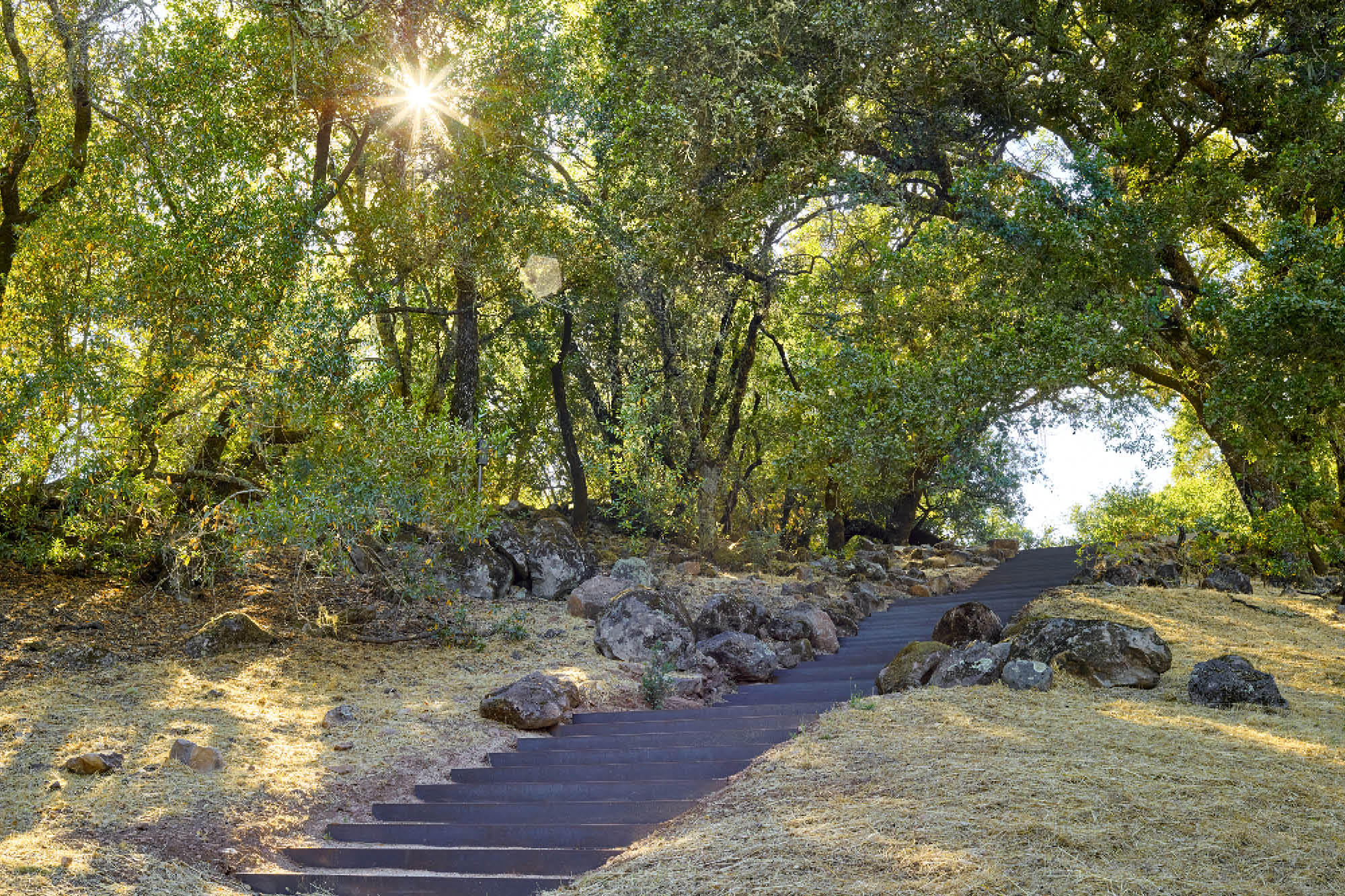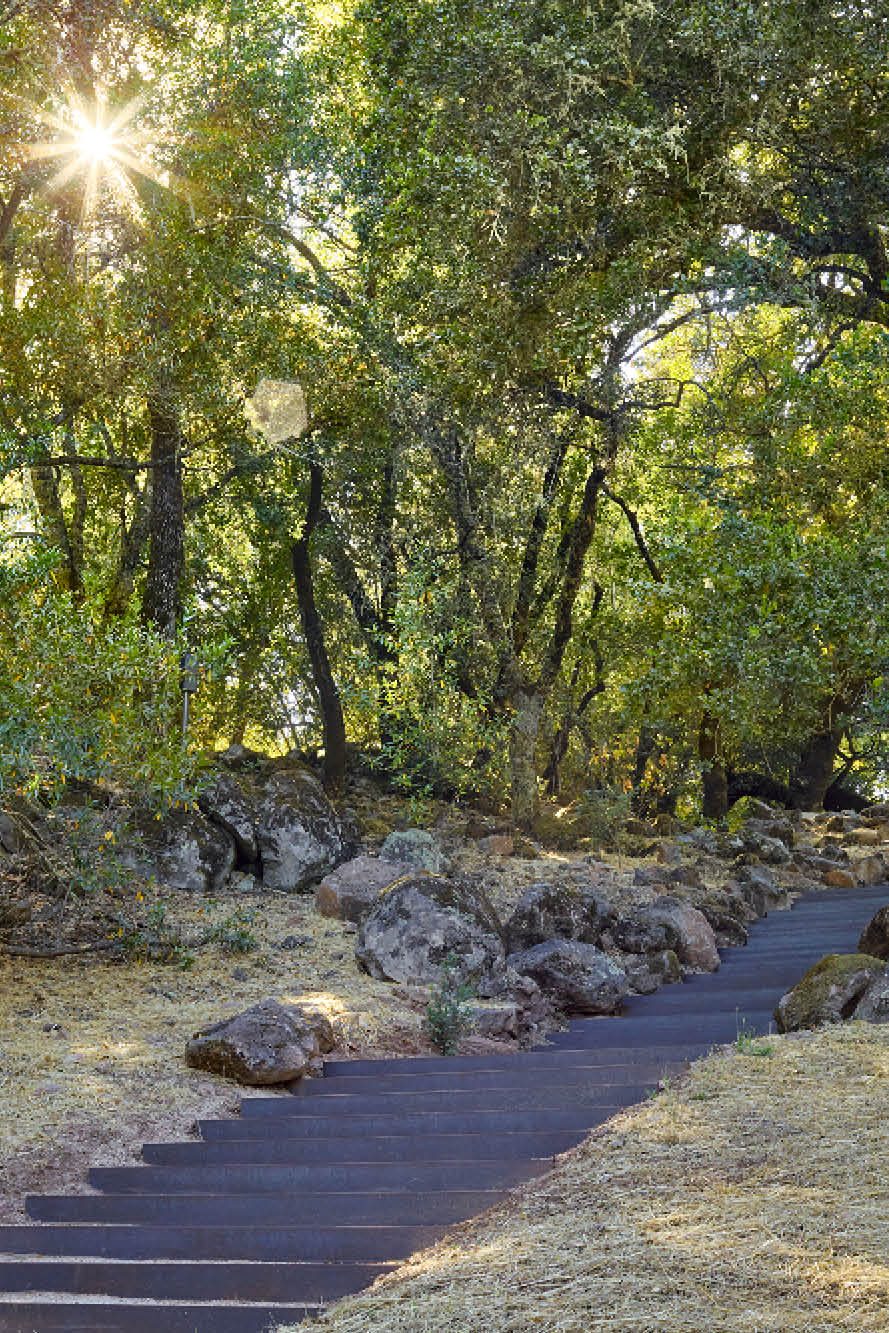 Art in the landscape
Oliver Ranch
Oliver Ranch is a former sheep ranch that now serves as a private reserve for site-specific work by artists such as Richard Serra, Bruce Nauman and Martin Puryear.  ACLA has been able to participate in the evolution of this incredible cultural resource–by first designing a landscape for the artist in residence studio, designed by Jim Jennings, and more recently, creating a landscape setting for internationally acclaimed artist Doug Hall's first permanent outdoor installation.
Doug Hall's 'Wittgenstein's Garden' is a contemplative space set beneath oak trees, angled custom concrete benches arranged within a field of decomposed granite provide a quiet place where visitors can experience the landscape while listening to excerpts from Wittgenstein's Tractatus Logico-Philosophicus spoken by children from San Francisco Girls Chorus, under the direction of Valerie Sainte-Agathe.
Doug Hall's 'Wittgenstein's Garden' was built in collaboration with sound designers Jim McKee with Jeremiah Moore, Meyer Sound, and the San Francisco Girls Chorus and opened for tours Spring 2019.
On an adjacent hill, the artist in residence studio sits between native oak trees. In 2000, the client asked Cochran to create a connection between the main house and the new studio, designed by Jim Jennings.  This structure is composed of two subtly divergent concrete walls that slice into the hillside. The walls are incised with a pattern by artist David Rabinowitch and the structure serves as a strong sculptural landscape feature.
A stairway composed of a series of parallel cor-ten risers set into the earth connects to an artist in residence studio, a solution both subtle enough to compliment the building but strong enough to stand as a sculptural element in the landscape.
Planting design aims to blur the boundary between the native oak woodland and the developed areas around the main house.