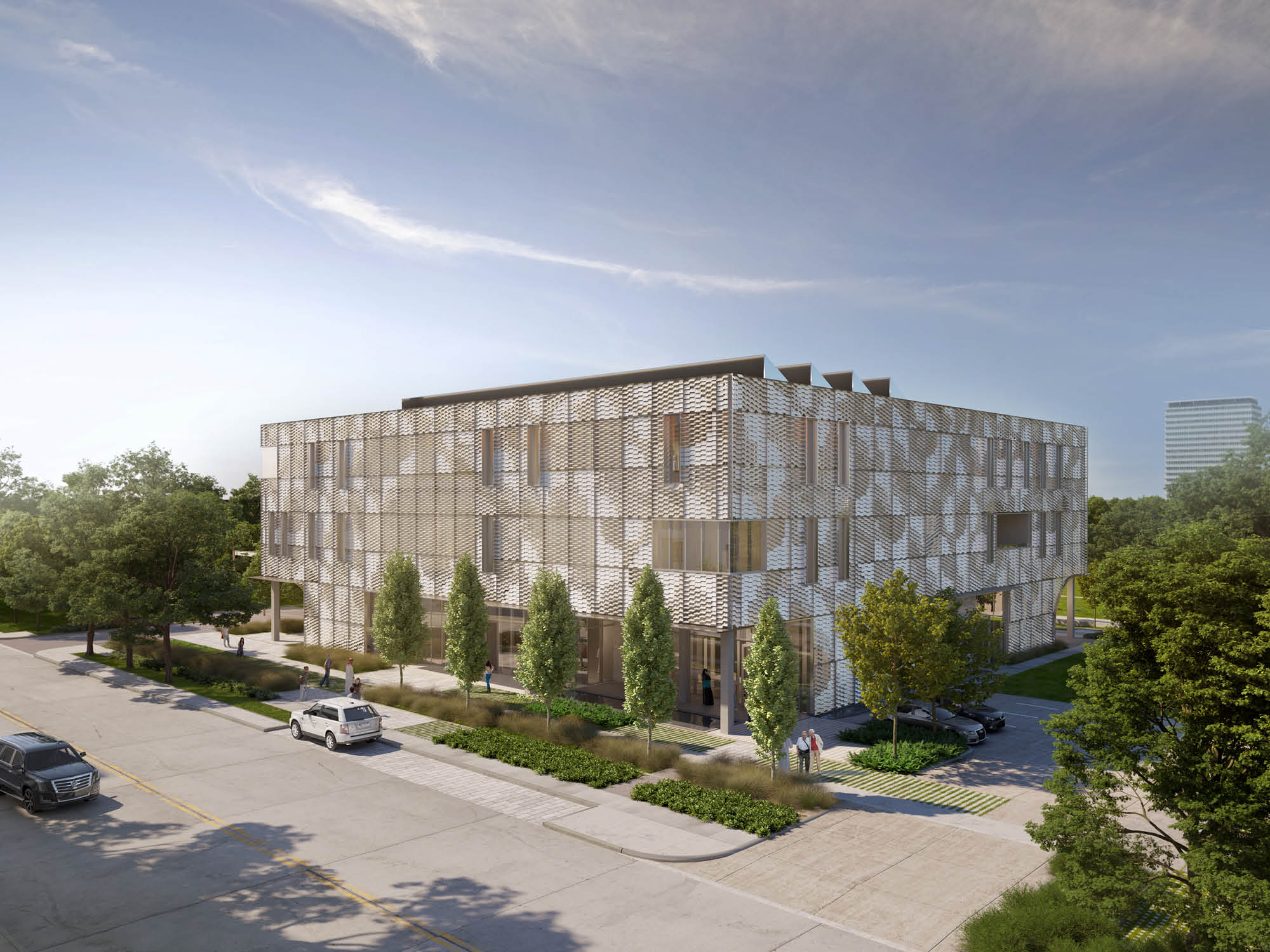 Headquarters for positive change
Houston Endowment Headquarters
In a call for entries that attracted 121 team submissions, Andrea Cochran Landscape Architecture was selected as a finalist for the competition to design a new headquarters for the Houston Endowment. Partnered with Schaum/Shieh Architects and HKS, ACLA submitted a design for the Houston Endowment's new home, with a vision for the adjoining Spotts Park and connections to the surrounding community.
The initiative will embed Houston Endowment in the community and strengthen its work bringing people together from public, private, non-profit and philanthropic sectors to achieve lasting, positive change for low-income and under-served sections of the local population and to enhance the vibrancy of the greater Houston region.
The Houston Endowment Headquarters' location in Spotts Park will combine institution and landscape to form a hub along the central axis of the Houston Parks network. Our vision for the connection between the open plan of the building and the park creates a gateway, reaching out to The Heights to the north and to the the park and bayou system just south of the site. Our vision for Spotts Park proposes creating a connection for bikes and pedestrians under Memorial Drive to link the park to the network of parks and bayous beyond. This fundamental shift in orientation re-imagines the park as a portal and space of
transition between park and city.
What's exciting about the Houston Endowment, is to make a place that gathers and opens out to the community, to Houston, to the Bayou as well as opening the organization inward to itself—porous and transparent on the inside, and support the Endowment in its aim to practice the values it seeks to bring about it in the world.