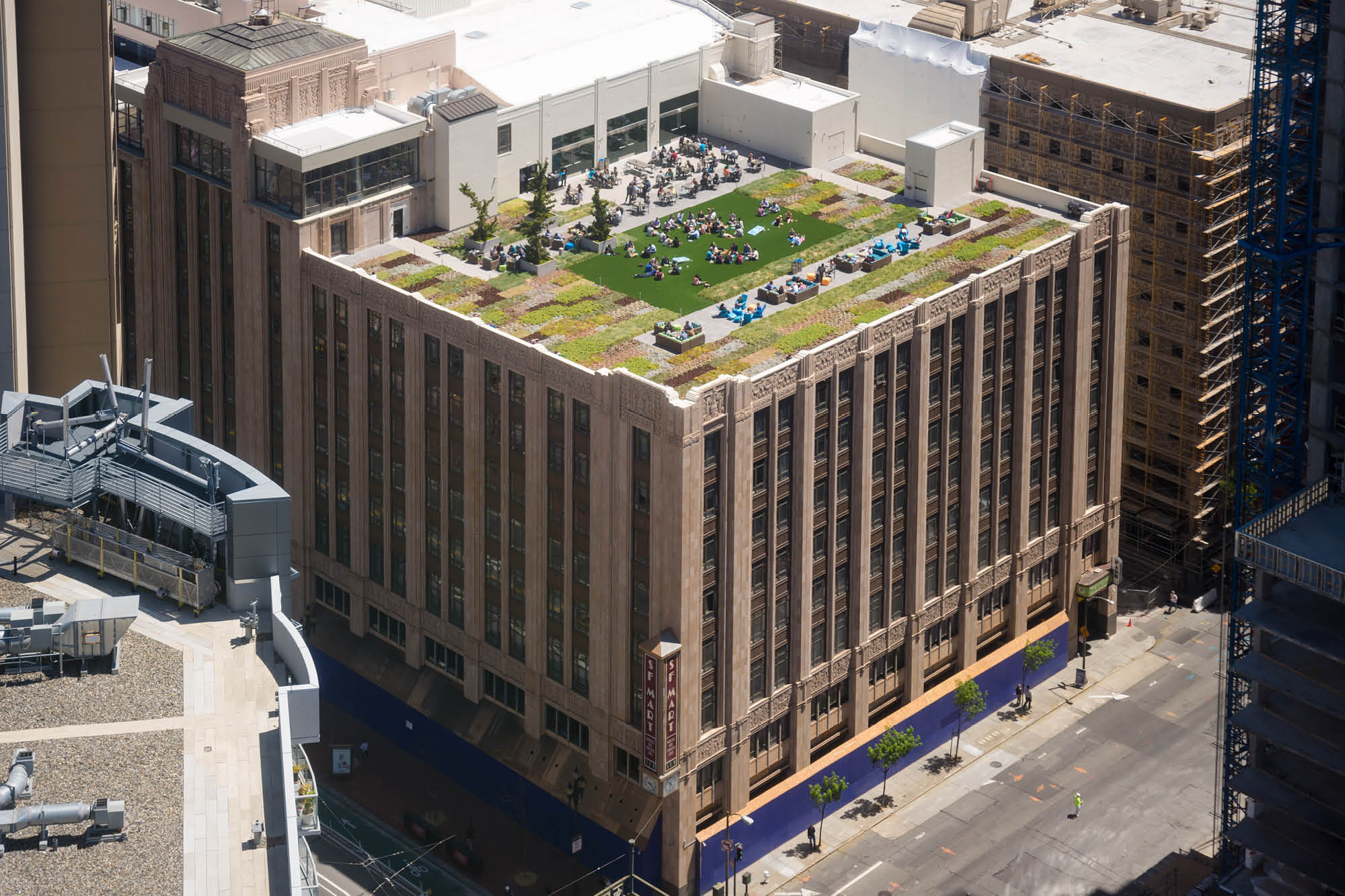 Heart of the campus
1355 Market Roof Deck
Located in the emerging Mid-Market district of San Francisco, the new headquarters for Twitter is poised to bring new life to a long-neglected stretch of Market Street. As the major tenant of the two building Market Square complex, Twitter has chosen to remain in San Francisco and renovate a historic Art Deco building.
A key component of the new tenant improvements was the development of a large roof terrace that would provide an outdoor extension of the workplace and the adjacent cafeteria for the Twitter work force. The roof terrace seeks to provide both a flexible outdoor space that can accommodate large group gatherings as well as more intimate settings for small work groups and personal break-out spaces.
Working within the constraints of the existing structural system, the planting areas are composed of a shallow soil profile made up of a light weight planting medium over a moisture retaining mat. This extensive roof planting technique reduces overall planting weight and supports a number of native succulents including sedums, echeverias and dudleyas as well as some smaller grasses.
Plants are arranged in bands of varying colors and textures to create bold patchwork, defining the character of the roof terrace. A grouping of four trees frames views of the skyline and highlight the Art Deco details of the turret above.